Radiohead - A Moon Shaped Pool
Yaşayan en büyük müzik topluluğu beş yıllık bir aranın ardından sürpriz bir albümle çıkageldi, dinlememek olmaz.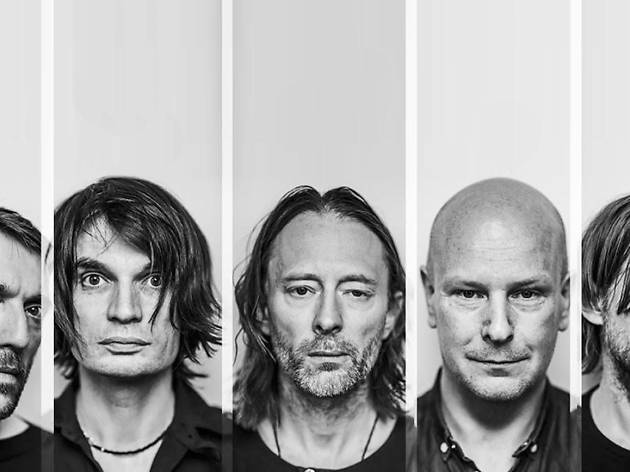 POPÜLER MÜZİK İÇİN bir devler ligi kursak Radiohead'in bu ligde zirveye oynayanlardan olacağını söylemenin bir sürprizi yok, şaşırtıcı olan şey paradigma değiştirecek kadar etkili olduğunu söyleyebileceğimiz isimlerin aksine bu işi çok uzun soluklu bir şekilde devam ettirebilmeleri. The Beatles tüm kariyerini 7 yıla sığdırdı, Pink Floyd 15. Radiohead ise ilk albümlerinden bu yana geçen 23 yıldan sonra bizi hâlâ şaşırtmayı başarabiliyor.
'A Moon Shaped Pool' için X+Y+Z şeklinde bir formül vermenin bir manası yok, albüm elbette 'The Bends'ten 'The King of Limbs'e grubun kariyerinden birçok anı andırıyor, bu da gayet olağan. Fakat albümün Radiohead ölçeğinde yenilikçi olmadığı söylenemez. Müzikal açıdan başlarsak, AMSP grubun minimalizme en çok yaklaştığı, en yalın albümü olabilir. Çoğu şarkının en gösterişli yanı Thom Yorke'un kusursuz falsettosu oluyor. Elbette bir de Jonny Greenwood'un yaylı düzenlemelerini anmak gerek. 'Kid A'deki synth katmanları, 'OK Computer'daki gemi azıya almış gitarlar gibi AMSP'un imzası da yaylılar. Greenwood'un Paul Thomas Anderson filmleri için ürettiği işlerde pişen neo-klasik kompozisyonlar albümün en ayırt edici ve yenilikçi yanı.
Şarkılara tek tek baktığımızdaysa şimdiye dek hiç olmadığı kadar lirik ve açık sözlü bir Radiohead ile karşılaşıyoruz. 'Present Tense', 'Daydreaming' ve 'Glass Eyes' Thom Yorke'un lafı hiç dolandırmadan, çekinmeden derdini anlattığı duygusal şarkılar. Albümün kapanış şarkısı ise Radiohead'in daha önce hiçbir stüdyo kaydına girmemiş olan, mazisi 90'lara uzanan 'True Love Waits'. Yorke'un 23 yıl boyunca beraber olduğu Rachel Owens'tan geçtiğimiz yıl ayrıldığı hesaba katılırsa bu şarkı albüme yayılan lirik havayı tüylerinizi diken diken ederek özetliyor. 'Hail to the Thief' zamanlarından sinyallerini aldığımız 'Burn the Witch' ise 'The Wicker Man' filmine selam çakan videosu ve gizemli sözleriyle Avrupa'daki mülteci sorununa işaret eden bir politik güzellik. 'Tinker Tailor…' şimdiden grubun olası bir best of albümüne koyabileceği kalibrede bir şarkı.
Özetle, akranları reunion'larla yitip giden şöhretlerini yeniden kazanma derdindeyken Radiohead'in hâlâ yeni bir şeyler üretecek enerjisinin olması bizim adımıza büyük bir şans. İlerde torunlarımıza anlatabileceğimiz bir hikâyemiz var en azından: "Ben Radiohead'e şahit oldum, benim çağımda müzik yaptılar."