Oteller
İstanbul'un otel rehberi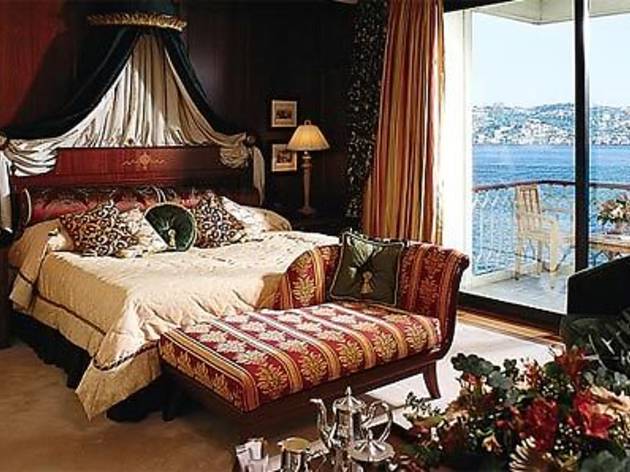 Çırağan Palace Kempinski Istanbul
Çırağan Palace Kempinski Boğaz'a nazır, sultanlara layık bir konaklama sunuyor. Otel balo salonu, toplantı salonları, sanat galerisi ve 313 odayla hizmet veriyor. 102 adet park manzaralı odaya daha keyifli alternatifler ise 126 Superior Boğaz manzaralı oda, 20 delüks Boğaz manzaralı oda, 34 Grand delüks Boğaz manzaralı oda… Ayrıca 20 otel süitine ek olarak 11 saray süiti olarak hizmet veriyor . Otelin restoranları Klasik Türk ve Osmanlı mutfağı sunan, saray bölümündeki Tuğra Restoran, otel bölümündeki Laledan Balık Lokantası, 24 saat açık olan Gazebo Lounge & Restaurant ve yazın hizmet veren Çırağan Barbecue. Çırağan Palace Kempinski'nin boğaza sıfır havuzunda yüzmenin keyfi manzarasından geliyor. Hem bu keyif mevsim tanımıyor. Yazın serinletiyor, kışın ısıtıyor. Havuz kenarındaki özel kabinlerden kiralayanlara soğuk su, taze meyve tabağı gibi ikramlar var.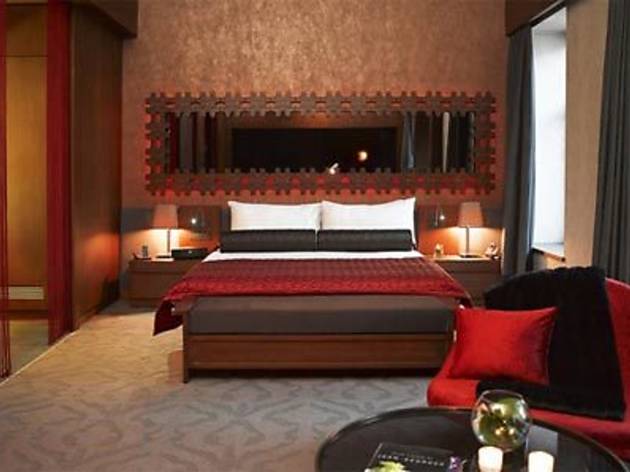 W Istanbul
Yaldızlı kubbe ve minarelerin çevrelediği bir şehirde göz alıcı bir ihtişam. Bir yanda modern iş hayatının dinamizmi ile son moda bir kent görünümü, diğer yanda tarih dolu farklı bir şehir. W Istanbul'da her iki dünyanın da keyfini süreceksiniz. İster W Lounge'un sıcak ve samimi ortamında kokteylinizi yudumlayın.; ister W Kitchen'ın enfes lezzetlerini tattıktan sonra en yeni teknolojiyle donanımlı SWEAT® Fitness merkezinde harakete geçin veya rahatlatıcı bir masaj icin Day SPA'ya ugrayın. Görkemli binaların W yorumu ile modern zaman maceraperestlerinin hizmetine sunulduğu bu benzersiz mekanda bahçe, teras veya kabanalı, wi-fi bağlantılı, özel W yataklı, sürprizli ve zevkli konfor detayları ile donatılmış oda ve suitlerinde, kendinizi kral gibi hissedeceksiniz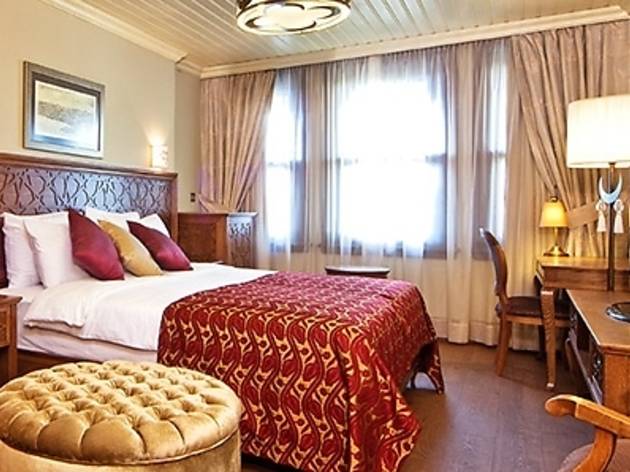 Celine Hotel Sultanahmet
Hotel, Sultanahmet Camii ve Topkapı Sarayı gibi tarihi mekanlara yürüme mesafesinde, zamanın donup kaldığı, sessiz, sakin bir eski İstanbul sokağı olan Peykhane sokakta yer alıyor. Peykhane sokağı adını, Osmanlı ordusunun efsanevi habercileri "Peyk" lerden alır. Bir günde yüzlerce kilometre  mesafeyi koşarak aşabildikleri rivayet olunan Peykler, yeniçeriler arasından seçilirler ve Topkapı Sarayı civarında, bugün Peykhane sokak olarak isimlendirilen bölgede yaşarlardı.     The Celine, zamandan azade atmosferi, müze ve tarihi anıtlara yakınlığının yanı sıra, modern İstanbul'un canlı yaşantısına  kolay erişim olanakları ile  misafirlerine benzersiz bir İstanbul deneyimi yaşatıyor. The Celine, sıcak ve samimi ortamının  yanı sıra,  zerafet ve konforu birarada sunan odaları, concierge hizmeti, havalimanı transferi ve wi-fi hizmeti ile, lüks konaklama alanında beklentileri karşılayan bir servis standardı sunmaktadır. Otelin otantik dekorasyonunu oluşturan ince zevk ürünü detayların arkasında, yüksek teknolojili güvenlik ve yangın koruma sistemleri bulunmaktadır.   The Celine geç Osmanlı stilinde, kalite ve zevkin en ince ayrıntısına kadar düşünüldüğü  mobilyalarla dekore edilmiş 14 odası bulunmaktadır.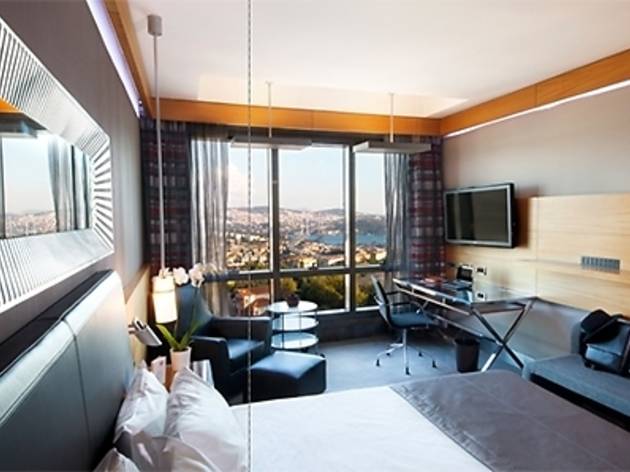 Point Hotel Barbaros
Lüks ve huzur veren bir algıyla tasarlanan odalar, şehir ya da deniz manzarasıyla göz dolduruyor. 50 Executive, 42 sigara içilmeyen oda, 12 Executive Suite, 2 engelli odasına sahip. 3 restoranı olan otelin mekânlarından View Point Restaurant, dünya mutfağından lezzetleri güzel bir manzara eşliğinde servis ediyor. Lobi katında bulunan Ocean Restaurant ise okyanus temasıyla huzurlu bir atmosfer yakalıyor.  Ev yapımı taze makarnalardan pizzalara geniş bir seçki sunan Piola Restaurant ise İtalyan mutfağına odaklanıyor. Lounge 34 ve After 6 Lobby Bar ise stresli ve yorucu bir günün ardından sıcak ve soğuk içeceklerin, kokteyllerin ve atıştırmalıkların tadına bakmak için ideal iki nokta. 16 modern toplantı odasına sahip olan otel, misafirlerin her tür ihtiyacını karşılamaya hazır. Aynı anda 300 oyuncuya keyifli bir deneyim vadeden The Game for Big Kids, atari salon kültürünü dijital eğlence merkezi algısıyla günümüze taşıyor. Istanbul Art Museum'un hediyelik dükkânı, 3 bin kitaplık Sahaf kütüphanesi ve Point Sports Center ile her tür zevke yanıt verecek bir tutuma sahipler.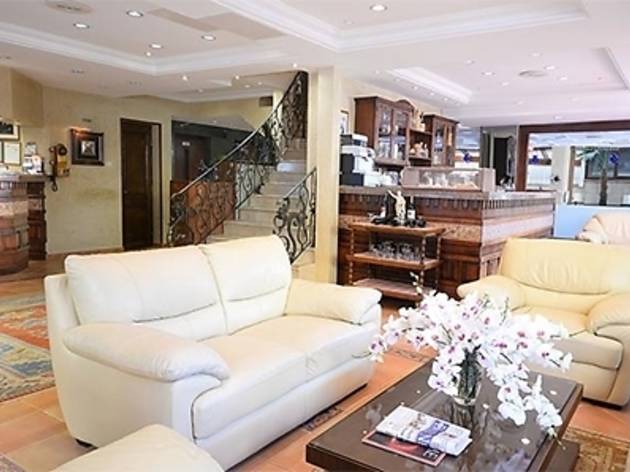 Blue House Hotel
26 odası ve 1 süiti olan otelin tüm odaları ücretsiz kablosuz internet bağlantısı, havalandırma, uydu yayını olan düz ekran TV, minibar gibi özelliklere sahip. Otelin en üst katındaki Terrace Marmara Restaurant, harika manzarasıyla Aya Sofya'yı, Sultanahmet Cami'yi ve Marmara Denizi'ni ayaklar altına sererken; Garden Restaurant ise açık büfe kahvaltıları ve Osmanlı mutfağından örneklerle öne çıkıyor. Şehrin ana bölgelerine ulaşım için beş dakika yürüme mesafesindeki Sultanahmet tramvay durağı ideal bir yol. Atatürk Hava Alanı'na da sadece 20 km uzaklıkta olan otelden hava alanına isteğe göre ekstra ücret karşılığı ulaşım sağlanmakta.  
Diğer oteller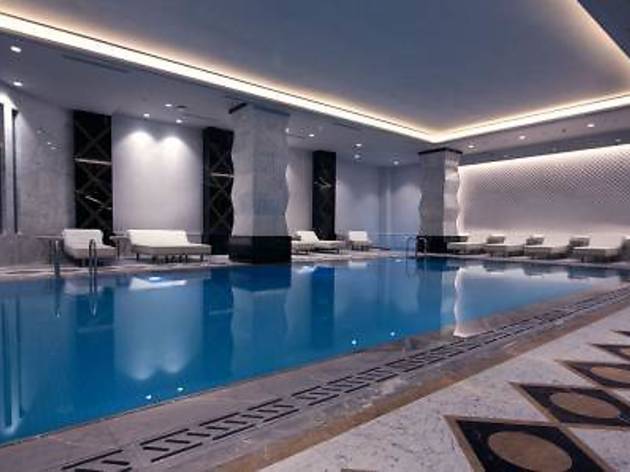 Lazzoni
Located along the coast of the Golden Horn the Lazzoni Hotel provides guests with renowned experience in the service industry. The hotel displays exquisite taste through its design, architecture, and decor as it was created by the Lazzoni Group an international furniture retailer that has over 20 stores in North American, Europe, and Africa. The hotel features 133 rooms, a rooftop bar that can accommodate 200 people, a restaurant that prepares fine and delicious dishes, meeting and event rooms that can accommodate 400 people, and a spa, which includes an indoor pool, Turkish hamam, sauna, massage rooms and more. Each room has been custom designed, featuring elements of modernity, luxury, and tranquility. Enjoy the hotel's free Wi-Fi, 24-hour business center, and fitness center. The hotel is situated next to the Halic Congress Center, 10-minutes from the Old City, where you can explore Istanbul's awe-inspiring historic sites like the Hagia Sophia and Topkapi Palace, and 15-minutes away from the city's bustling business centers.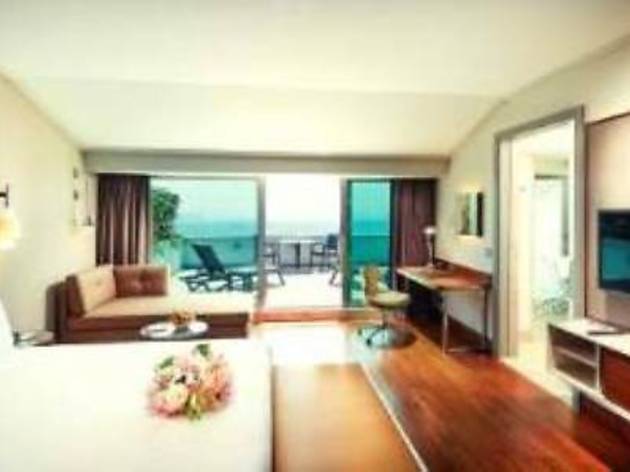 Mercure Istanbul Taksim Hotel
With a professional approach to hospitality and service, the Mercure Istanbul Taksim Hotel offers guests a convenient location and comfortable accommodations. The 137-room hotel, 2 of which are designed especially for disabled individuals, 50 of which non-smoking rooms, feature standard in-room amenities and tranquil views of the city or Bosphorus. The hotel's restaurant offers both international and Turkish cuisine until 10 pm everyday. The hotel's bar is a wonderful place to watch your favorite sports team on TV while enjoying a drink accompanied by a beautiful view of the city. The hotel features facilities for disabled individuals, a fitness center, business amenities including Wi-Fi throughout the hotel, and a self-service business center, concierge service, and dry cleaning and ironing at an additional cost. The hotel has 2 meeting rooms that are equipped with the latest technology and amenities.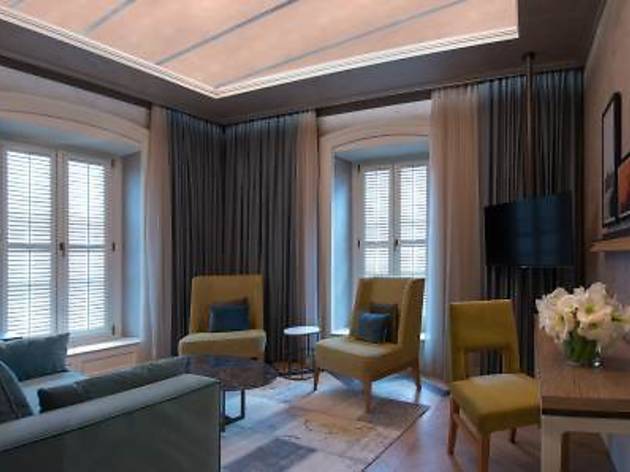 10 Karakoy Istanbul
Situated in the up and coming district of Karakoy, 10 Karakoy is a luxury boutique hotel and Morgans Original. Located in a historic, neo-classical building that has been revamped by famous architect Sinan Kafadar to portray a contemporary ambiance, 10 Karakoy welcomes guests with high quality service standards. The hotel features 71 guest rooms, expansive Loft & Terrace Suites, and a Penthouse that has a unique private terrace.  Each room is equipped with standard amenities like a workspace and desk, iPod docking station, LED HDTV's, espresso machine, and 24-hour room service. The rooms overlook wonderful views of the city and are designed to provide you with a comfortable and relaxing environment. Along with your room comes a complimentary breakfast at Rudolf. The 73-square meter meeting room offers an ideal location for meetings or events. Equipped with the latest technology and services, the Balikli Meeting Room can also expand to include the foyer. Events and meetings that you organize at 10 Karakoy Istanbul will also feature food and beverages reflecting classic Istanbul cuisine.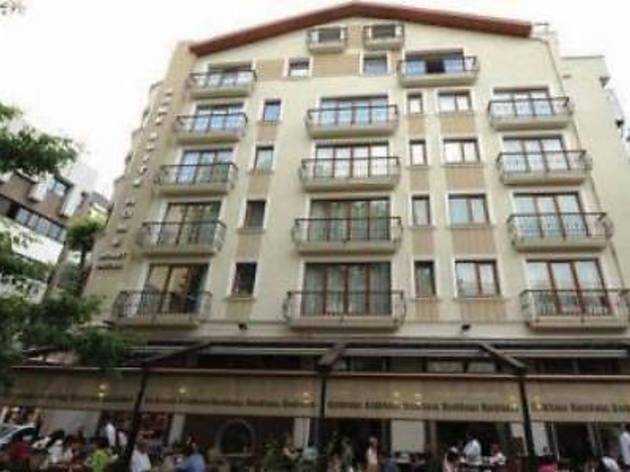 Home stay home, Nişantaşı
With its central location minutes away from the city's business center and major transportation networks, Home Stay Home consists of 4 unique flats.  Home Stay Home is the ideal place to stay for those who are coming to Istanbul for a long-term stay. As its name suggests, the accommodations here are designed to be as comfortable as if you were in your own home. Each flat is uniquely designed and decorated and feature air-conditioning, a comfortable living room, an open kitchen, refrigerator, oven, electric stovetop, coffeemaker, kettle, dishwasher, iron, DVD player, flat-screen TV with satellite connection, hair dryer, electronic safe, and a direct phone line. The hotel also offers 24-hour security and reception service, daily housekeeping service, free Wi-Fi in every room, dry cleaning, office equipment, and more. Guests can also enjoy tasty meals at the Backhouse Café