City Lights Restaurant&Bar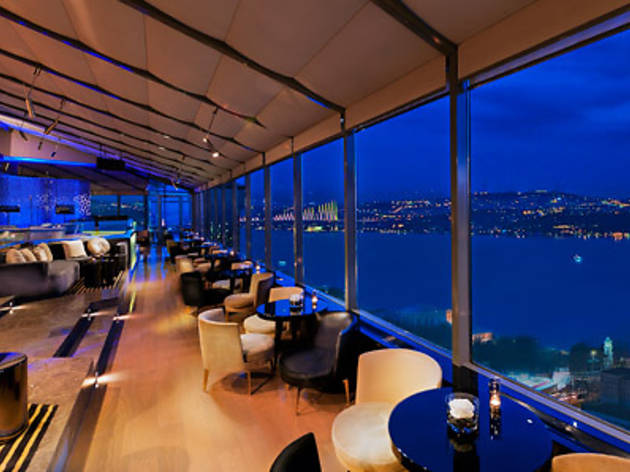 Time Out diyor ki
City Lights Restaurant & Bar, yenilenen yüzüyle İstanbul ve Boğaz manzarasına karşı özel şaraplar ve kokteyller, lezzetli başlangıçlar, birbirinden zengin ana yemekler ve tatlılar sunuyor. Gecenize renk katacak atmosferiyle kendinizi müziğin ritmine bırakın ve City Lights Restaurant & Bar'ın tadını çıkarın.
Üstün hizmet anlayışıyla zamanın ötesinde farklı deneyimler sunan City Lights Restaurant&Bar, profesyonel şeflerin özel soslar ile hazırladığı leziz gurme yemekleriyle hem damakları hem de Cuma ve Cumartesi akşamları dj ve Grup Turkuaz'ın canlı müzik performansı eşliğinde gelen konukların ruhlarını fethediyor.
Ceylan InterContinental İstanbul bünyesinde hizmet veren The Brasserie, konuklarını her Pazar 12:00 - 15:00 arasında çok özel brunch lezzetleriyle buluşturuyor. The Brasserie, tüm haftanın yorgunluğunu sevdiklerinizle baş başa, muhteşem bir ambiyansta keyifli vakit geçirerek atmanız için mükemmel bir menü hazırladı. Bir yandan zengin açık büfede damak zevkinize hitap edecek sınırsız lezzetleri tadarken, diğer yandan The Brasserie'nin olağanüstü atmosferinde huzur bulacaksınız.
Ayrıntılar