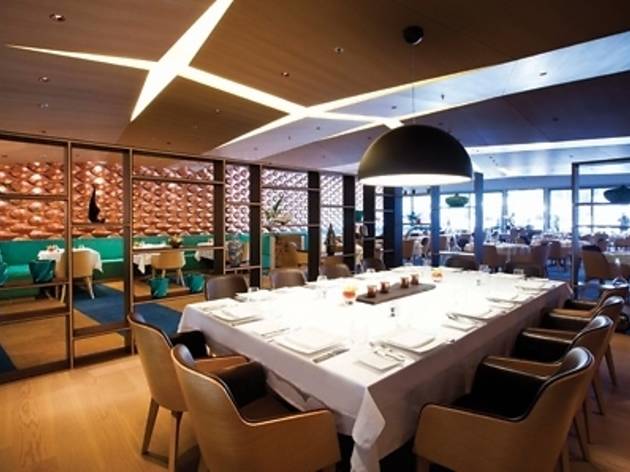 Time Out diyor ki
2013'ün başından bu yana The Grand Tarabya olarak hayatına devam eden otelin tarihi Tarabya Tokatliyan Oteli adıyla 1900'lere dayanıyor. 1950'lerde otelde çıkan yangının ardından yenilenmiş ve Büyük Tarabya Oteli adını almıştı. En çok da çekilen Türk filmleri ve aşıkların mekânı olmasıyla ünlüydü. Şimdilerde ise buluşma mekânı olma geleneğini bünyesinde bulundurduğu mekânlar ile sürdürüyor The Grand Tarabya. Tarabya Koyu'nun en yeni balık restoranı Limani de bu mekânlardan biri. Boğaz'a ve Tarabya Marina'daki yelkenlilere nazır konumuyla Limani adını Rumca 'liman' kelimesinden alıyor. Dekorasyonunda da balık teması hakim.
Bir balık restoranından beklentilerinizi karşılıyor Limani, hatta spesiyal ve taze balıklarıyla fazlasını vadediyor. Balık pastırma, kalamar yahnisi, fırında ahtapot, palamut pilaki, marine edilmiş ançüez, uskumru füme, ısırgan otu salatası ve Limani'ye özel balık çorbasını es geçmeyin. Meraklısına levrek mücver, balıkçı pilavı, hamsi kuşu gibi alternatifler de var.
Mevsimine göre bebek patates, körpe ıspanak, kuşkonmaz ve geleneksel soslarla servis edilen balıklar için de yer bırakmayı ihmal etmeyin. Levrek buğulama, kağıtta levrek ve lagosta da oldukça iddialılar.
Ayrıntılar