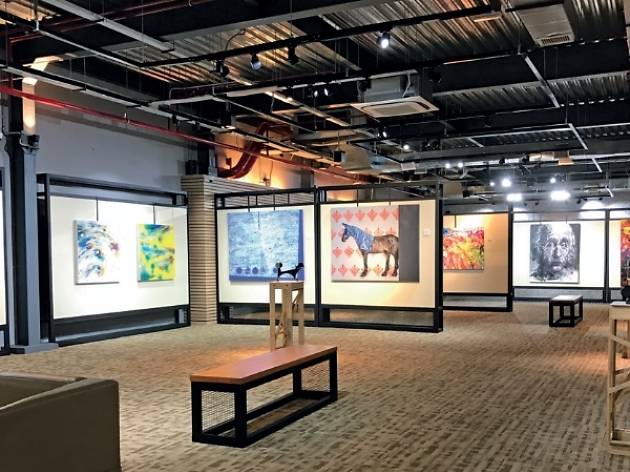 Before there was Galeri Prima, New Straits Times Press (NSTP) used to run their art gallery at their lobby in Balai Berita. Known for having one of the best collections of fine art, the small gallery has featured over 6,000 works of art across all genres.

In 2016, the gallery relocated to a new, much larger building in the Balai Berita complex at Jalan Riong and has been renamed Galeri Prima. The space was a former NSTP newspaper printing factory.

The new Galeri Prima's space looks like it was taken straight out of Berlin with its warehouse feel, chains left over from the building's past life hanging on the walls, and bare light fixtures on the ceiling. The large open area affords the gallery enough space to accommodate more art pieces, and also allows for a different experience compared to a typical art gallery's enclosed space within white concrete walls. Pro tip: the benches throughout the gallery allow for a 360-degree view of the whole gallery, so you to absorb everything at once.
Venue name:
Galeri Prima
Contact:
Address:
Balai Berita NSTP
31 Jalan Riong
Kuala Lumpur
59100

Opening hours:
Mon-Fri, 10am-6pm; weekends by appointment