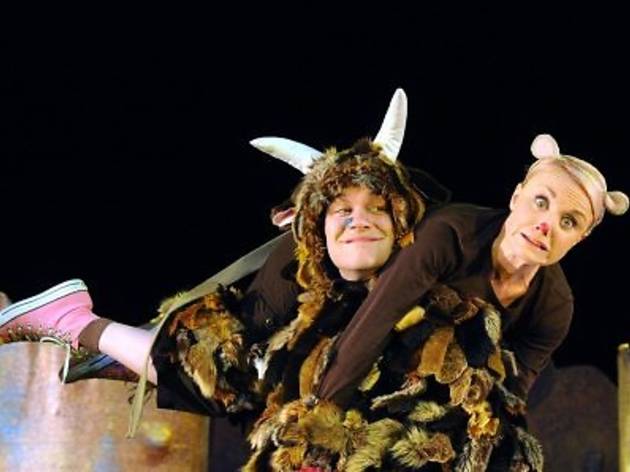 Celebrated children's fantasy book 'The Gruffalo' is brought to life by the Tall Stories theatre company in this critically acclaimed stage adaptation. The West End favourite, directed by Tall Stories co-founder Olivia Jacobs, adds sing-along songs and a trio of captivating performers to author Julia Donaldson and illustrator Axel Scheffler's charming tale.
'The Gruffalo' revolves around Mouse, whose misadventures in the woods lead him to encounter several bloodthirsty creatures – wheeler-dealer Fox, retired Woodland Air Force General Owl and party animal Snake. To avoid his fate, Mouse tells stories of The Gruffalo, a make-believe monster friend who turns out to be anything but imaginary, to his none-the-wiser captors. Wong Boon Ken
Shows
The Gardens Theatre, Mid Valley. Oct 7–24, Mon–Thu, 10am, 12.30pm.
PJ Live Arts, Jaya One. Oct 12–27, Sat & Sun, 2pm, 5pm.