WOLO Residency
WOLO Residency will officially start in January 2015 at WOLO Bukit Bintang Hotel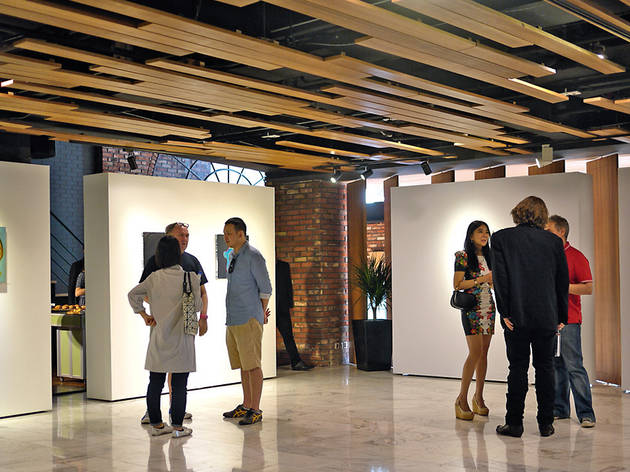 Bukit Bintang, KL's very own strip of retail excess and traffic woes, will soon be adding another notch to its belt: art incubator. And it's not touristy renditions of the Twin Towers that we're speaking of either; come January, a fresh new art residency will be setting up base in the very centre of the city. The exact location for these proceedings? WOLO Bukit Bintang Hotel, where boutique beds abound and where, with Tous Les Jours bakery right downstairs, the air is rich with the scent of freshly baked bread.

The residency itself is a collaboration between the hotel and contemporary art crusaders Wei-Ling Gallery. The gallery is already known for championing the top picks of today's Malaysian artists; the residency represents an attempt at extending their global footprint. 'It's an extension of the gallery, to bridge Malaysian artists and international artists,' says gallery director Lim Wei-Ling, who goes on to gush about 'creating connections between people' and how the focus moves away from that inescapable thrust in the commercial art world: sales.

This is proven in the starting lineup for WOLO Residency 2015. Sound artists and installation artists are set to call the WOLO home for two months at a time, and while the residency will feature an obligatory 'closing show', main activities centre on the open studio visits and the actual studio processes that each artist gets stuck in.

We got to experience a little of this with Dr Hedley Roberts. The self-professed 'test' for the WOLO Residency, the British artist was the first to enjoy WOLO's chic set-up and some semblance of the life of a great artist. 'I've been like Matisse, living in a hotel,' says Roberts. Of course, Matisse never got to experience the extraordinary chaos that is Bukit Bintang, but if he did, would he have been as enticed by the multiculturalism of the area as Roberts has been? 'I've been here looking at the city, and I've been very conscious of the city looking back at me,' explains Roberts, whose pieces for WOLO Residency's kick-off show featured a series of heavily layered abstract portraits of the people Roberts encountered in the area.

The artworks set to spring forth from WOLO Residency next year will naturally differ from maker to maker, and with choice picks from over 70 international applications for 2015's coveted spots, it looks like we've got an artistic maelstrom passing through the city. Brace yourselves, art lovers.

For enquiries, contact Wei-Ling Gallery (03 2260 1106/www.weiling-gallery.com).
Visit WOLO Residency
Offering air-conditioned rooms and free Wi-Fi in all areas, Wolo Bukit Bintang is located in the heart of the Golden Triangle amidst restaurants and shops. The hotel also has a fitness centre.The rooms include a satellite flat-screen TV, minibar, and electric kettle. Free toiletries and a hairdryer come with the private bathroom.Guests can enjoy the on-site bar with a wine and cigar lounge. Restaurants can be found within a 3-minute walk of the property.Kuala Lumpur Convention Centre is a 10-minute walk away. Kuala Lumpur International Airport is a 45-minute drive from Wolo Bukit Bintang.
Check prices
Read more