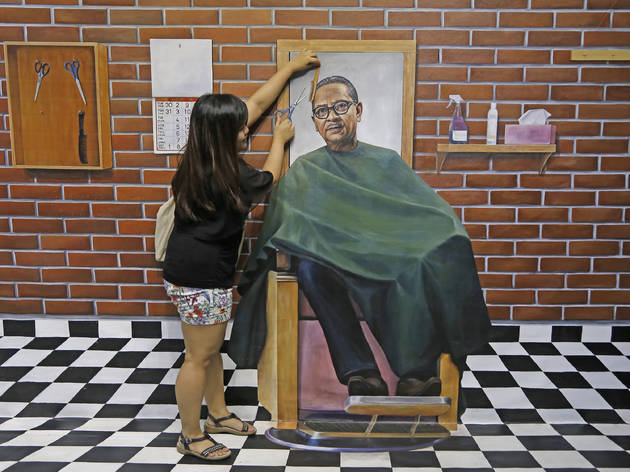 1/5
Photo: Hizwan Hamid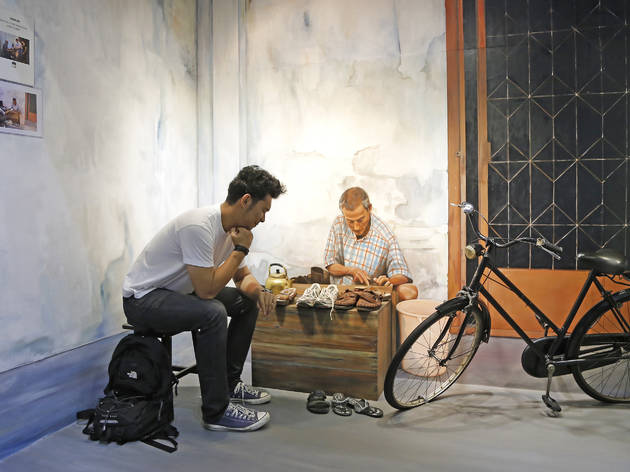 2/5
Photo: Hizwan Hamid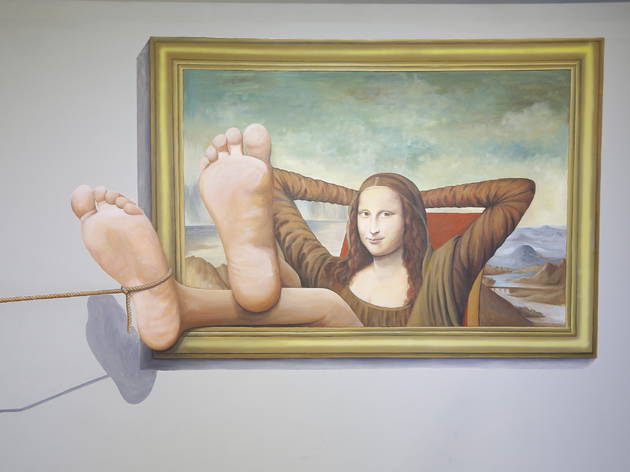 3/5
Photo: Hizwan Hamid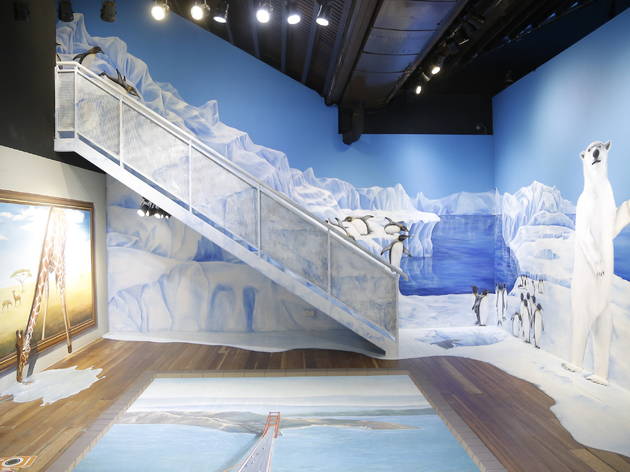 4/5
Photo: Hizwan Hamid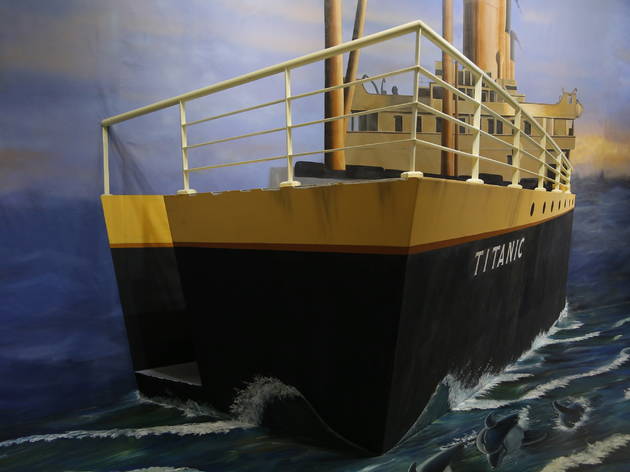 5/5
Photo: Hizwan Hamid
Time Out says
If you've been avoiding Central Market for its touristy air, you might be tempted to give the blue hub another chance by becoming barber to Tunku Abdul Rahman, or seeing Barack Obama scowl on the loo – all made possible through 3D art.
Said to be the first of its kind in the city, the Illusion 3D Art Museum has 36 3D paintings in three halls. Each piece references pop culture and scenes unique to Malaysia. So that means you can mimic rubber tapping, wait for an old cobbler to fix your shoes, battle Darth Vader (sadly, sans light saber) or tug a cheeky Mona Lisa's foot.
Pasted next to the 3D art are visual guides on how and where to pose, so you can get your perspective and adjustments just right. Useful stickers on the floor also show where the photographer should stand.
While some of the pieces have real-life props (think bicycles, sewing machines, microphones), the augmented reality section in collaboration with the National Geographic Society has scenes where you can scratch the belly of a seal or persuade a few velociraptors to come up to you. Cameras aren't allowed in this section as it interferes with the projector, but you can purchase a photo after you exit the room.
Regular ticket price is RM33 for adults and RM15 for students, senior citizens and children aged eight to 12 years old. If you pay a visit before December 31, there's a 30 percent discount. There's no limit to how long you can stay so feel free to stick around until you finally get that shot of you pouting at an orang utan.
Details
Address:
Level 2
Central Market Annexe
Jalan Hang Kasturi
Kuala Lumpur
50050

Contact:
Opening hours:
Daily, 10am-9pm