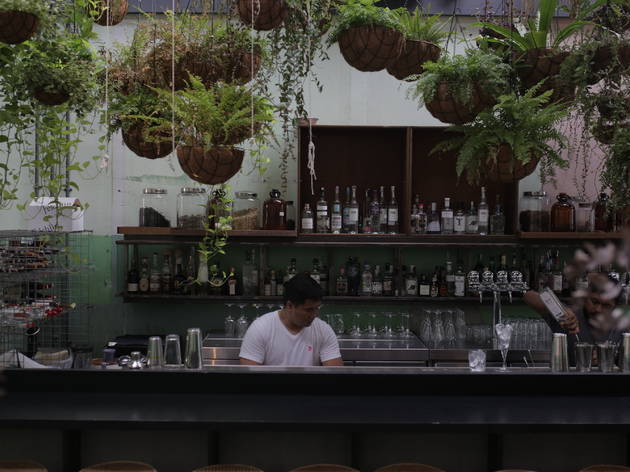 1/3
Photo: Bryan Ong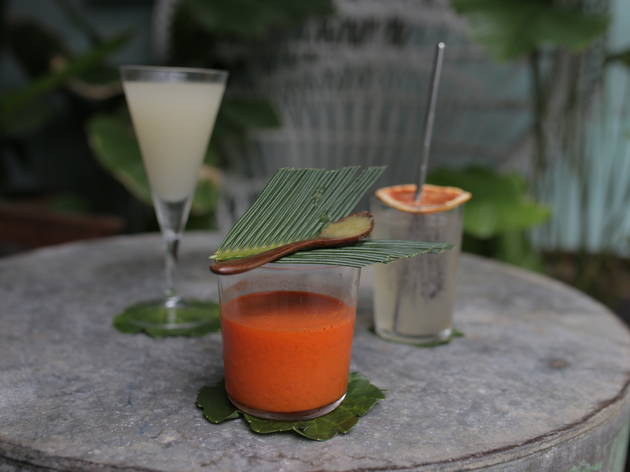 2/3
Photo: Bryan Ong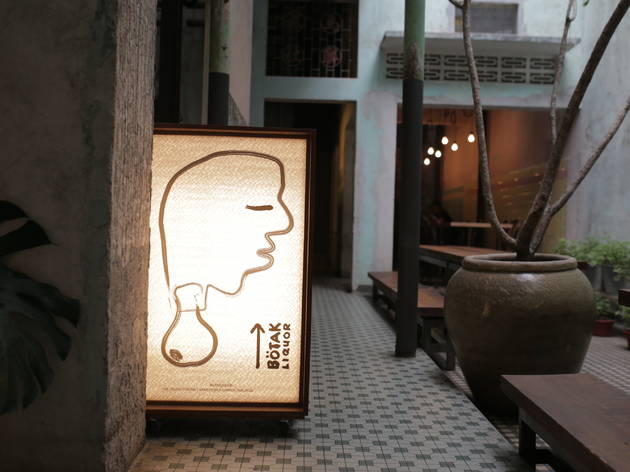 3/3
Photo: Bryan Ong
Time Out says
The bar above Chocha Foodstore has rebranded itself as Botak Liquor. It was previously Ray, whose selling point was being the first bar in KL to offer cocktails on tap. Now, Botak Liquor prides itself on its botanical drinks and 'farm-to-glass' concept. But more on that later.
Botak Liquor is located not too far from the busy markets of Petaling Street, right in the heart of Chinatown – a location that's seen some great cocktail bars opening its doors; think PS150, The Attic Bar and Shuang Xi. As with many of the establishments in the area, Botak Liquor occupies an old Chinese shophouse, a setting that's become somewhat synonymous to the area. Head up the spiral staircase and you'll find a space that reflects Botak Liquor's botanical concept – there are plants everywhere you look, in every corner and even hanging above the counter. While there are some cosy corners you can sit in and have a private conversation completely surrounded by greenery, most of the bar's space is taken up by a long communal table which encourages you to mingle with other patrons.
The real highlight here is the drinks, which utilises the 'farm-to-glass' approach. It isn't to dissimilar to the 'farm-to-table' concept in that the ingredients are collected from the farm and directly brought to the bar to be served fresh to the patrons – no need for middlemen or markets; every ingredient is either sourced directly from the bar's own farm or bought from organic sellers. One of the more interesting and playful drinks here is the limau purut and carrot cocktail – a concoction of pineapple pisco, kefir lime, carrot juice and house-made Botak hot sauce. The result is an intriguingly orange coloured drink that's both sour and spicy but all together tasty. Another excellent drink that highlights the team's innovativeness and creativity is the nangka and grapefruit cocktail – a tequila-based cocktail with a mix of grapefruit soda, homemade jackfruit liquor and charcoal salt. Good to know: despite rebranding from Ray to Botak Liquor, the bar still serves cocktails on tap – only now they're botanical cocktails.
Details