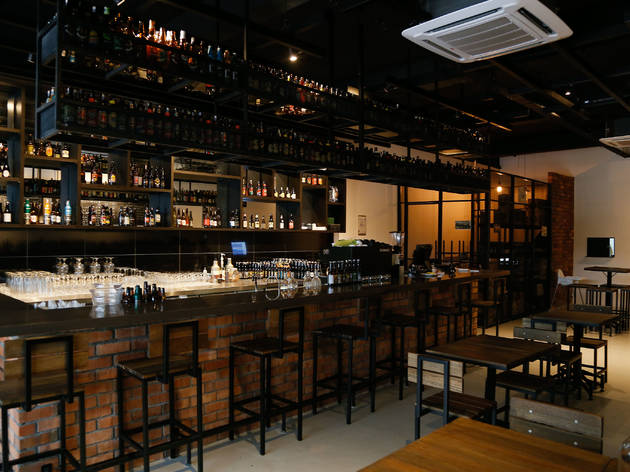 1/5
Photo: Daniel Chan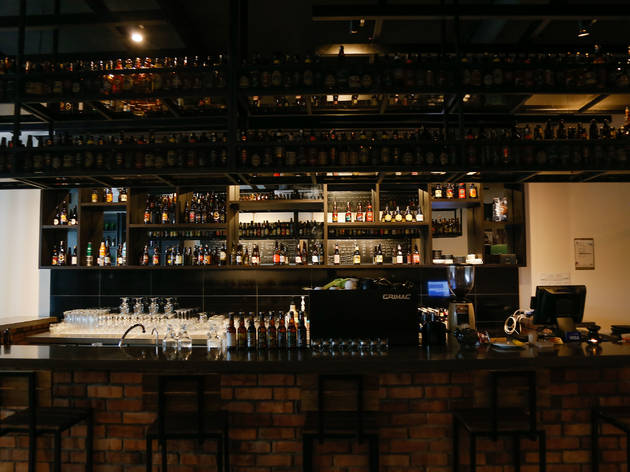 2/5
Photo: Daniel Chan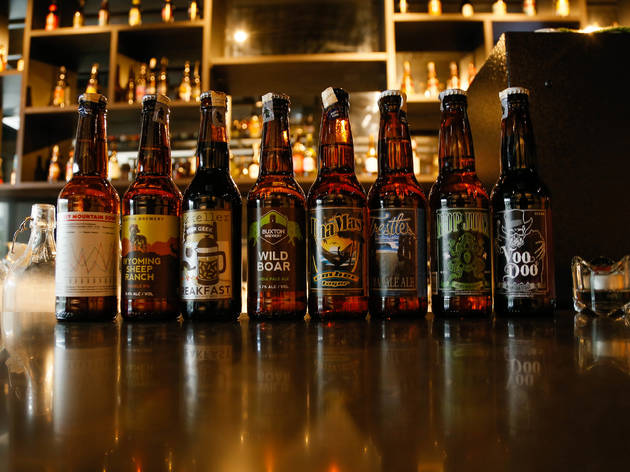 3/5
Photo: Daniel Chan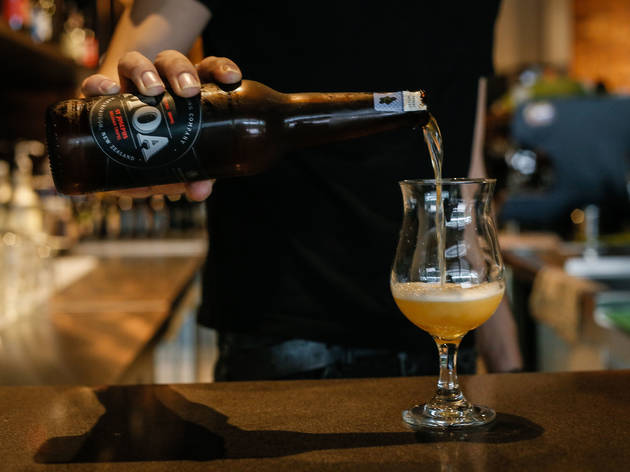 4/5
Photo: Daniel Chan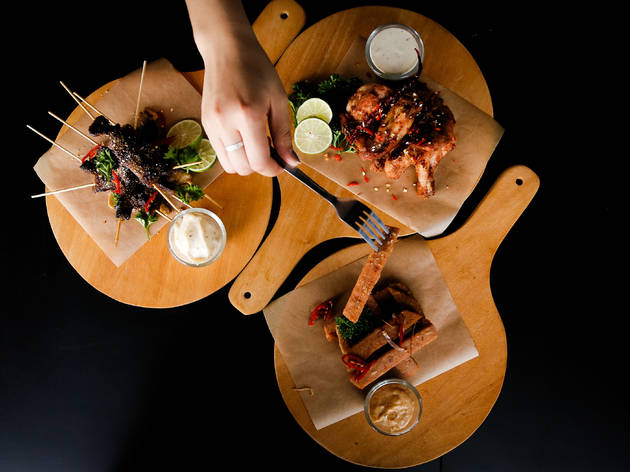 5/5
Photo: Daniel Chan
Time Out says
It's a pretty straightforward concept at Bottle World: wood and steel furniture in the form of long tables for groups, along with bar tables and stools; lots of exposed bricks; a giant chalkboard opposite of the bar with the list of beers available; and of course, the bar decked with bottles and bottles of craft beer. If you can't already tell, Bottle World is the new craft beer bar in town with an extensive list of over 50 types of beers, including a small one for ciders. The prices here range from RM26 to as much as RM88 per bottle. Yes, these bottles are expensive, but only because they're specially imported from all over the world including USA, Belgium, Germany, Australia and more.
Don't fret if you don't know what to order; ask the bartender to recommend either an ale, lager or stout (if you're into the stronger stuff), so it's important to know what kind of flavours you like. Fun fact: the alcohol content affects the flavours of the beer. For beginners, they recommend going through the full range from Moa Brewing Company. You start with an original lager, and then work your way up with the session pale ale, South Pacific IPA, Five Hop English ale, St Josephs Belgian tripel, and finish off with the imperial stout. As the alcohol content increases as you progress through the beers, you can expect a different flavour for each bottle in the range.
For now, Bottle World only carries bottled craft beers, but they plan to include beers on tap in the future. And if you're looking to enjoy craft beer more often, happy hour promotions begin from 2pm to 8pm every Tuesday to Sunday.
The food here shouldn't be overlooked as the kitchen serves up hearty bar snacks that pair very well with the beers. For example, the barbecue lamb skewers have a hint of spiciness that will pair well with any IPA. Other choices include a deep-fried luncheon block, Asian chicken wings and oven-baked nachos – all great for sharing.
Details