East Imperial Gin Jubilee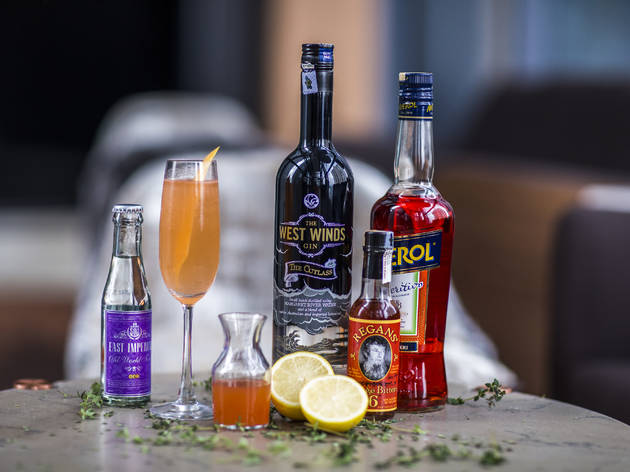 Gin lovers rejoice as Asia's premier gin festival returns to our shores. KL will be kicking off the gin celebrations this year for the East Imperial Gin Jubilee (Sep 13-16), before it moves on to other cities across Asia like Bangkok, Phnom Penh, Hong Kong, Singapore and Shanghai.
The gin scene in KL has flourished over the past year as the city has seen a number of gin specialist bars (namely Pahit, MAZE, Mercat and more) opening up – so it's no wonder the Gin Jubilee is back bigger and better than the last. This year's edition will see more events, more master classes, more participating bars and bartenders, and a longer celebration as well! Fans will appreciate the fact that this year's four-day jubilee will be one day longer than last year's.
Sam Egerton – from popular Sydney speakeasy Charlie Parker's – will kick start the festival on September 13 with a master class at Birch, followed by a guest shift there later in the night.
The jubilee kicks it up a notch the next day with an extensive list of master classes and guest shifts lined up. The activities for the day will start with a Citadelle Gin Masterclass featuring Maison Ferrand's Asia Pacific Brand Ambassador Micaela Piccolo at IKKI Lounge (the same master class will also be held on September 16 at Wholly Spirits exclusively for Time Out KL readers only). There will also be a gin blending workshop at Wholly Spirits by Napue Gin Ambassador Mauricio Allende, and a master class on The West Winds gin, syrups and cordials by Callan Green at Shelley Yu's. Later that night, Mauricio will be taking over the bar at Pahit, while Nath Arj-Han from Peek-a-Boo Bangkok will be mixing drinks at Jack Rose. Meanwhile, over at Locker & Loft, you can try their special G&Ts made in collaboration with The West Winds Sabre and East Imperial tonic, and Hendrick's Regional Brand Ambassador Tasha Lu's fun masterclass ends with dancing, music and a bar takeover at Ril's Bangsar.
If you want a unique bar hopping experience, go for the 'St George Switch' event happening at Birch and Jack Rose on September 15. The bars have collaborated with Grab and Uber to allow you to go back and forth between them for free as long as you have bought the jubilee edition G&Ts at both bars. Also happening that night are guest shifts by Napue's Mauricio Allende at Skullduggery and Micaela Piccolo at HYDE at 53M.
Making sure things end with a bang, the East Imperial Gin Jubilee's grand finale, the Gin Lane Street Party will be filled with food, music and even more gin. Participating bars and bartenders at the party are also taking part in a city-wide Best Gin & Tonic competition – you know they'll be bringing their A game, so don't miss out on trying any of the G&Ts served that night. The winning bar and bartender will then compete for the ultimate crown for Asia's Best Gin & Tonic at the jubilee's grand finale in Singapore from November 27 to December 3.