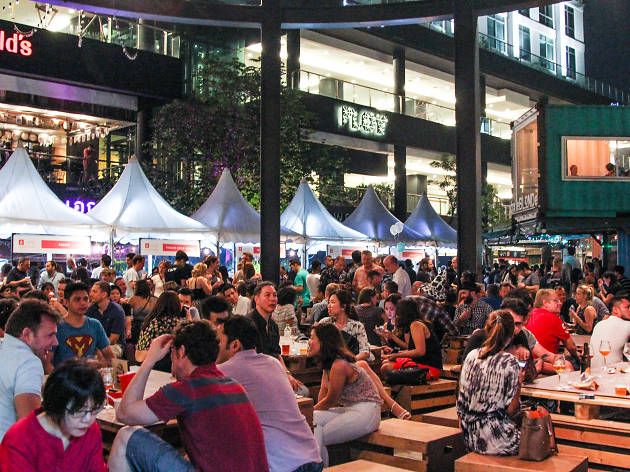 Note: The Better Beer Festival 2017 has been cancelled.
The country's largest craft beer festival returns for the sixth time on October 6 and 7, featuring over 250 different beers made by 43 independent breweries across 12 countries. Among the participating breweries include Brewdog, Buxton Brewery, and Harviestoun Brewery from the UK; 2 Brothers Brewing Co and Hawkers Beer from Australia; Amager Bryghus and Mikkeller Brewing from Denmark; as well as Anderson Valley Brewing Co and Rogue Ales from USA. Asian craft beers are also prominently featured this year, including Thailand's Happy New Beer and Sandport Beer, Vietnam's Pasteur Street Brewing Co, and Japan's Yo-Ho Brewing Company and Echigo Koshihikari.
As with last year, The Square will feature a host of food vendors who will be preparing plenty of beer-friendly food to keep you happy and fed, while local bands will entertain the crowd with a mix of pop hits, R&B and jazz. Other beer-centric activities include Meet-The-Brewers sessions, where you can geek out with top regional brewers about brewing techniques, and Beer Appreciation Sessions, where you can learn to appreciate the nuanced flavours of selected craft beers.
Can't wait to join in the festivities? There will be four pre-festival parties across four different bars and restaurants: Glass Tartines & Tipples, which will feature craft-beer infused dishes on September 16; Tabe Tomo, which will have a food, sake and craft beer pairing session on September 20-22; The Ice Cream Bar, which will feature a beer ice cream on September 23; and Pahit Bar, which will hold a craft beer cocktail masterclass featuring a Rum Bubble Milk Tea on September 30.