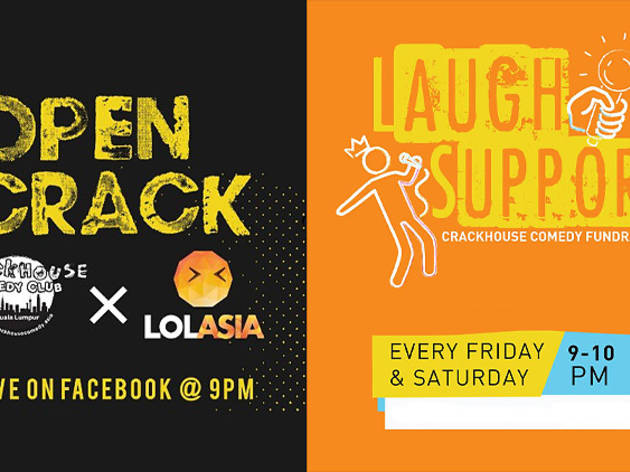 Comedy for a good cause
We all need a laugh right now!
Known for its riotous nights of comic fun and great line-up of local and international comics, the Crackhouse Comedy Club is bringing its legendary weekend headliner nights online. Prior to the MCO, the club had five weekly events from open mic nights to the big guns on the weekend. These have now moved online to FB where there are virtual stand-up sessions throughout the week.
Wednesday is open mic night, and Friday and Saturday sees four headline sets from 9-10pm showcasing the comedic talents of local, regional and international performers. No matter where your taste in humous lies, these comics will have you laughing / sniggering / giggling in the comfort of your own home during the MCO.
You can enjoy all this for free, but you can also make a donation of any amount to help keep the comedy club open so that it can continue to operate after the MCO. Your donation will also go towards supporting The Fire Grill's initiative of providing meals to the underprivileged and Covid19 frontliners. They have already given thousands of meals, which makes this a win-win situation – you get to laugh (amazing stress relief) and do something for a worthy cause.