The best Japanese anime shows for beginners
Gotta watch 'em all
Japanese anime's long and varied history makes the genre a tough nut to crack for most beginners. Ken W picks the best starter anime series to sink your teeth into.
RECOMMENDED: The best of Japan in KL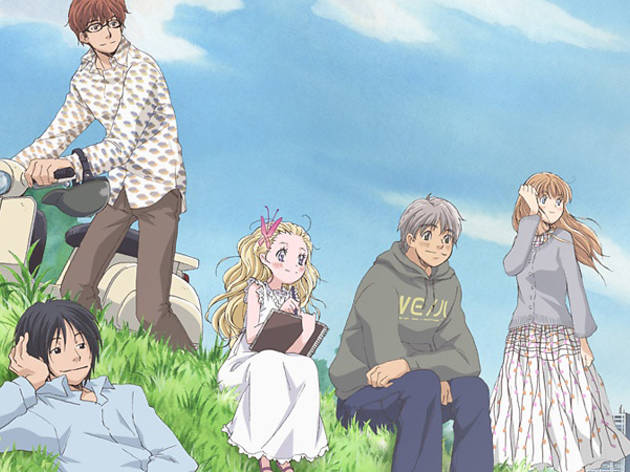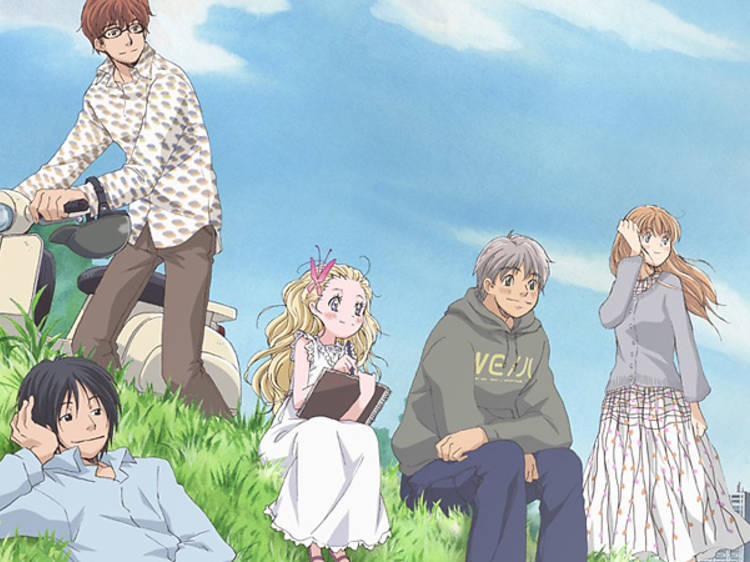 Binge-ability: What are you waiting for? (36 episodes)

One of the most popular entries in the underrated josei anime canon aimed at women aged between 18 and 30, 'Honey and Clover' offers a nuanced look at young adult life from the lens of a group of friends comprising mostly art majors.

This winning 2005 coming-of-age series revolves around the life and times of the luckless Takemoto, no-nonsense Mayama and quirky Morita, who are apartment mates, as well as fast friends Hagu and Ayumi. Despite only boasting a pair of seasons, 'Honey and Clover' is synonymous with its exceptional character development and honest depictions of college, work and romance.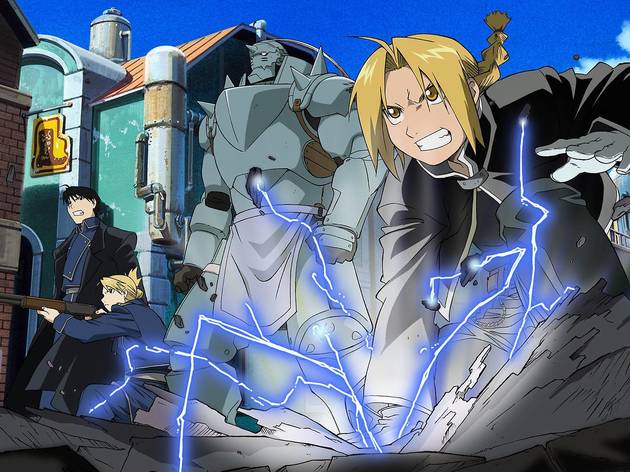 Fullmetal Alchemist Brotherhood
Binge-ability: High (64 episodes)

The age-old question that has plagued contemporary anime devotees over the past decade: Is 'Fullmetal Alchemist', the 2003 megahit that took on a life of its own after it outpaced Hiromu Arakawa's original manga, or 'Fullmetal Alchemist: Brotherhood', the 2009 iteration that stays faithful to the original manga's storyline, the superior package?

When push comes to shove, the latter is, pound for pound, the more action-packed, enjoyable and complete anime experience. The emotionally charged story of Edward and Alphonse, brothers with a penchant for alchemy on a quest to uncover the mysteries of the fabled Philosopher's Stone and the shadowy government conspiracy behind it, is as satisfying as they come.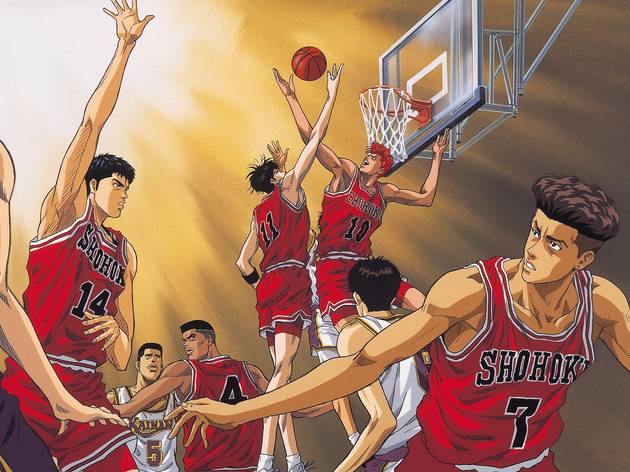 Binge-ability: Moderate (101 episodes)

In the grand old traditions of the Gene Hackman-starring 'Hoosiers' film from the 1980s, 'Slam Dunk' is a 1993 sports-themed underdog story about basketball, high school and brotherhood. Hanamichi Sakuragi, a delinquent with a fiery temper and an unimpressive track record with the ladies, joins the unfancied Shohoku High School basketball team in order to impress his crush, despite never having played the sport.

Remarkably, Sakuragi proves to be a natural, with the series focusing on his oft-hilarious training regimes and painful development into a decent baller. The comedic interactions between Sakuragi and the rest of his Shohoku teammates are also one of the endearing features of a splendid David-versus-Goliath tale that is big on basketball action yet accessible enough for NBA neophytes who can't distinguish between Shaq and a shake-and-bake.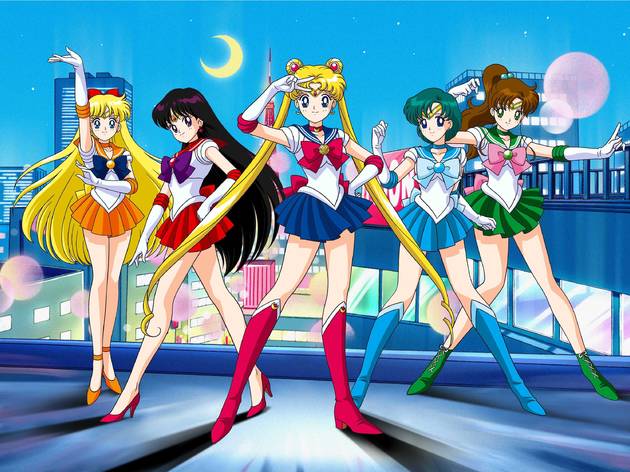 Binge-ability: Highly inadvisable (200 episodes)

Another staple of the '90s anime boom, this 1992 pop cultural phenomenon revolves around the titular heroine, whose alter ego Usagi Tsukino is an underachieving middle school student who moonlights as a Sailor Soldier tasked with protecting the Earth from the villainous Dark Kingdom. With inter-galactic adventures spanning over five seasons, Usagi is eventually joined by other Sailor Soldiers and aided by a talking cat named Luna and the mysterious Tuxedo Mask.

A cross between 'Sabrina, the Teenage Witch' and 'Jem and the Holograms', 'Sailor Moon' is credited with having revitalised the 'magical girl' genre and paving the way for the success of like-minded series like 'Cardcaptor Sakura'.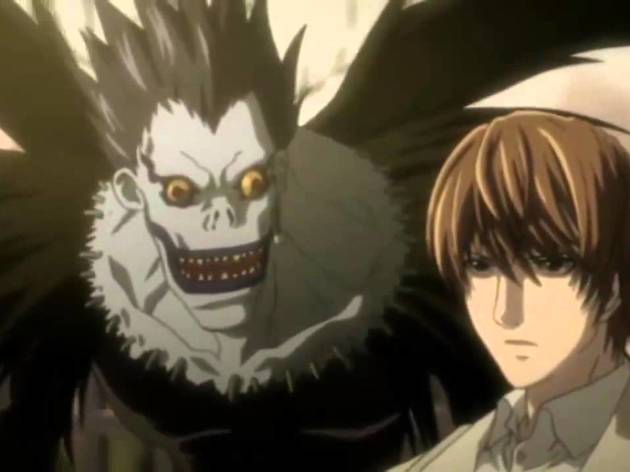 Binge-ability: Extremely high (37 episodes)

As far as bone-chilling psychological thrillers with merciless plot twists in the anime world go, this dark 2006 effort is peerless. Light Yagami, a straight-A high school wunderkind, develops a god complex when he discovers the eponymous notebook, which possesses the mythical power to kill anyone whose name is written in it.

What follows is a suspenseful cat-and-mouse game between Light, who begins ridding the world of individuals he deems morally unfit to live, and L, a world-class detective tasked with bringing the former to justice. 'Death Note's audacious attempt to explore and even question the idea of morality is ambitious and ultimately more hit than miss, as Light continues his harrowing Walter White-esque descent from an anti-hero/vigilante with a cause to something a whole lot more sinister.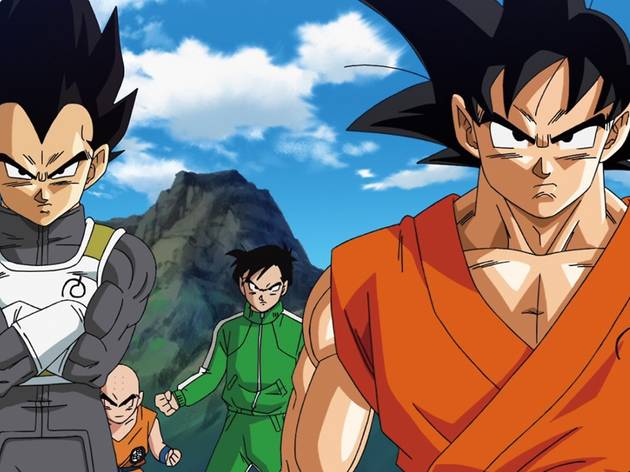 Binge-ability: Don't do it (291 episodes)

Blending the light-heartedness of its prequel 'Dragon Ball' with an all-action ethos and memorable villains, this wildly popular, long-running 1989 fighting series is the reason many fans got into anime in the first place. 'Dragon Ball Z' continues where the original left off, with our hero, Son Goku, now a young adult, and his friends protecting the Earth from deadly martial artists and warlords.

Divided by nine major sagas (or seasons), with the Androids arc being the most ebullient, 'Dragon Ball Z' doesn't take the subtlest approach to storytelling, but its entertainment value and legacy means that it will go down as one of the most iconic anime series of all time.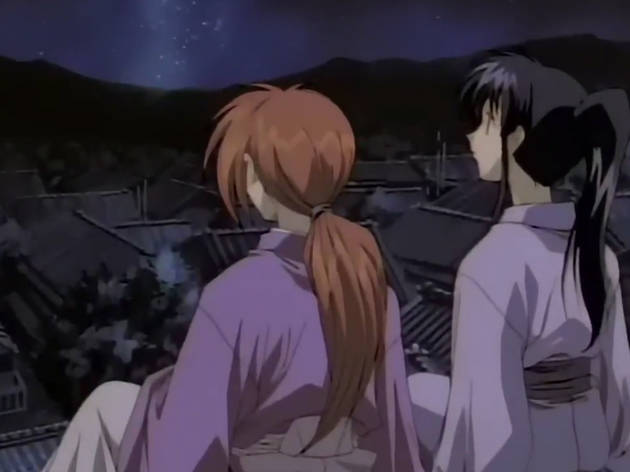 Binge-ability: Moderate (95 episodes; but don't bother past episode 67, when the manga adaptation ends)

Kenshin Himura, a legendary samurai assassin-turned-pacifist who is pint-sized, soft spoken and pony-tailed, is the antithesis of the muscle-bound combatants you see on 'Dragon Ball Z'. The peace-loving protagonist of this much-beloved 1996 anime series set in 19th century Japan must prevent a civil war from engulfing the Meiji Government without breaking his vow to never kill again.

The complexities of the characters – for one, the villains aren't just one-dimensional oafs bent on world domination – and the intricate, almost ballet-like sword fights combine for a well-crafted redemption story that deftly melds the gravity of the situation at hand with a relentless plot and airy humour.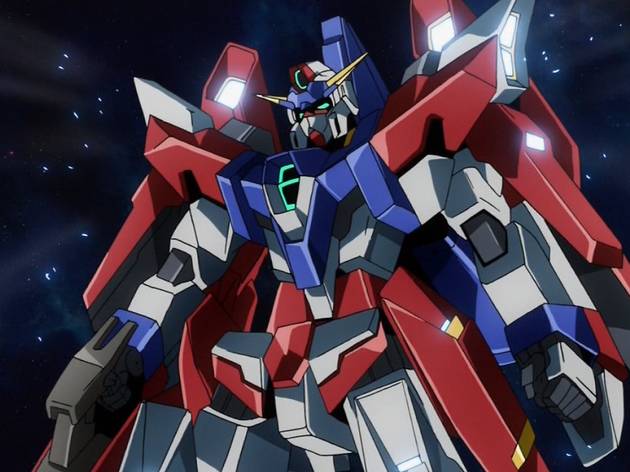 Binge-ability: Extremely high (43 episodes)

The series that started it all. 'Mobile Suit Gundam', which debuted in 1979 to initially lukewarm reviews, revolutionised the mecha (man-controlled giant robot) genre and introduced the world to the Real Robot (military-purpose mecha) genre. This cult classic is set in the futuristic Universal Century, when the Earth Federation utilises a giant robot known as the RX-78-2 Gundam and its teenage pilot Amuro Ray to gain an upper hand in the war against the Principality of Zeon.

Sure, Yoshiyuki Tomino's tour de force features outdated animation, but it's easily the most influential title on the list, spawning other fan favourites like 'The 08th MS Team' and 'Zeta Gundam' over the years.