Women in film
We take a look at the severe underrepresentation of women on-screen and off-screen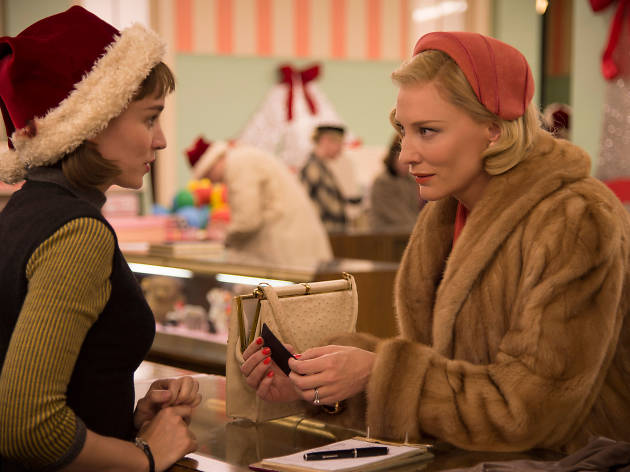 Welcome to the prestigious 88th Academy Awards, where no woman has been nominated for directing since Kathryn Bigelow bagged the best director award for 'The Hurt Locker' in 2010, which also won best picture. Also, no people of colour were nominated for best actor, best actress, best supporting actor or best supporting actress; and no films featuring African-American actors were nominated in the best picture category. The damning #OscarsSoWhite hashtag that made the rounds last year has been regrettably revived for the second successive year. So Michael Jackson was wrong; it does matter if you're black or white.

A more staggering problem about the Oscars, however, is the perpetuating, explicit institutional bias against female directors, screenwriters and actors. To put things into perspective, only four female directors – Lina Wertmüller (1976), Jane Campion (1993), Sofia Coppola (2003) and Kathryn Bigelow (2010) – were nominated for the best director category in the entire 88 years of Oscars history. What about the grave injustice to the women who were systematically discriminated? What about Sarah Gavron ('Suffragette'), Amy Schumer ('Trainwreck') and the most egregious snub of the decade, 'Selma's Ava DuVernay, who ended up in the rejection bin? The academy is only addressing the issue now, attempting to double the number of women and diverse members by 2020.

Female directors are just not celebrated the same way. So are actresses who are trying to break away from a macho culture which routinely typecasts women as dutiful wives, psychotic ex-girlfriends, feminazis, or sexy vixens that are customised to fit a certain sexual daydream. The media can be highly hypocritical: When a woman cries on-screen, she's seen as vulnerable, a turn-off. When a man chokes up, he's just embracing his full spectrum of emotions. When heroines draw power from their wit and action instead of their sexuality, they're perceived as refreshing 'rebels' that'll bump up ticket sales, rather than empowered leaders – because it's 'invigorating' to see Hollywood luminaries like Jennifer Lawrence, Jessica Chastain and Charlize Theron dressed in male qualities.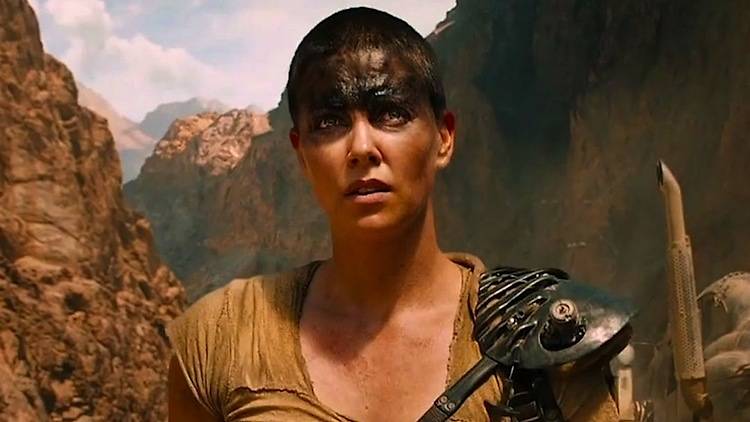 Charlize Theron as Imperator Furiosa in 'Mad Max: Fury Road'
But every Katniss Everdeen, Imperator Furiosa, Yu Shu Lien, Sofia, Lisbeth Salander, Thelma and Louise, Ellen Ripley and Rey matters because these Bechdel-busting heroines revolt against retrograde ideas about how women should be. We need to stop seeing them as ambassadors of a feminist propaganda, but actual warriors who are capable of holding their own. We need film characters like them – flawed, intrepid, confident, assertive, solitary, insecure, badass, beautiful and not always just 'strong' – precisely because they're real and not projections of a male writer's fantasy or masculine ego. This is not to say that we should pry apart every female protagonist and scrutinise with scepticism if they meet our vast ideals, but the only way to eradicate blanket underrepresentation of women is to showcase a wealth of complex female characters that don't fall into a claustrophobic box of dusty stereotypes.
'We need to stop seeing them as ambassadors of a feminist propaganda, but actual warriors who are capable of holding their own'
Granted, more female-centric films have gained traction in 2015/2016, drawing the huge audience it so richly deserved. Brie Larson's shrewd performance as the kidnapped 'Ma' in Emma Donoghue's critically lauded captivity novel 'Room' summons a ferocious devotion to motherhood; the undermined suffrage movement in the historical drama 'Suffragette' still peddles a contemporary voice, calling for equal pay, better working conditions and custodial rights; 'Carol' is practically a soul-stirrer, tackling the universal jitters of love in a homophobic society, with Cate Blanchett as the firebrand of feminism in the '50s. These bold revisions of traditional female archetypes are, admittedly, significant triumphs to widening women representation in films, but we're still very far from narrowing the dismal gender gap.

Underrepresentation of women in Malaysian cinema
Ask anyone to name more than three Malaysian female directors and they'll start stammering after only two, typically the late Yasmin Ahmad and Datin Paduka Shuhaimi Baba. The local filmmaking industry – though we're showing a greater appreciation for the indie scene fronted by the likes of Tan Chui Mui, Nadira Ilana, Lee Yve Vonn, etc – is still overwhelmingly male (the top five highest grossing films in Malaysia* are all directed by men: 'Polis Evo', 'The Journey', 'KL Gangster', the highly controversial 'Ombak Rindu' and 'Hantu Bonceng').

Yasmin Ahmad
I don't think the intention was to discriminate,' explains Kakiseni president and founder of Ikal Mayang Low Ngai Yuen. 'I think it all stemmed from ignorance, which translated into biases, and then discrimination. Scripts did not start out wanting to make women's contribution limited and stereotyped but writers – and many times it's shocking that even women writers – aren't researching enough. There are not enough writers who are investing more if the pay cheques aren't allowing it.' The entrenched gender biasness in the field has made the industry incredibly hostile for women to choose their roles, but Ngai Yuen laments that men aren't doing any better either. 'Men's characters on film in Malaysia aren't that challenging too. We've been working on what producers think can sell for the longest time and it's definitely affecting the limited types of stories or characters' depth. Equal opportunities to choose from a small pool of unimaginative works? [Laughs] You bet! Look, actors can only demand when they're in demand. If we've established that men's roles are mundane and ordinary, what more a woman's?'
'The culture of being female has always taught us to second-guess ourselves, our intelligence and our abilities. Sometimes, the only thing that sets men and women apart really, is just confidence'
The pernicious gender bias in Malaysian cinema is far-reaching, and Sabahan filmmaker Nadira Ilana is concerned that the discrimination is not exclusive to just women, 'What about the LGBTs? All too often, women and LGBT characters are cast solely to be beaten, raped or murdered as cheap plot lines. I'm not saying you can't write these things into your story but the violence has to be acknowledged. It's not okay when a woman marries her rapist, when a film is named after a trans character who gets murdered within two minutes of pointless screen time, or when a teenager is made to marry her cousin just because he's an ustaz. Gender violence has become a norm for Malaysian entertainment. Censorship here is unfortunately strict, but not thoughtful, and as a result, we've become desensitised to gender violence in the real world.'

Films are presenting a narrow, one-dimensional analysis of the world because we've allowed them to do so. 'Patriarchy,' Nadira adds. 'And it's sometimes perpetuated by women themselves. There may be films or scenes that are outrageously sexist, and people will say "But a woman directed or acted in it and they were fine" or "She thought it was funny". Women watch films made by men and we grow up in a world where men make decisions for us or can pressure us to make decisions that we don't want to.'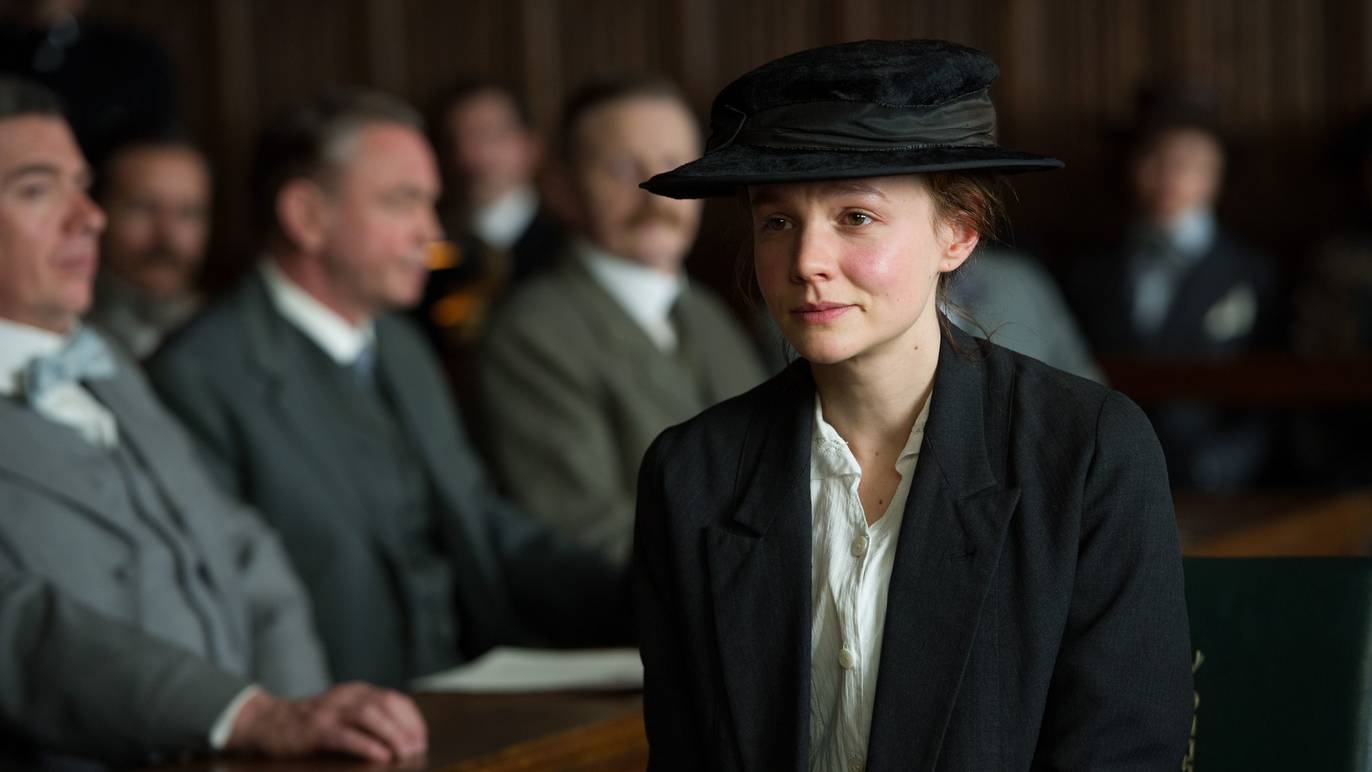 Carey Mulligan in 'Suffragette'

Female roles and the future
Film production houses may not have an outward motivation to discriminate, but to wilfully disregard is to tacitly condone. Eliminating gender bias – that female-directed films are less commercial; that women can't manage big budgets or large crews; that women don't want to take on action films – is not just a women-only crusade. 'There needs to be an elephantine amount of exposure, from how a woman considers her choices, her aspirations, her dreams, her voices, etc. We need to see more women represented everywhere. We need men to watch women and not think sex but rather, to study her like a character. We need more women to step up and tell their stories instead of waiting for it to happen for them,' Ngai Yuen suggests. Nadira on the other hand asserts that self-belief is equally paramount, 'The culture of being female has always taught us to second-guess ourselves, our intelligence and our abilities… Sometimes, the only thing that sets men and women apart really, is just confidence.'

Change is afoot, albeit at a glacial pace. In order for women, and even people of colour and the minorities, to gain a foothold in a bigoted film industry, film schools, award shows, festivals, directors, producers, actors and critics will need to self-examine to expunge the subconscious biasness, and acknowledge talent based on merit, not genitalia. Hasn't Mulan taught us enough?
*At the time of publish, 'Ola Bola' (directed by Chiu Keng Guan) is now the third highest grossing film in Malaysia, with 'Polis Evo' and 'The Journey' claiming first and second respectively.
Five female-fronted films you should watch