Battle of the banana breakfast muffins
Which muffin rose to the occasion and came out on top? We find out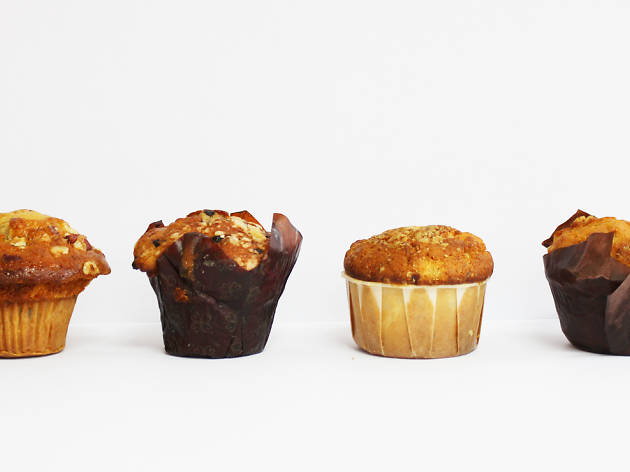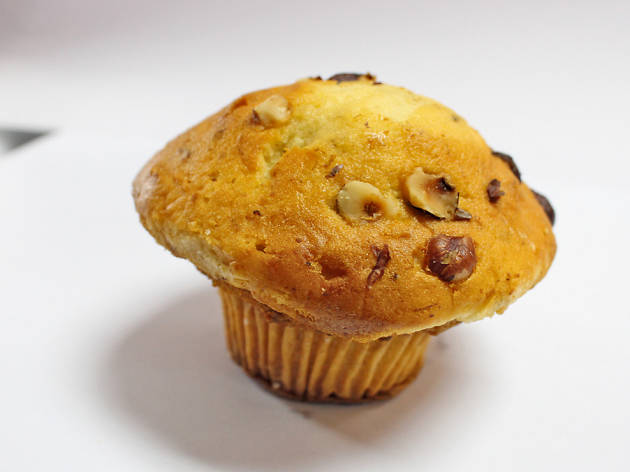 O'Briens Banana Hazelnut Muffin, RM5.80
Packaging: O'Briens sticks to tradition with the usual scallop-edged cupcake liners.
Muffin top: Very impressive. The Portobello-like muffin top is lavishly accented with chunks of hazelnuts.
Flavour: Overall, there is a noticeable banana taste. Upon further investigation, we find the hazelnuts are only limited to the muffin top. Disappointment ensues.
Texture: The muffin tastes almost like a dry butter cake, leaving our throats parched.
Verdict: O'Briens fares better with their sandwiches.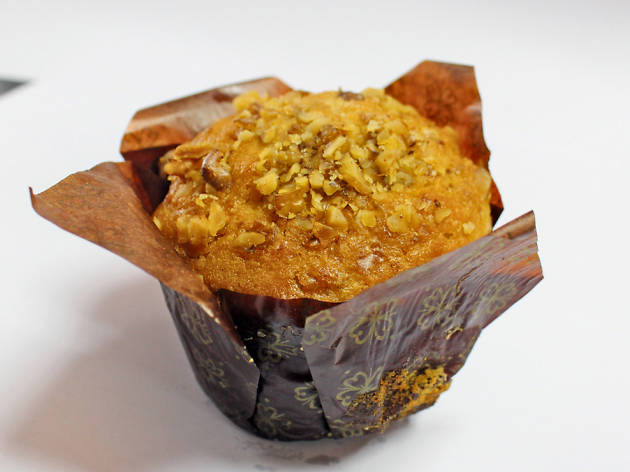 San Francisco Coffee (SFC) Banana Walnut Muffin, RM5.90
Packaging: Encased in an easy-to-peel dark brown muffin wrap, minimal effort is involved.
Muffin top: Unsatisfactory. The top rises to a meagre mound with a sprinkling of chopped walnuts.
Flavour: Extra points for copious amounts of banana bits and crunchy walnuts, but to our utmost horror, this muffin is cold.
Texture: Works for the first few bites, but the bready muffin is not as moist as we would have liked.
Verdict: Generous with ingredients, this muffin shows some promise. But let's face it, cold muffins give a bad start to the day.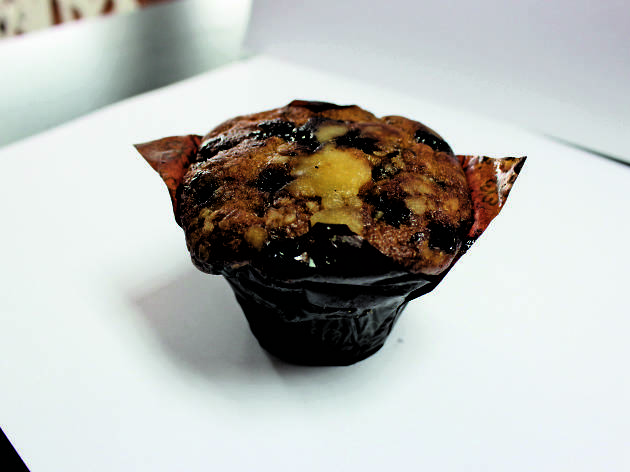 Starbucks Banana Chocolate Chip Muffin, RM6.50
Packaging: Starbucks and SFC have the same idea when it comes to muffin wraps, but Starbuck's is noticeably greasy.
Muffin top: Non-existent. Muffin fills out the wrap nicely but the top is flat with spotty bits of melted chocolate chips.
Flavour: When the muffin is warmed up, the melted chocolate is delicious but powerful; too powerful till it overrode any taste of the banana.
Texture: The muffin is deliciously rich, thanks to the generous sprinkling and the ooey-gooey goodness of the chocolate chips.
Verdict: Starbucks nails the perfect texture for fat breakfast muffins.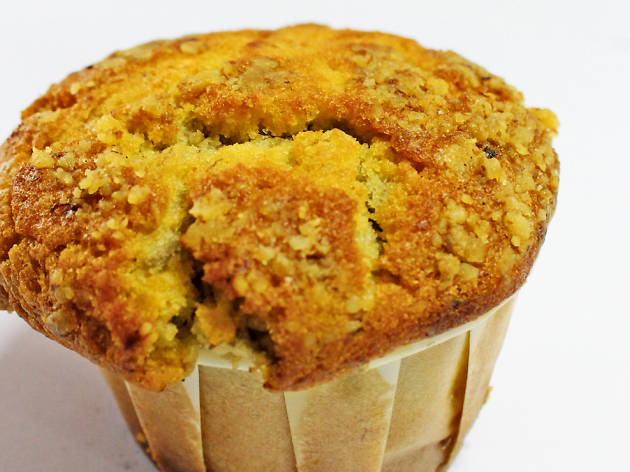 Coffee Bean & Tea Leaf Banana Muffin, RM6.50
Packaging: The white muffin case is made of high grade paper and holds its shape well. However, the unfolding process gets rather messy.
Muffin top: Competent. There is a slight overflow at the brim, and the top is studded with crushed nuts.
Flavour: With a strong banana flavour, this muffin is lauded for being less sweet than its counterparts.
Texture: The muffin crumbles easily. Too easily. We do not want muffin crumbs on our shirts during the morning meeting.
Verdict: A fat banana breakfast muffin should not be crumbly. Needs a strong cup of tea to wash it down.
And the winner is...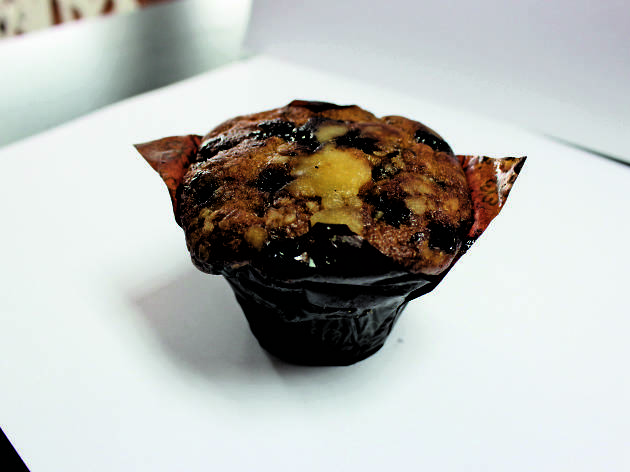 Starbucks Banana Chocolate Chip Muffin, RM6.50
Rich and warm with gooey chocolate chips. We don't want to say it's the chips, but yes, it's the chips. We hereby suggest every breakfast muffin include melted chocolate chips.