Interview with mixologist Rick Joore
Rick Joore is the mixologist and manager of Strato and Claret Wine Bar at Troika Sky Dining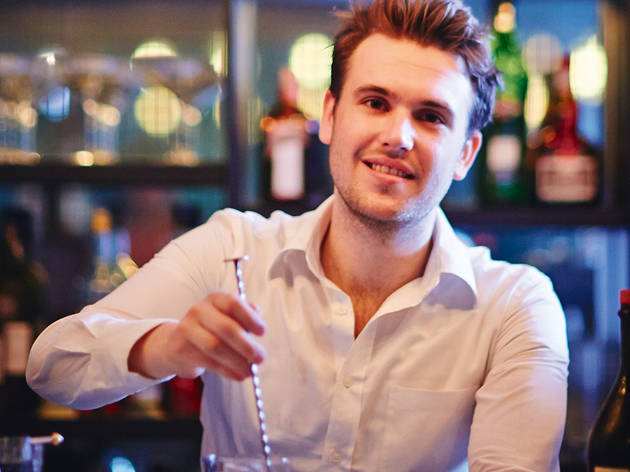 How did you become a bartender?
When I was 14 years old I started working in the kitchen because I wasn't allowed to pour alcohol until I was 16. Then I went to a hotel school and studied executive entrepreneurship. Working behind the bar has always been my passion and I don't want to work in an office. I also entered many bartending competitions and I can't imagine myself not doing F&B.

What's the best thing about bartending?
Free drinks. [Laughs] I love meeting new people and now I know so many people in KL. Every night at work feels like a night out. It can get very busy sometimes but in the end the satisfaction comes from the people when they leave the place happy.

What's the most common cocktail people ask for?
Mojito, because they like it and it's familiar. Sometimes we'll suggest something else that they might like because I don't think you want to come to a bar to have the same drink that you can have at another bar, right?

What unusual ingredients have you experimented with in your cocktails
Sometimes we do crazy things like popcorn infusion and once we also tried using kerisik [an ingredient in making rendang]. For the new restaurant in Troika, we are going to do more crazy and flavourful things. I still have one mission in life, which is to make a good cocktail with peanut butter, but I haven't accomplished it yet. It's the most difficult thing ever.

What inspires you when you're making up a new cocktail?
Everything around me, the place I'm in, the things I see, local ingredients and people I meet.

What's your favourite cocktail?
At the moment it's the Boulevardier. I feel that every drink depends on the moment and the mood of the day.
The venues
Claret is easily one of our favourite new bars this year so far. The bar is strikingly beautiful, resembling a high-end New York loft...
Read more