Now open: Cafés and restaurants in Kota Damansara
The Kota Damansara food trail is on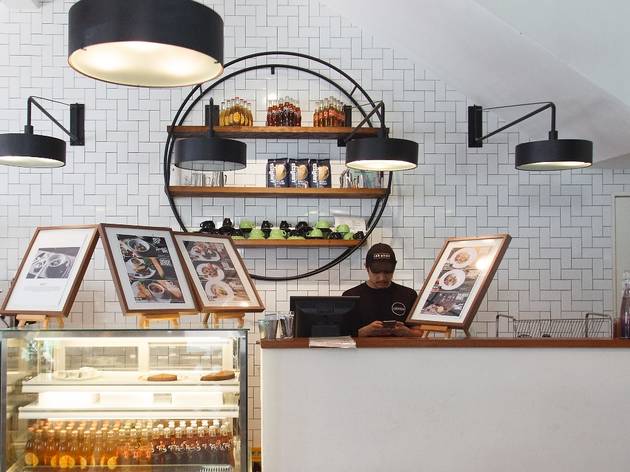 Start off in the deep woods of Kota Damansara that is Rimba & Rusa, a new (ad)venture by the Wondermilk group so expect pastels, tiny plants and other insta-worthy qualities. But yes, you are here for food and if you need your fix of poached eggs, the Sir Benedict uses brown butter hollandaise, beef bacon and sources their sourdough bread from BreadTies. Finish up with an onde-onde cupcake – pandan cupcake with coconut filling, topped with gula Melaka salted caramel, roasted coconut and Italian meringue. The café serves up a weekend special dish too; the Nasi Rimba served with daging dendeng and other interesting sides.
Restaurants, Sandwich shop
Crack Pork is one of those places that instinctively understand that less is more. Not only is the space tiny, the short menu is also focused on what they do best – pork. Pork specialists Siew Ching and Juan Lyn roast their siu yuk and porchetta in-house, along with the production of Garam Haram (bacon-laced salt the duo started off with). For siu yuk fans, there is the Peking Pork (also known as the Siuyuk Mantao), a Peking duck-inspired dish with roast pork and man tao. There's also the porchetta sandwich, where baguettes are paired with salsa verde, rocket, sweet pimento peppers and chopped porchetta. For dessert, go with the salted caramel bacon tart.
Located next to Ahmad & Co is Rakshee for your bakso fix amid stylish surroundings. All decked out in black steel, gleaming white tiles, touches of green and dangling lamps, Rakshee is a venture by young entrepreneurs to spread the love for bouncy Indonesian meatballs (sourced from Penang) through incorporating it in linguine, sliders, and in the way we like it best – mini bowls of noodles priced at RM1.90 each. After you've placed your orders at the counter, you'll be given a gadget that will buzz once your food is ready. Sip on a bottle of Teh Botol jasmine tea while you wait.