Ramadhan bazaars: Taman Tasik Permaisuri
What to get from the Taman Tasik Permaisuri Ramadhan bazaar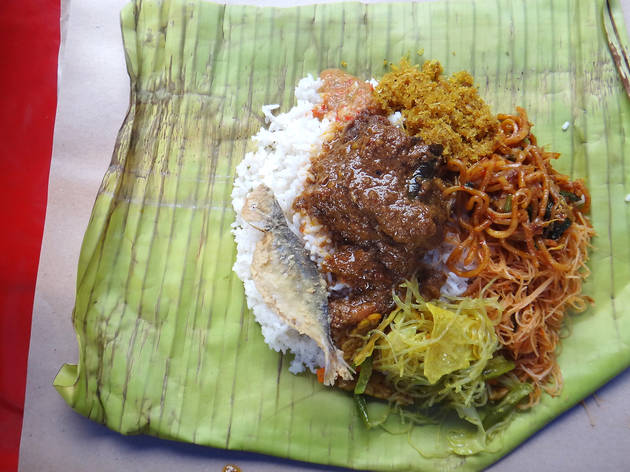 1/6
Nasi Ambang
Can't decide between rice and noodles? This Javanese-Malay dish comprises white rice with a side helping of fried noodles, vegetables, sambal, serunding kelapa, salted fish and chicken. You can choose to have it with rendang ayam, ayam masak kicap or ayam golek. It's sweet, spicy and obviously very filling.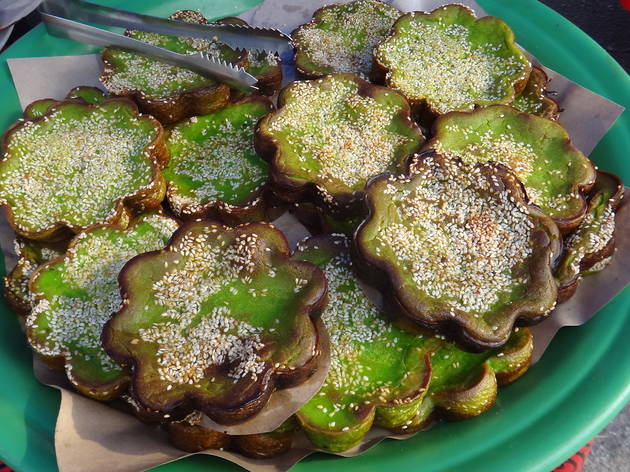 2/6
Kuih bakar
Our favourite stall of the stretch. The pièce de résistance is most definitely the kuih bakar, a pretty green pudding perfumed with pandan and charred at the edges for a bitter rock-and-roll edge.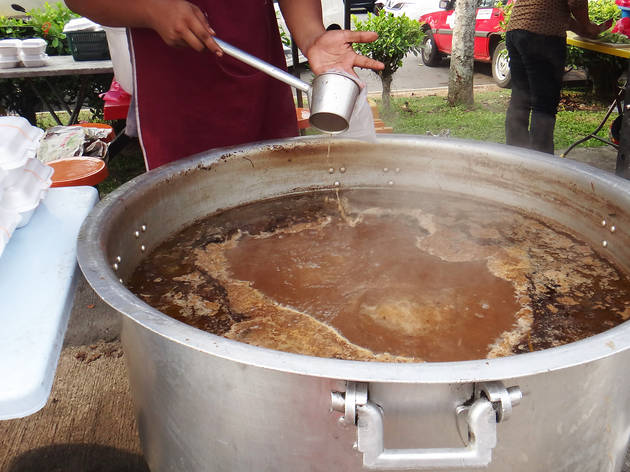 3/6
Sup Meletup
If the yellow sign that reads 'Sup Meletup' doesn't grab you, note the stall proprietor stirring a giant pot of suspiciously grey-brown liquid. If you can get past the colour, the soup itself is bountiful of surprisingly herbal flavours. The cubed beef is packed in separate bags, so just tumble it into the soup at home.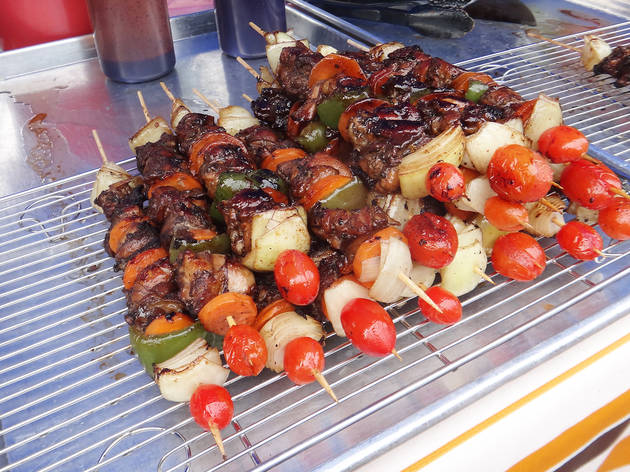 4/6
Beef or chicken skewers
Like shish kebabs, chicken or beef skewers are doused with black pepper and paired with cherry tomatoes, carrots, onions and green peppers.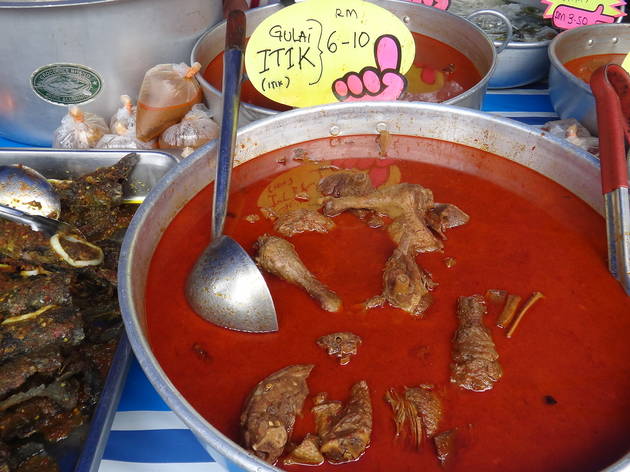 5/6
Gulai itik
We were looking for the famous itik panggang but unfortunately the stall wasn't there on our visit. To satisfy our duck craving, we opted for this gulai itik and were not let down by its rich, spicy curry.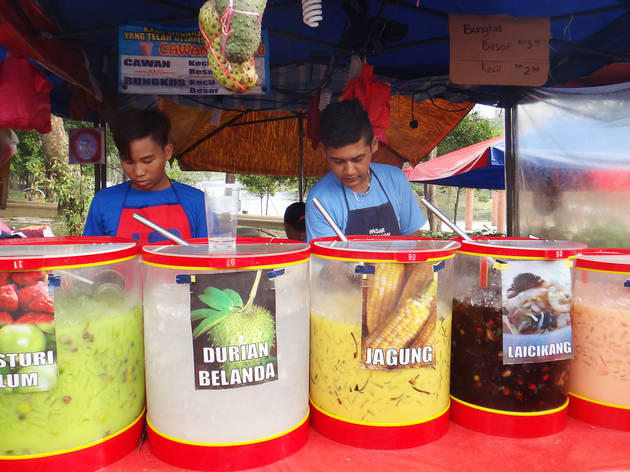 6/6
Durian belanda drink
After a day of fasting, this cold, sweet soursop juice is just what you deserve.
Situated along the outdoor carpark facility of Taman Tasik Permaisuri in Cheras, this bazaar is a long one. And one of the best ones in KL, we reckon. Kelantanese kuih, nasi kukus ayam dara and ayam panggang are some of the things you'll see on repeat as you walk through, along with the token burger bakar and roti John. Don't miss these if you visit.