Ramadhan bazaars: USJ 4
What to get from the USJ 4 Ramadhan bazaar
Not too big or too small, the USJ 4 Ramadhan bazaar has just the right amount of vendors so you won't feel overwhelmed. Plus, the bazaar greets you with the smell of ikan bakar. If you're looking for lauk to go along with rice, you'll find plenty here as well as nasi biryani stalls. Our favourites include Uncle Jilli's jacket potatoes, the agar-agar stall and putu bambu. Find the bazaar along Jalan USJ 4/5.
RECOMMENDED: Ramadhan bazaar food guide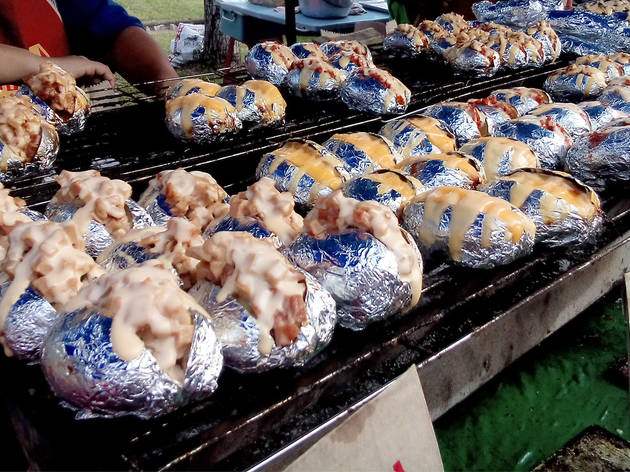 Uncle Jilli's Jacket Potato
There are plenty of choices here: chicken, beef, mushroom, plain cheese, sausages, a combination of two of those and even sweet potato. Whichever you end up choosing, you'll find that there's little wrong with soft, peeling potato at the break of dusk. If you're bringing these spuds home, heat them up for about ten seconds in the microwave before eating as cold potatoes are not as appetising.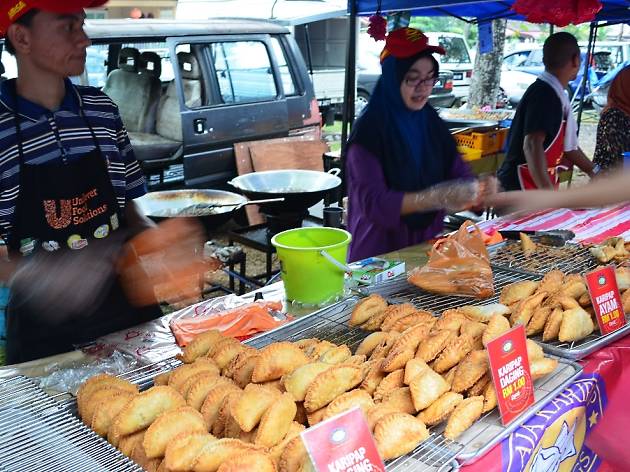 Raja Karipap Antarabangsa
Raja Karipap reigns over the kingdom that is fried food with not just karipap but samosa and popiah as well. The stall is good if you like variety and plan on buying for a big crowd. The curry puffs are a bit on the sweet side (a good thing if you like your curry puffs sweet than spicy).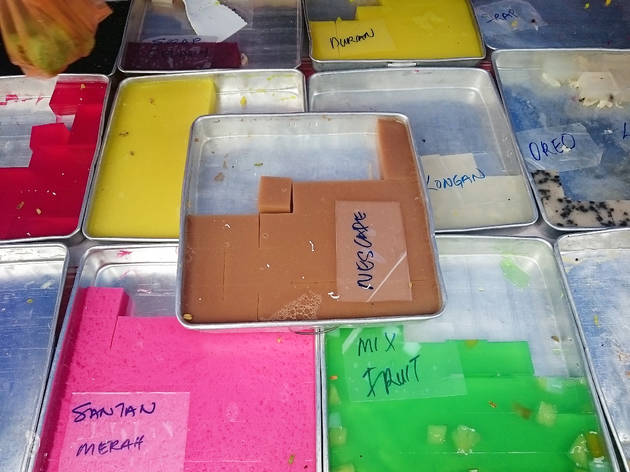 Agar-agar
Ramadhan is also the time of the colourful agar-agar (go away raindrop cake, you're irrelevant). This particular stall translates classic Malaysian drinks to its jelly counterpart well: there's bandung cincau, Nescafe, teh tarik, cendol, milk with Milo cubes, Milo and a whole lot more. The jellies here are five for RM2 but if you bring your own container, they'll add on one more free of charge.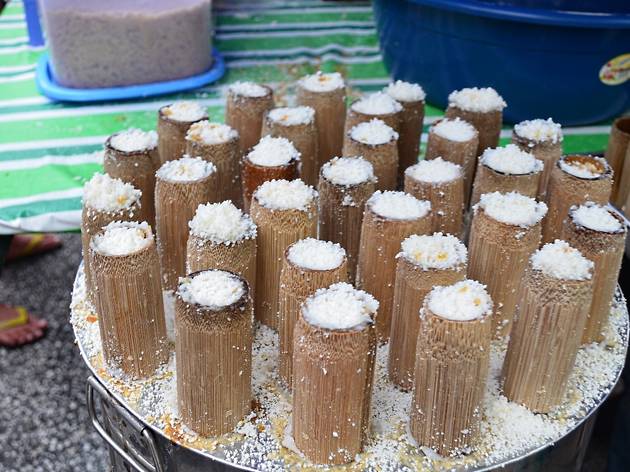 Putu bambu
There's always a small crowd gathering in front of the putu bambu stall. Some are longtime fans of the kuih while others watch the making of it in earnest. Rice flour, pandan and palm sugar are mixed together in bamboo tubes and steamed – the last stage in particular is quite a sight. If you want the putu in a different form, there is also a stall nearby that sells putu piring, a flat variety of the putu family.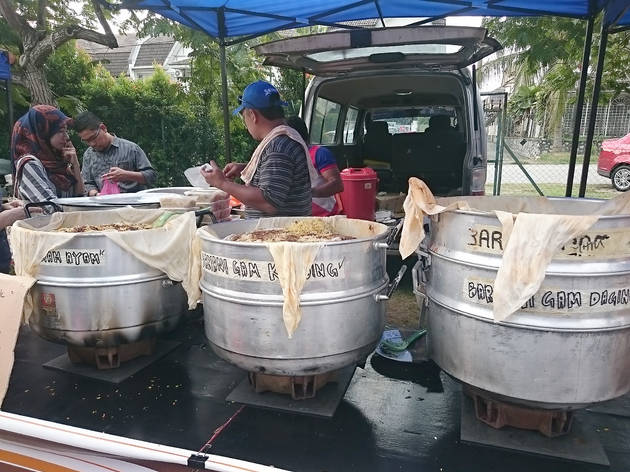 Nasi briyani
There are loads of nasi briyani stalls at the USJ 4 bazaar and you won't go wrong with most of them. If you're not sure which to get, we say (always) go for lamb.
See more Ramadhan bazaars
They only come once a year, so feast on roti John, murtabak and more street food at some of KL's best Ramadhan bazaars.
Read more