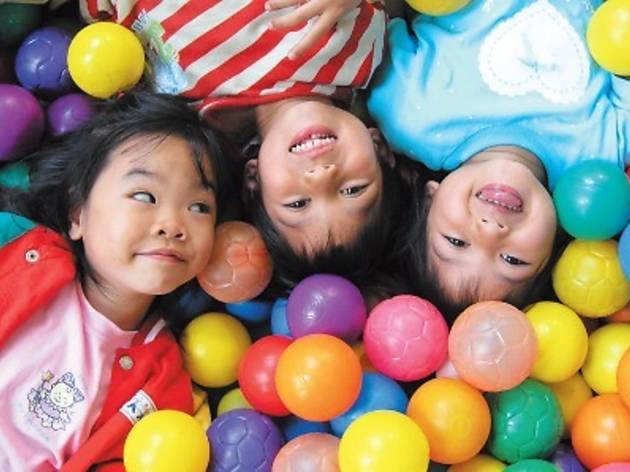 Elysyle Spa has a designer look and feel. You step out of the lift into a circular lounge area dominated by a central water feature made out of hanging metal chains from which water trickles down slowly. It's unusually edgy but combined with the spa's clean geometric lines and liberal use of natural wood and stones, there is a zen-like simplicity to it. Another thing I liked about Elysyle was that my room's shower/bath came equipped with a full range of personal care products including facial cleanser, moisturiser, hair gel and contact lens solution, all of which are noticeably absent in most spas.

My three-hour treatment started with a mini foot spa (clean, scrub and a light massage) before proceeding to Elysyle's signature stone spa (RM78). A Japanese concept, you basically lie on a heated bed of natural rocks in a sauna-like room. With vapour circulating in the room, the environment is more comfortable than a dry sauna – just that it takes some time getting used to the heat before you can lie flat on the bed. The beds are also lined with Tourmaline gems and together with the stones they are said to emanate energy which can alleviate back pain, boost immune system and reduce stress, allergies, rheumatism and lethargy. While these are not immediately quantifiable benefits, I did feel that my 20-minute session has the same effect of a long restful nap, and I emerged rather energised and refreshed.

After a short cooling down period, I continued with a red wine body scrub (RM168/40min). The creamy wine scrub has a candied fruit and berry like sweetness from the smell of it. This is just one of the eight scrubs offered by the spa; the rest includes coffee, brown sugar, coconut and papaya.

A quick rain shower later, I went back to the massage table for my one-hour deep tissue massage (RM188/60min). My Balinese masseuse applied thumb pressure throughout my body to relieve those tensed muscles. Elysyle uses organic essential oils and they are mixed with either wheat germ or sesame seed base oil. The former, for its rich emollient texture, is good for stretch marks or dehydrated skin. Despite some painful moments, I was loose and deeply relaxed after my massage; so much so that I almost threw a tantrum when my masseuse woke me from my slumber at the end of the treatment.

One word of advice though: parking here is impossible. So call ahead and the spa will reserve a spot for you.
Venue name:
Elysyle Spa
Contact:
Address:
Lot 1-3, Penthouse, Wisma Elken, Batu 5, Jalan Kelang Lama, 58000
Selangor