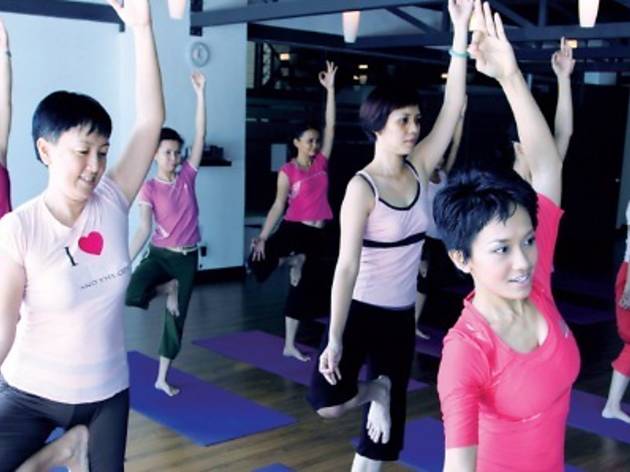 Time Out says
I blushed under the gaze of four pairs of eyes staring at me as their owners tried to discern the condition of my skin; this was to ensure that the products used were compatible with my skin type and would not cause an adverse reaction. Luckily, my skin is not sensitive, as the Brightening Rejuvenating Skincare Facial that I was going to go through is not suitable for those with sensitive skin.

Eve Spa in Solaris uses only Thalgo products, whose ingredients include marine algae and other rich sea sources. This clearly influenced the decor of the spa, with blue, green and aquamarine designs throughout the spa and deck chairs and sea shells added to give a beachy feel.

After removing my make-up, my therapist cleansed, steamed and cleared my skin before beginning the brightening process with the Exfoliating Lotion, followed by the Unizone® Colour Corrector, which was applied to areas on my face which had pigmentation, and left for awhile to be thoroughly absorbed.

Then five pieces of Filmogel, a polysaccharide film with Provitamin C is layered onto my skin before it is dissolved in Clearing Fluid giving it a mask like consistency. This is left on for a few minutes and is followed by a five minute massage with the Melt-in Smoothing Brightening Cream. The Revealing Mask is then applied for 15 minutes. The treatment ends with the Smoothing Brightening Fluid which boosts collagen giving skin more suppleness. The whole treatment took just over one and a half hours.

After the treatment, my freckles were visibly lighter and pigmentation around my chin and my forehead was more even. My skin, though slightly red from the extraction and a little raw from the exfoliation felt soft and looked a whole lot younger.
RM298 (first timers will get a 50 per cent discount).
Details