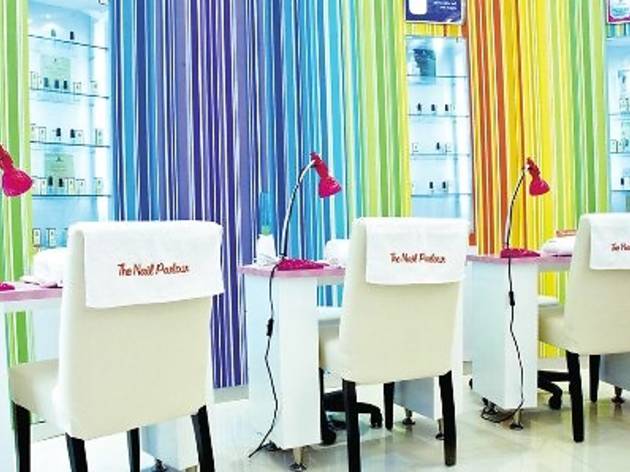 Will the innovation never cease? You can get 'facials' in so many places other than your face nowadays that the term is beginning to become redundant. The Nail Parlour's Jessana Spa Manicure and ZenSpa Heal Spa Pedicure are facials for your hands and feet, complicated, indulgent processes that will leave you wondering why there aren't people on hand to scrub your feet every day.
Both manicure and pedicure exclusively use Jessica products, by the woman who did Princess Di's nails and invented the French manicure. The manicure starts with a nail analysis, in which my nails are diagnosed as dry ('but the flexibility is okay') and the rest of the treatment adjusted to fit. I've never had so many different lotions and scrubs applied to my hands within a two-hour period. There's an almond oil and pulverized almond exfoliant for my dry cuticles, whip conditioning cuticle souffle; and collagen-infused scrub - among others. The high point of the treatment is when my forearms and hands are slathered in three separate masks and oils, wrapped in cling film and placed in thermal mittens for ten minutes. I feel like a lobster.
The same is done to my feet, with a preliminary foot bath, then a lick of gel and vigorous salt polish, calf massage and the cling film act. At one point I am sitting with hands and feet ensconced in lotions, cling film and heat mittens/booties and let me say that you'd never think being rendered immobile could be so relaxing. After these preliminaries, putting the colour on my finger and toenails - what I'd previously considered the point of mani-pedi's - seemed almost secondary. Like a pleasant add-on to - okay I'm going to say it - facials for my hands and feet. Emma Chong
For information on outlet locations, click here.
Venue name:
The Nail Parlour
Contact:
Address:
1 Utama Shopping Centre
1 Lebuh Bandar Utama
Petaling Jaya
47800

Opening hours:
Open daily, 10am-10pm
You may be interested in: