Station Aquarius at Aquaria KLCC
Aquaria KLCC unveils its newest attraction for little eco-warriors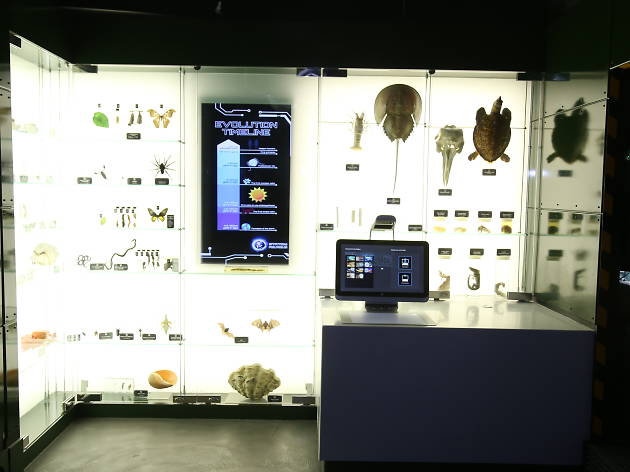 Fans of Aquaria KLCC can rejoice now that the latest addition to its marine discovery zone is open. Station Aquarius is a futuristic educational zone designed to make kids feel like scientists while they explore the theme of preserving ecological balance through four interactive labs. Here's what's in store for you and your Junior Aquarist.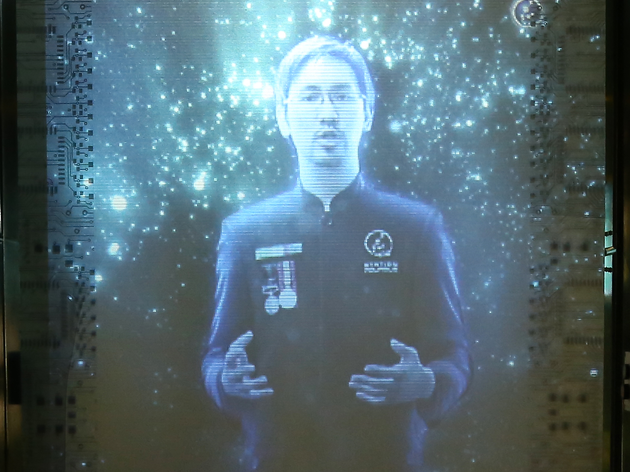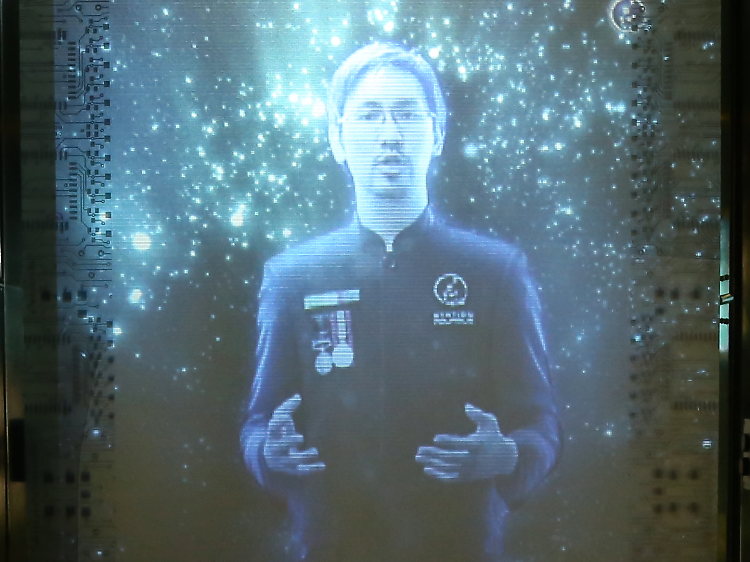 Meet the admiral
Upon entering Station Aquarius, kids will be greeted by the admiral – virtually. This space-suited display introduces kids to each lab. Throughout the journey, he also offers encouragement and advice to kids before they take on their next adventure, which we find kind of cute. What we also like is that each kid gets a white lab coat, clipboard and notebook so that they can get into the mindset of being an aquarist or a marine biologist.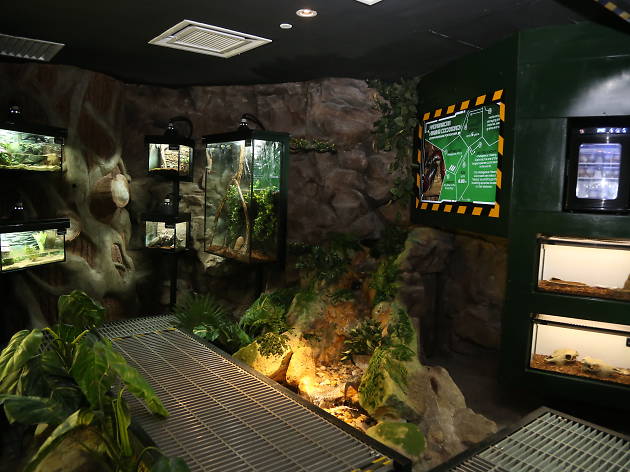 Genus Lab
As the troops charge on, kids will enter the first lab on the list: Genus Lab. On the left is a display of prehistoric marine animals where kids are taught the concept of evolution and the importance of preserving ecological balance. The lab also consists of live insect displays: malaysia's largest centipede, the giant rock salamander and the fire-bellied newt (to name a few). Two other activities that are included are the 'Hands on with the specimen' and 'Lifecycle of the frog'.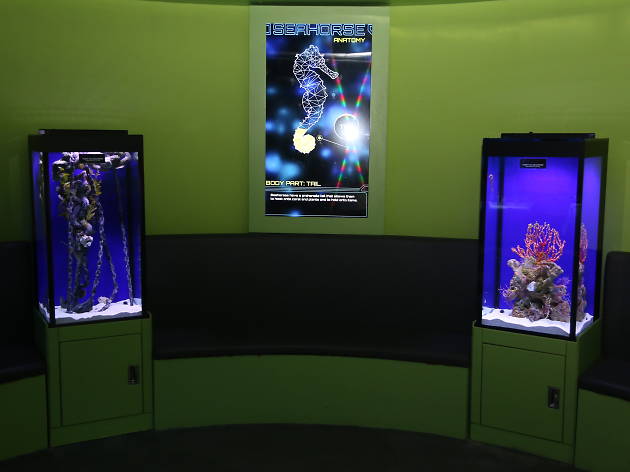 Seahorse Lab
Next, the kids are introduced to the Seahorse Lab where the lifecycle of seahorses can be observed using child-friendly materials. A few tanks containing different species of seahorses allow kids to observe the graceful animals and to learn about the importance of saving seahorses from the increasing threat of extinction.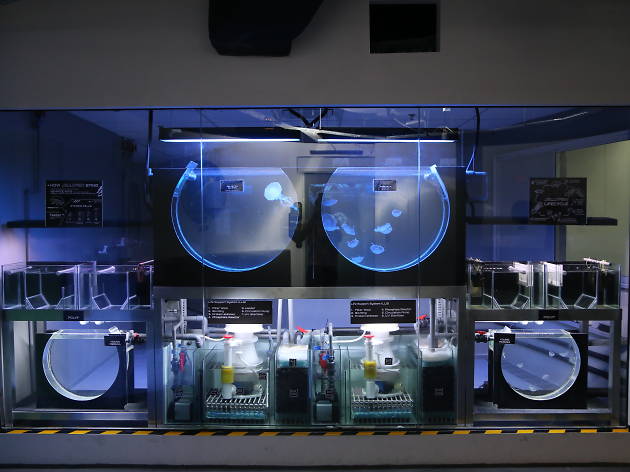 Jellyfish Lab
The idea of a lab of jellyfish may cause some to shiver, but understanding this powerful beast is important. At the Jellyfish Lab, kids are taught the idea of adaptation by learning how the jellyfish has evolved to fit a wide variety of environments. Kids will also learn about jellyfish anatomy and, from the lab's breeding tanks, the lifecycle of jellyfish.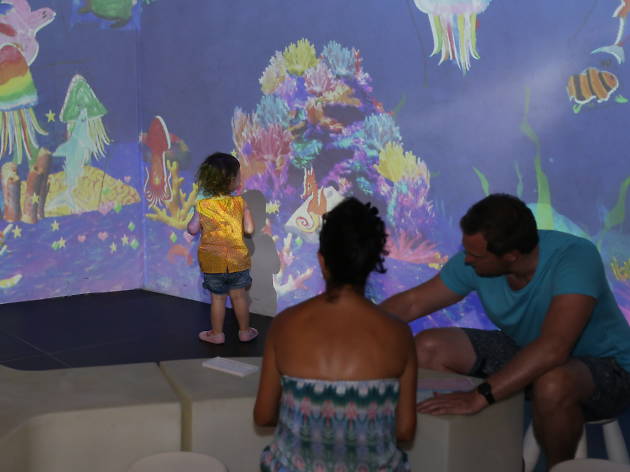 Moon Lab
Finally, the young aquarists will get a chance to release their own artistic marine creations into a virtual aquarium. Once a template is chosen, kids can colour or design it according to their fancy and then it will be put through a special scanner, which immediately flashes the designs onto a screen, bringing the fish 'to life.' The Moon Lab is also open to adults.