Heads up! We're working hard to be accurate – but these are unusual times, so please always check before heading out.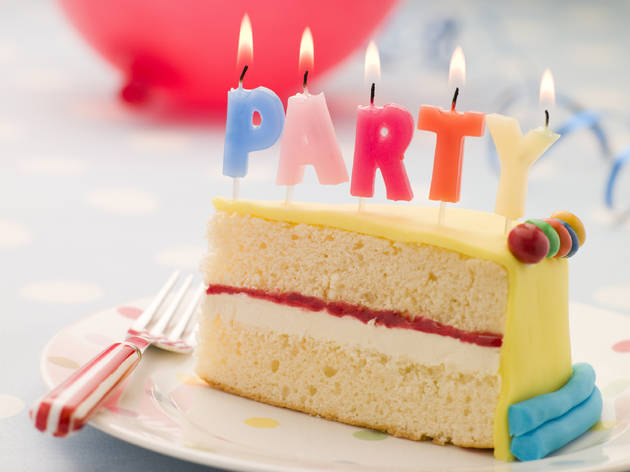 Best venues for kids' parties in KL
Stuck for ideas? Here are the top places to throw a fun birthday party for your kids – based on their interest
Kids' parties are big business: cakes are getting fancier, entertainment louder, and venues ever more colourfully decorated. And this is good news for parents. It's now easy to pull together a cracking party to impress even the fussiest of kids. Of course, if you'd prefer to leave it to the professionals (less cleaning up after all), check out our list of the best kids' party venues in KL.
Best for nature lovers
Get up close to the sharks at Aquaria KLCC with a birthday package complete with a sumptuous spread of halal food and drink. Included in the package is a birthday cake and, if you're lucky, Aquaria's divers or mascots might make an appearance. They can also arrange for personalised gifts and surprises for everyone. The Birthday Party Package is applicable only to children aged 12 years and below, and requires a minimum of 20 guests.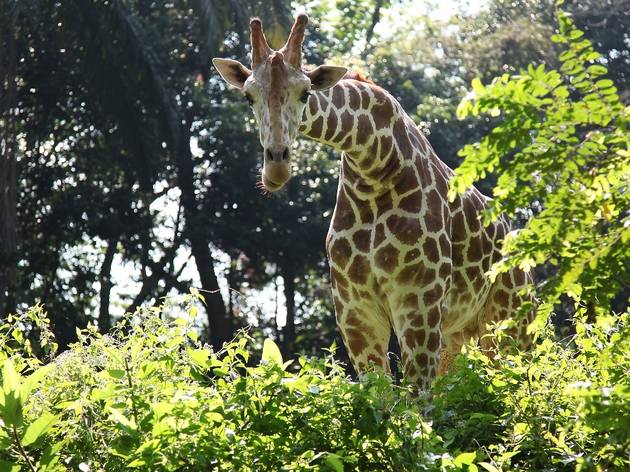 Zoos are one of the most interesting and educational venues for a birthday party and Zoo Negara offers an exciting option to hold a party, which includes several fun activities like games, tours and even a baking class to make Panda Cakes for the resident pandas. The zoo has just revised its party packages and it's more affordable than ever. You can get invitation cards, venue decoration, a party host, and food and drinks starting from just RM35 per child. For an extra RM100, parents can hire a Kancil Ranger who will take everyone on a guided tour of the zoo. Two weeks advance booking is required and the price doesn't include a birthday cake.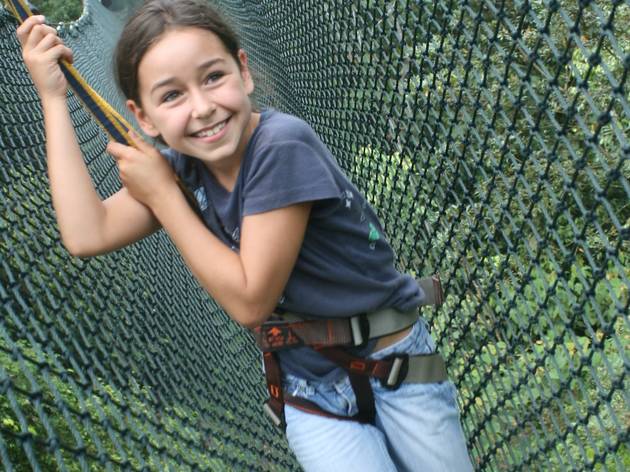 Kids love the rope bridges, tightropes and ziplines that make up the obstacle course here and create a great outdoor party venue. Constructed among the established meranti trees, the suspended circuits give kids a thrill without the worry of a fall - harnesses and ample netting keep things on the safe side of scary. For a minumum of 25 people (with tickets on any of the circuits purchased), the party package includes decorations, catering, and venue rental for RM400. Kids activities will take place on the Little Adventure Circuit.
Best for hungry minds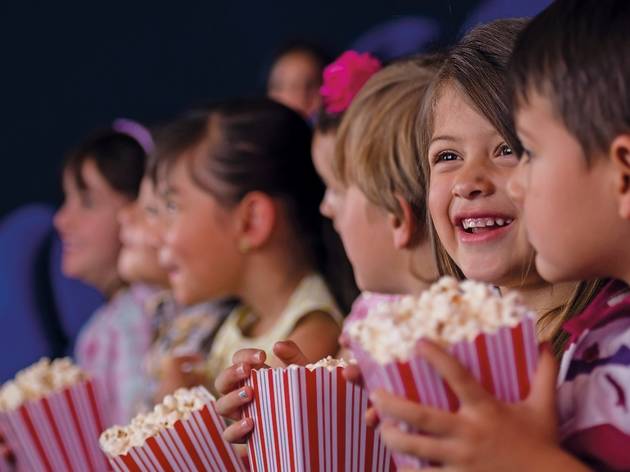 Kids love going to the cinema to experience their favourite animated feature or action movie with digital sound and a big screen. Organising a cinematic birthday treat is effortless and gives the opportunity for the birthday child to have an entire cinema to celebrate. Party favours can be based on the movie watched and popcorn is of course, a must-have. TGV Cinemas are located in major cities in the country and parents can rent a cinema with the price depending on seating capacity. You can choose to watch either a movie showing at the time or an older title as long as the film distributor still has it. Contact entertainmentsolutions@tgv.com.my for information on customisable party packages.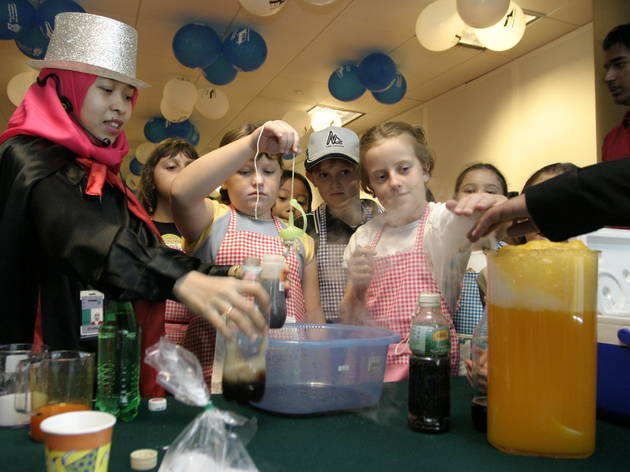 An interactive Science Discovery Centre, Petrosains presents science and technology in a fun and engaging way. Here, your little Einstein or mini Marie Curie can enjoy a science-themed party full of hands-on activities, rides, and tours. Cake and gifts for the birthday child are included. Remember that the centre operates on a time ticketing system and ticket collection should be made 30 minutes prior to the booked entry time.
For the coolest birthday parties in your kid's school, check out Science Werkz. A Mad Scientist will come to your home and proceed to create indoor fireworks (literally!), conjure slime and even make things levitate. Malaysia's leading fun science provider's list of party add ons include unique options such as outdoor rocket launches, laser light shows and even periscope construction.
Best for the young ones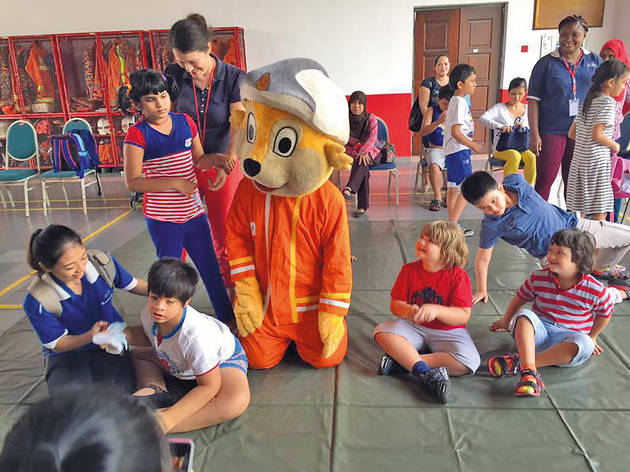 Your local fire station can host a very cool kids' birthday party, which doubles as a public awareness programme and incur no cost. Organised by the Fire and Rescue Department of Malaysia, all you have to do is get in touch with a specific station, bring your own cake and décor and make sure all food is halal. The two-hour programme begins with an information session to teach kids about fire safety followed by a display by the firemen on what they do when an emergency call comes in. The kids are then suited up and get to hop on board a fire truck. Most parties wrap up with fun and games and the kids are even shown how to handle a fire hose. The Hartamas, Keramat, Jelatek, TTDI, Putrajaya and Cyberjaya stations are popular choices. While most stations can accommodate up to 20 kids, larger ones like the Hang Tuah Fire Station are recommended for larger parties. While this public awareness programme is free, contributions are very welcome. To book a party, write to the station you're keen on and follow-up personally at the station.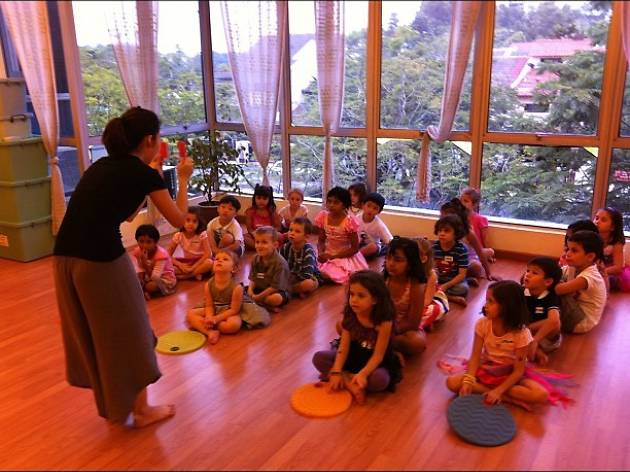 This family activity studio and café runs a big range of courses for both adults and children. They can also host themed birthday parties catered with nutritious party food. They have a large variety of themed birthday parties such as 'Fear Factor', 'Fairytale Princess' and 'Superhero'. There are two packages, both for a minumum of 15 children - a two-hour party with prices starting from RM50 per child and a two and a half hour party priced from RM58 per child. Parties for children over eight years old can be arranged.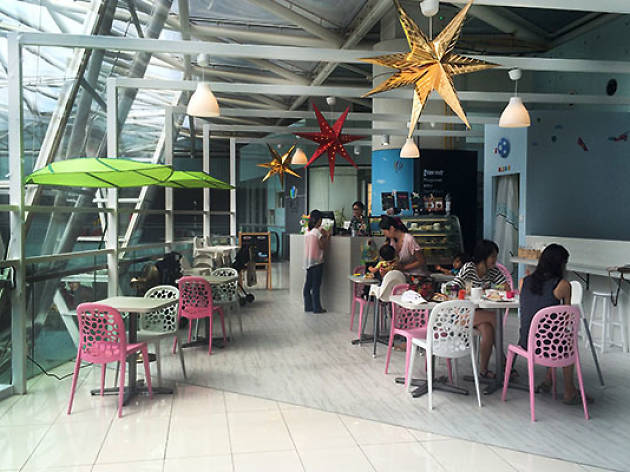 Throw an ice-cream party for your kids and they'll be easily appeased. But what if you're throwing a bash for a baby? Noriter has just the space and amenities to cater to infants and young tots below four years old. Bathed with natural sunlight, the café is decked out with a spacious playground with cushioned floors, and a baby room for changing nappies. Customise your parties here: Order food from the café and choose one of the packages (free Polaroid photo for the birthday kid and two hours of playground time, or free face painting and two hours of playground time). Otherwise, bring your own food and rent their space for two hours at only RM25 per person.