Putra Junior Club at Sunway Putra Mall
Sign your kids up for the Putra Junior Club and enjoy fantastic discounts, freebies and gifts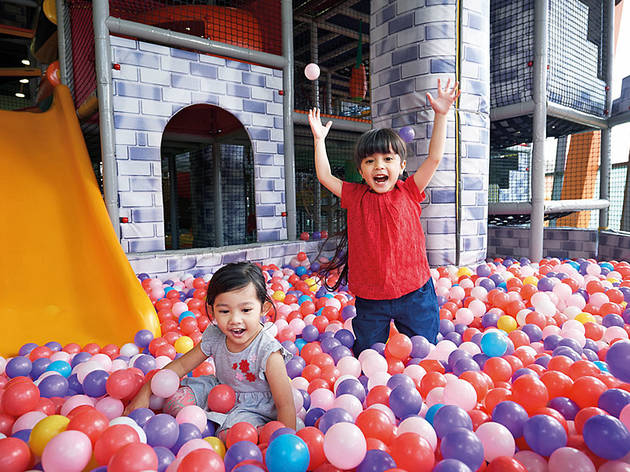 School holidays are a time for families to bond, catch up and indulge in fun activities together. There are times when going away on a trip just isn't feasible, so parents need to find interesting ways to keep the kids happy and occupied.
Sunway Putra Mall ticks all the right boxes for being a family-friendly shopping destination. It's well located in the city within walking distance of public transport and ample parking even on weekends! Inside, you can find all the best brands for kids (and also mum and dad!). There are excellent facilities that cater for families with young children as well, like strollers for rent and baby rooms. Plus, child safety is of utmost importance here, evident through the availability of services like the Child Safety Wristband and Emergency Contact Tattoo.
To make things even more fun, the mall has launched their brand-new membership club for kids aged four to 12. It's free to join and entitles members to special discounts, gifts and invitations to exciting events.


How to join
All you have to do is head to the concierge counter at Sunway Putra Mall with the kids and fill out a simple form. Present your child's MyKID card; parents, sign it; and your kid becomes a member of the Putra Junior Club! Upon registration, you'll receive a free Parenthood Playland ticket and a welcome kit with the membership card.
Once your kids are members, there are so many more fun freebies to be had including free cotton candy from 12noon-6pm on the weekends at Putra Junior Adventure. Plus, with the March school holidays just around the corner, there will be special school holiday activities and events happening from now till March 25.
Benefits of the Putra Junior Club
Members of the Putra Junior Club are entitled to exclusive deals and discounts, and remember that your kid has to present the card! Here are just some of the perks the kids can receive.
- Swensen's: Enjoy a 20 percent discount on a pre-ordered cake one week before their birthday; and a free scoop of ice cream worth RM9.90 when they order from the Kids Menu
- The Chicken Rice Shop: Get a free Little Chick Combo with a minimum purchase of RM50 and above on a single receipt
- DC Comics Super Heroes Café: Ten percent discount on à la carte orders
- Eat & Meet: For every two paying adults, two kids eat for free
- Sunway Putra Hotel: For every two paying adults, two kids eat for free at Coffee House and Gen Japanese Restaurant
- Juice Works: Buy one Lychee Cooler Junior and get one more free
- Focus Point: Only RM68 for a pair of Totti / Poney frames
More details are available on their website.


Putra Junior Adventure
Looking for a mall to bring the kids to during the upcoming school holidays? The Putra Junior Adventure will be held at Sunway Putra Mall from March 9-25 with plenty of kids' rides, activities and giveaways. There will be bumper cars, a ball pit playground, sand art and train rides all at very reasonable prices.
Head to Sunway Putra Mall during the school holidays and get great discounts, keep the kids happy, and be sure to sign them up for the Putra Junior Club! Other fun activities the family can participate include Fun Scape by Cobay (an arcade centre) and Code Factory (a realistic escape room game).
For more information on the Putra Junior Club, Putra Junior Adventure and all the great shopping and dining choices for the family, head to www.sunwayputramall.com.