The best board game cafés in KL
These board game cafés are a healthy distraction for students and a great way for families to while away an afternoon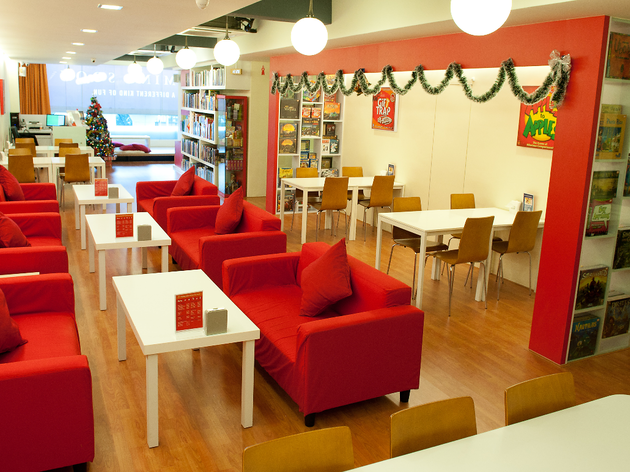 Proven to boost brainpower, board games are a healthy distraction for students and a great way for a family to spend an afternoon. Sammi Lim rolls the dice and throws down her best cards while scouting out KL's best board game cafés.
Things to do, Games and hobbies
It's easy to lose track of time at this cosy space stocked with over 200 games, which will leave you wondering what to play first. Get the cheery staff to break down the genres for you; some categories include family-friendly, historical, fantasy, war and mystery. Brownie points to the centre for also stocking Malaysian products such as 'The Lepak Game', a localised version of 'Cards Against Humanity'.
Play this 'Mysterium'; 'King of Tokyo'; 'Splendor'
Often overlooked despite its central location, Boardgame Depot occupies an upstairs shoplot facing the wet market in Lucky Garden, Bangsar. This haphazard but charming space sees shelves upon shelves of board games, but carries an even more impressive array of pre-loved books and comics. The owner, a passionate bibliophile, merged her son's board game café with her 23-year old bookstore. Both board games and books are available for sale or to rent. Chips and drinks are sold here if you want something to snack on.

Play this 'The Resistance','Catan' and 'Saboteur'
Don't be alarmed by the somewhat rowdy ambience here in the evenings. Chances are you'll be joining the ranks of shrieking gamers before too long. The enthusiastic team here is all too happy to make suggestions based on the size of your group and your interests, and walk you through the rules of each game. The cafe's enticing menu is all the more reason to stay longer – finger food such as nachos with dip and potato wedges make for convenient snacking. Bonus: Meeples runs weekly promotions like Students Day and Ladies Night.

Play this 'Catan', 'Dixit' and 'Saboteur'
See more Kids features