Caribou – 'Our Love' album review
Dan Snaith is back with some new kaleidoscopic love songs to rave about and to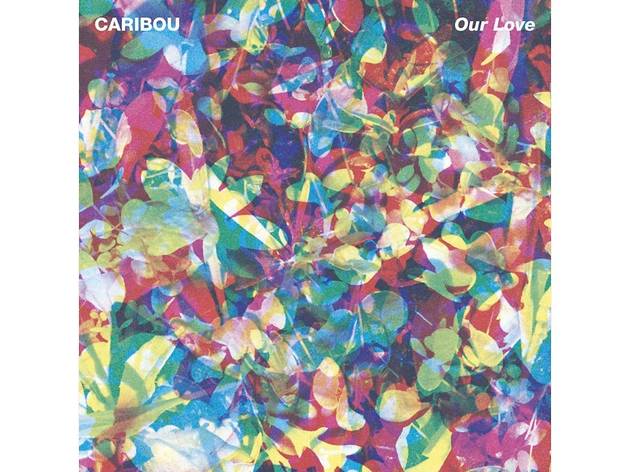 When you think of love songs, who comes to mind? Michael Bublé? Nina Simone?
Sam Smith
? Steve Wright and his painfully schmaltzy 'Sunday Love Songs' on BBC Radio 2? Whoever it is, they've probably never gone down the blissfully psychedelic route that Canadian producer and musician Caribou (aka Dan Snaith) uses to spill his heart on his sixth album, 'Our Love'. In fact, the love songs here are given such an incredible, endearing makeover that they could charm the puppy-fur coat off Cruella De Vil.
Electronica, hip hop, R&B, garage and tribal house are all in the mix, representing both Caribou's multi-coloured digi-pop and Snaith's dance-focused Daphni alias. But this isn't just computer love; the album glows with warmth during its deepest electronic explorations. Whispery synth epic 'Back Home' is simple, tender and beautiful, and there are even a few gentle dancefloor-fillers, including the sunny, muffled rave of recent single 'Can't Do Without You' and the shuffling 'Julia Brightly'. It all comprehensively sums up the woozy, lo-fi take on R&B beloved of so many current artists (Banks, Ryan Hemsworth and Jessy Lanza – who provides guest vocals – to name a few), but with a fresh, masterful touch that makes repeated listens a delightful necessity.
There's always been much to admire about Snaith – his lack of ego, his despair at what he labelled the 'EDM barfsplosion', his ability to lay down both a marathon DJ set and a killer melody, and pretty much his entire back catalogue. Now there's one more reason to admire this underrated maestro – he's made one of the most glorious and addictive albums of the year.