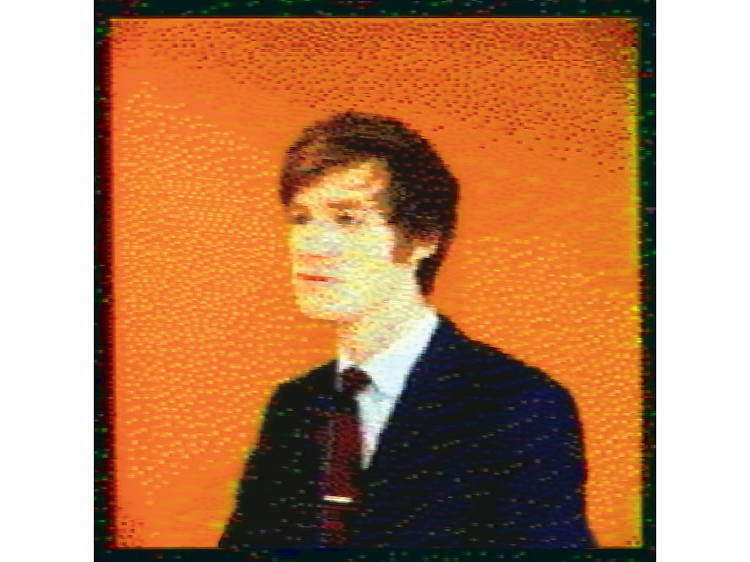 East India Youth – 'Culture of Volume'
Head to YouTube now and watch the video for 'Welcome to Austerity' by Southampton-based indie band Doyle & The Fourfathers. The young man in a paisley shirt strumming an acoustic guitar and singing teeth-grittingly awkward lyrics about George Osborne? That's William Doyle, and when he released this spectacular embarassment of a music video – a political statement that makes David Hasselhoff's 'Looking for Freedom' sound like Martin Luther King – he was less than two years away from putting out a synth album called 'Total Strife Forever' that would earn him a Mercury Prize nomination and comparisons to Brian Eno.
The transfiguration of breezy indie frontman Will Doyle into stony-faced electro-genius East India Youth is one of the great mysteries of our time. Out went Rickenbacker guitars and whimsy, in came banks of synths and philosophical musings about urban loneliness. Only now is it starting to become clear that Doyle's indie daze was part of the same quest for pop perfection that has now resulted in a second EIY album, 'Culture of Volume'.
So what has changed? Not Doyle's voice: the way it stretches and catches and wobbles still makes it sonic Marmite. There's the odd duff lyric too, and though a couple of tracks here are clearly influenced by '90s techno, they'll probably get genre purists scoffing.
That said, fans of classic '80s synthpop will be agog. 'Beaming White' channels Pet Shop Boys, the stately build of 'Manner of Words' is like first-album Human League, and there are even hints of Bowie in Berlin. Some of the best moments are instrumental, like the voiceless opening track or the sudden gear change when 'Turn Away' breaks out into a sparkling motorik surge.
Most importantly, Doyle's kept the abundant, earworming melodies that made his first album a hit. Whether or not he's back on the Mercury shortlist this year, let's hope he sticks with the keyboards this time – and stays out of politics for good.