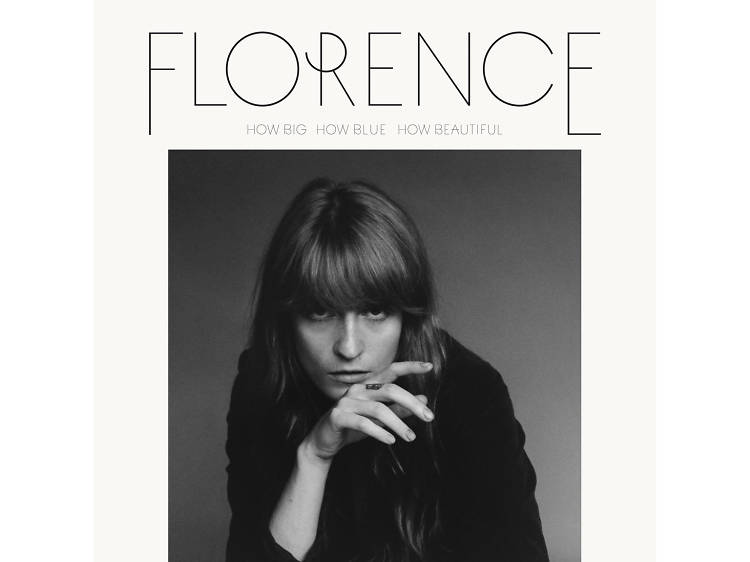 Florence + The Machine – 'How Big, How Blue, How Beautiful'
If you're still on the fence about Florence, I'm here to gently nudge you off it. We're at album three. By now, we know all the keywords and clichés used around Florence Welch: kooky, loud, bohemian, baroque. What we rarely hear is the word 'songwriter', and that's a monumental diss.
Her first release was 'Lungs' – good, but inconsistent, in that particular way debut albums can be. Her last was 2010's 'Ceremonials' – also good, but so overblown it sounded like four simultaneous Olympic openings, all soundtracked by Hans Zimmer. It's taken three goes but to my mind, 'How Big' is her first really great album.
The trope around successful female artists is often to paint them as singular auteurs constantly shifting a paradigm, à la Kate Bush, Björk or FKA Twigs. With complete respect to Flo, I don't think she's that person. Some of the songs here recall the searing drive of Fleetwood Mac, others evoke Led Zeppelin. There are moments that even sound a bit Radio 2.
Yet at a time when rock is mostly dying on its (dull, male) arse, Florence and her band have crafted an album with more hooks than a Cornish fishing town. Speaking of which, some Florence perennials still exist, not least the nautical references: opening track 'Ship to Wreck' for example, or 'Various Storms & Saints'. And then there's still that foghorn voice.
But the crucial difference here is that the bombast has been reined in just enough to let the songwriting shine. The hushed, 'Like a Prayer'-style opening of 'What Kind of Man?' gives way to stabbing guitars that excite like never before. Sparky, offbeat phrasing keeps songs like 'Third Eye' utterly riveting, and then there's the title track: a jaw-dropping centrepiece that begins like a serious ABBA song, before sliding with glacial grace into a long, pastoral brass arrangement that will probably see the greatest (legal) release of endorphins at festivals this year.
Still on the fence? I hope not. This is an overwhelmingly accomplished record that deserves your time.