Iggy Azalea – 'The New Classic' album review
Fulsomely titled it may be, but the Aussie MC's debut is worth getting Iggy with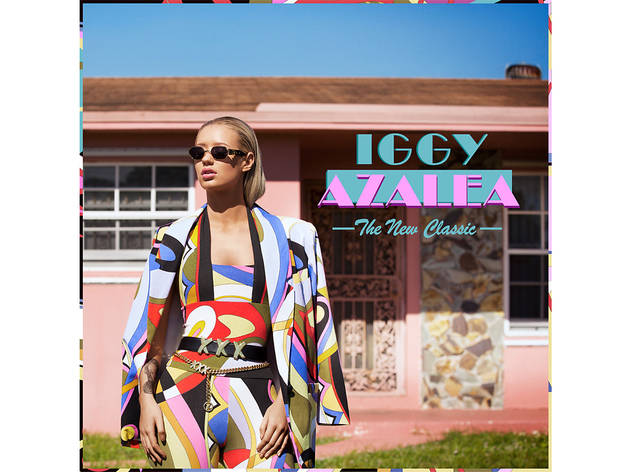 It's been nigh on a year since the foremost cultural export of Mullumbimby, a town in Australia, promised she was 'work, work, work, work, working on my shit'. The refrain (from Iggy Azalea's breakout hit 'Work') hints at how a rapper with such an apparent demographic handicap - white, female, Antipodean - has managed to earn props from rap royalty like Nas while racking up YouTube views. Whether New York or New South Wales, hip hop loves a hustler.
But has all that graft paid off on her major label debut? No doubt Azalea plays to her substantive strengths, penning tracks that rigidly comply to one of three categories: underdog triumphalism ('Impossible is Nothing',); girl power defiance ('Goddess', 'Fuck Love'); and boy-baiting drama ('New Bitch' and 'Black Widow' featuring Rita Ora).
More striking is her stylistic growth. Where mixtape Azalea crowded the beat, tripping over her (let's be honest) cartoonish accent, album Azalea has learned to let it breathe. With production this melodic, flitting from pathos-drenched strings to bouncy club synths, the newly composed sound of Azalea is sure to resonate around teenagers' bedrooms this summer.
It might not permeate beyond, though. 'The New Classic' knows its audience so well that it largely alienates those outside it. To grown-up ears, it sounds like a confection. This is a good album. But classic? For that, Iggy will still have to work harder.