Lykke Li – 'I Never Learn' album review
The Swedish star gets unhappy, turning from pop to crushing balladry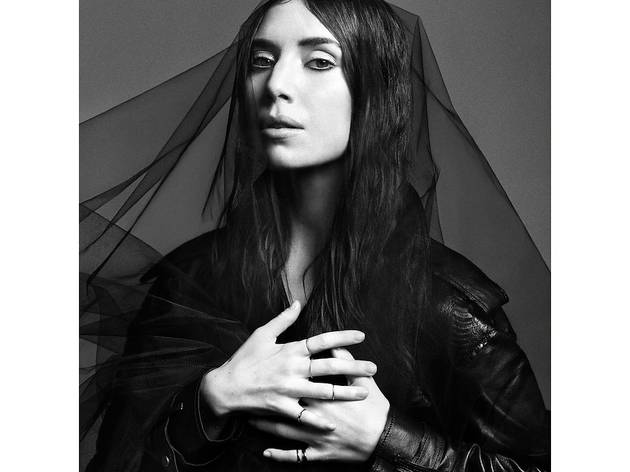 Into chest-clutching melancholia? Lykke Li's new album 'I Never Learn' has plenty. For dedicated tear-chasers there are enough standard tropes here to have you crying along on the kitchen floor. But for devotees of the Swedish singer's older material, Sad Lykke will take some getting used to.

Li has always danced with dark undertones, but now the poppy-playfulness of her last album 'Wounded Rhymes' is long gone. Much of 'I Never Learn' is crushingly sad, and feels dated by harking disappointingly at mid-noughties Feist. 'I Never Learn' and 'Just Like a Dream' would be wistful in isolation, but border on blandness in an age where bank ad backing tracks have claimed percussive crescendos and slurring vocals for themselves. 'Love Me Like I'm Not Made of Stone' departs from the safety of twinkly-piano chords, but the sparse guitar and raw vocals would sit better at an open-mic night. Midway through the record, Lykke even goes a little hairspray-rock with 'Gunshot': a deflated '80s stadium anthem complete with Bon Jovi hand-claps and a marching drum beat.

The latest single 'No Rest for the Wicked' is the clear standout track. It's a humble nod to the cinematic euphoria of fellow chiffon-lover Kate Bush, and has the catchy bridge and simple chorus of a real Lykke festival ballad. Team it with a field full of reeds and a starry night for maximum effect, and there's the Lykke we know and love. But (save for a Westlife-style cymbal crash on 'Never Love Again') there's little sense of hope on the album's other seven tracks.

Li doesn't want to be a pop darling anymore, but cringing overproduction has reduced an intended sense of earth-shattering heartbreak to a slurred self-pity. After two devastatingly brilliant records, her third is one we'll reluctantly have to file under 'average'.