Taylor Swift – '1989' album review
It's an all-out pop trip for album number five, but executed brilliantly by this increasingly savvy star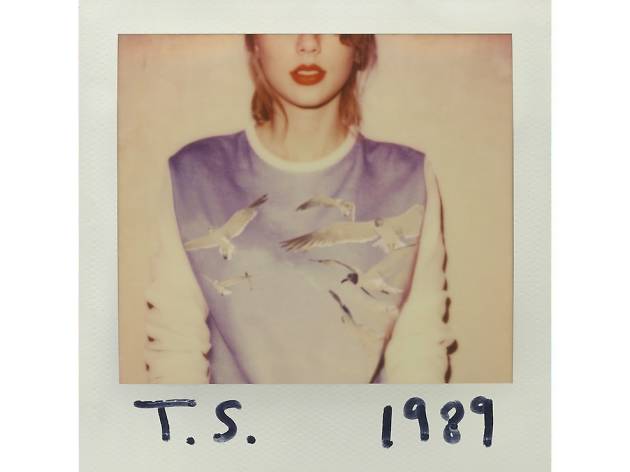 When Taylor Swift says this is her 'very first official pop album', she's kind of overstating the case. '1989' is less of a reinvention, more the sound of a winning formula being ruthlessly refined. Powered by its fizzy pop singles, 2012's 'Red' sold seven million copies and turned Taylor into a proper, one-name-only superstar. So for her follow-up, she's cut back on country almost completely and recruited A-list co-writers like OneRepublic's Ryan Tedder. Basically, it's less banjo, more beats.

Impossibly zippy lead single 'Shake It Off' is also misleading. The album's filled with more subdued tunes like recent teaser tracks 'Out of the Woods' and 'Welcome to New York', whose electro-tinged production nods to the 1980s, a decade that Swift actually lived in for just 19 days – her birth year provides the album's title. Everything is lipgloss-slick, but what really makes this album pop is the songwriting. These 13 tracks are packed with precision-tooled choruses and nifty hooks: 'Bad Blood' grabs hold with a cheerleader-style intro while the high-pitched vocal effect on 'All You Had to Do Was Stay' is silly but irresistible.

'1989' is more than just ear candy, though, as Swift continues to turn her tabloid-friendly romantic entanglements into intriguing lyrics. Now on her fifth album, she's getting more knowing. 'You look like my next mistake,' she tells one suitor, before warning him: 'Darling I'm a nightmare dressed like a daydream.' This savvy 24-year-old also knows how to grow up without frightening her younger fans. When she purrs 'his hands are in my hair, his clothes are in my room' on 'Wildest Dreams', she tells us everything we need to know, economically and elegantly. Perhaps most impressively, the woman now worth an estimated $64m remains relatable, too: the wide-eyed wonder of 'Welcome to New York' will strike a chord with anyone who ever moved to a big city because they 'wanted something more'. '1989' could do with a couple more uptempo cuts like 'Shake It Off', and there's an occasional bit of stale imagery across the LP. But these are minor complaints. This is another classy and accomplished album from the smartest pop star of our times.