The Kooks – 'Listen' album review
The noughties superstars attempt a reinvention, but can't escape their pop-rock roots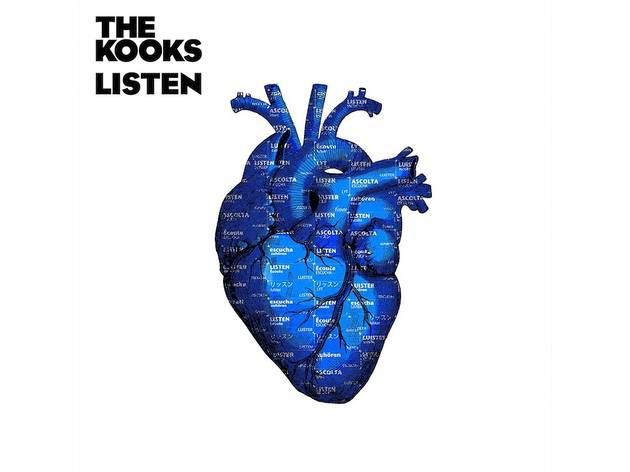 When it was first announced that The Kooks had dusted off their trilbies and made a new studio album, frontman Luke Pritchard proudly claimed that 'reinvention' was on the horizon and that 'Listen' would be 'a world music album'. So, what's their revolutionary, globetrotting new sound? A few token R'n'B beats, and a nightmarish 'snake charmer' solo on one track.

According to Pritchard the band spent the sessions 'tearing up the rulebook', but by the sounds of 'Listen' they knew it off by heart anyway. The indulgent retro factor works at points, with 'Forgive and Forget' opening the album with Razorlight-ripped guitar twangs and 'Sweet Emotion' coming across like an own-brand 'Golden Touch'. But this kind of breezy pop-rock hardly dazzles a decade on. The real head-in-hands moment is 'It Was London': a vapid, three-years-too-late comment on the London riots.

'See Me Now' alone bucks the trend: well-built and impassioned, it builds to a gospel crescendo with real power. But after ten years of fine-tuning, you'd hope The Kooks would sound less naïve (sorry) than they do for most of their fourth record. More misguided than outright bad, it's an incoherent ten-track scramble for singles rather than a cohesive album. They say: 'Listen'. We say: 'Don't bother'.