Toy – 'Join the Dots' album review
The London krautgazers may sound as derivative as ever, but their second album is an expansive and satisfying listen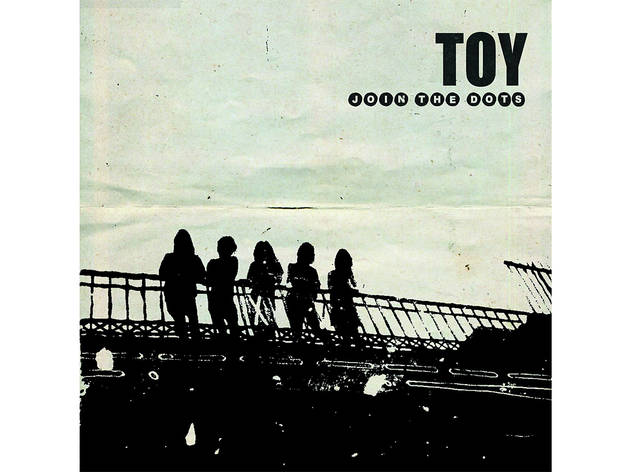 Toy are one of the most promising young bands in London. They're also one of the hairiest, with '70s-style mops that hang down over their eyes. That might be why the five-piece can be hard to get a handle on. Are these vinyl-loving retromaniacs indulging in a bit of harmless musical nostalgia, or are their psychedelic krautrock stylings painfully derivative?
This second album won't do much to change the minds of those who think the latter: 'Join the Dots' is full of nods (or hairy headbangs) to the past. There are echoes of shoegaze originators My Bloody Valentine on 'Endlessly', along with riffs pulled from krautrock pioneers Neu! on the title track, and a ghostliness gleaned from avant-garde electro-pop band Broadcast on 'As We Turn'. Even the album sleeve seemingly aspires to conjure up Kreuzberg in 1972.
Judging by the album's title, Toy are perfectly happy to be seen as connecting points of reference. More importantly, though, the band and their producer Dan Carey have made a quality product. 'Join the Dots' is a sleek, shimmering record, full of ramshackle reverb and throbbing bass lines. Those heady influences remain, but in the year since their self-titled debut, Toy have developed a darker and more expansive sound. There's still a heavy dose of motorik, the hypnotic drumbeat designed to replicate the experience of speeding along an autobahn, but it's now a nocturnal motorik for driving under the infinite night sky. It's hard to pick holes in songs this compelling, especially when many crescendo spectacularly into swirling walls of noise.
Plagiaristic? Possibly. Enjoyable? Definitely. Toy represent a bit of the old world, and a bit of the new. And that's more than okay.