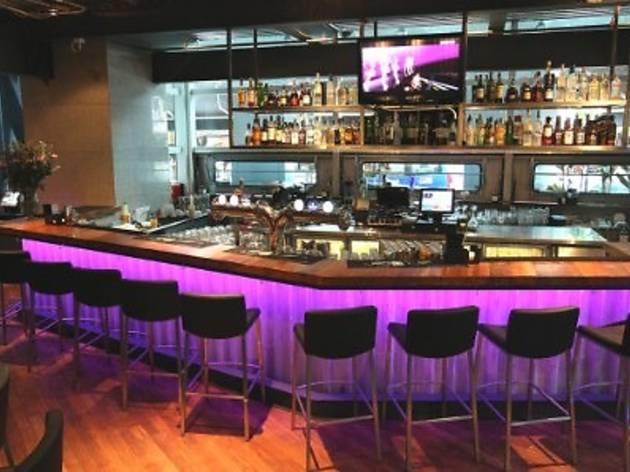 If there is one deadly sin that we can submit ourselves to, chances are it will be lust. You won't get to do it like the Discovery Channel here, but Changkat's new addition is in full moon for you to show your party fangs.
The restaurant and bar is a trinity of sections made up of a stylish ground floor with a vivid stage, a mezzanine floor dubbed the Heineken Studio, and an alfresco area. We foresee a future of live stage-based acts - musical or otherwise. For now, they stick to the safe formula of hip hop, R&B, house and electro tunes, but we have to say the stage looks dead set for a jazz band or two; it will add a kick to KL's infantile music scene.
We are impressed with the line-ups. The yuppie 'No Tie after Five' nights (Mondays to Fridays, 5-9pm) bring forth drinks promos, while Saturdays reward those who dress up in uniform with RM1,000 worth of prizes for the best dressed couple. Every Friday, A-ROX tosses the decks. Both Alex and Rayrox, residents at Milk Club, have braved the soundscapes of Zouk and Pure Bar and finally to Lust with their own brand of hip hop and R&B.
Lust isn't too new, yet there is room for progress. For now, we will listen to how loud this thing can howl. Jay Chooi
Venue name:
Lust
Contact:
Address:
L1-3, L1-4 & L1-5 Office Tower, 1 Jalan Nagasari
Kuala Lumpur


Opening hours:
Mon-Thur, 4pm-2am; Fri-Sat, 4pm-3am