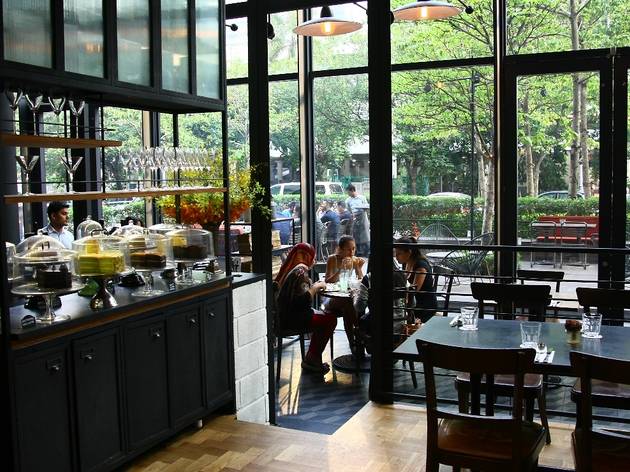 1/4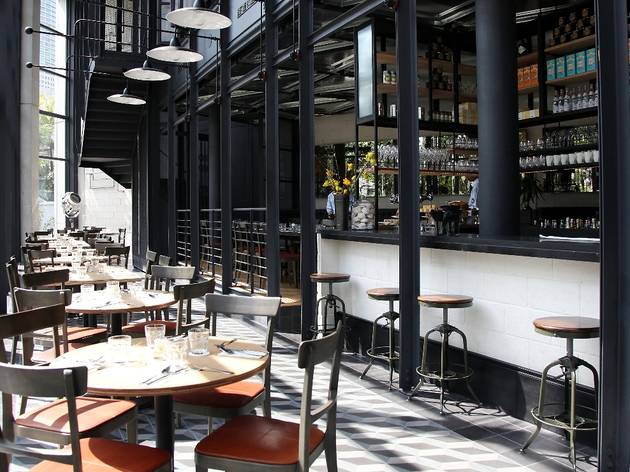 2/4
Photo: Stacy Liu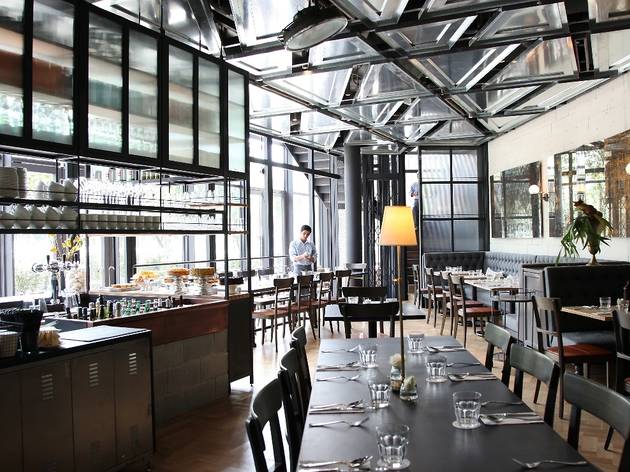 3/4
Photo: Stacy Liu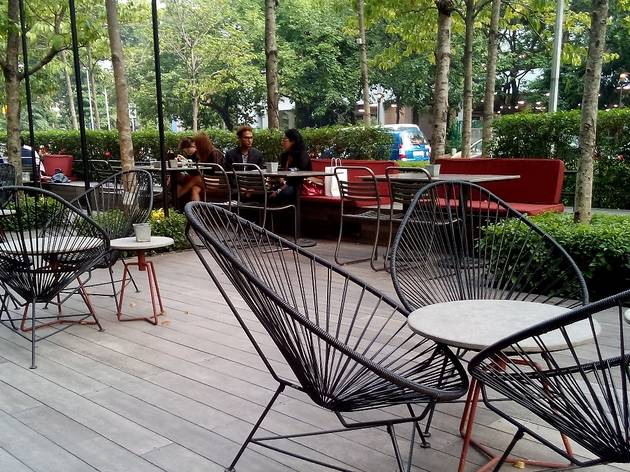 4/4
Time Out says
March 2012
In an era where 'good enough' seems to be the mantra, rare is the gem where boundaries are strenuously pushed and every possible detail, however minute, is tended to with meticulous care. That's why Acme Bar & Coffee – an exquisite exercise in perfection – is quite possibly the best thing to have happened to the Kuala Lumpur gastronomic scene for a lamentably long time.
Breathtakingly stunning interiors (picture a converted loft in a fin de siecle building in the heart of New York) are complemented by a mood that is irreverent but stylish, playful but chic, and with a modern retro sensibility that is irresistibly infectious. A cohesive design narrative starts at the main dining room, and meanders upstairs to the loft bar and intimate niches for private gatherings. Acme may not be the first ultra-stylish eatery to hit KL, but it differs from the rest because no matter how hard you try, it's nigh impossible to find any cut corners here. Teething problems – usually par for the course with new eateries – were also absent in their first week of operations, and service and food quality were satisfyingly impeccable even with a full house.
By extension, the menu is similarly thorough, and familiar food is given a well-thought twist to produce creative new proffering. This is perhaps best encapsulated by the dunking salad, which consists of unadorned honey romaine and a jar of dressing. Deceptively simple, the salad is both visually and texturally appealing, just as the crab and grilled watermelon salad, another ostensibly basic dish, is here made complex with the addition of mirin soy mayo and toasted almonds. I wouldn't be wrong in surmising that it is as much the anticipation of the unexpected as the fantastic taste sensations of Acme's food that have ensured the café-bar's popularity since it opened late last year.
This witticism is carried through to mains and the timeless aglio olio is playfully tweaked when sambal hebi is tossed through it. Recognising that some things are best left unchanged, Acme's menu also encompasses classic items that are untampered with but interpreted with integrity. To wit, the slow cooked duck rendang with barleyinfused rice yields mesmerisingly tender flavours while the Moroccan lamb stew is suitably feisty.
It may ultimately only 'be' a café-bar, but Acme has definitely thrown down the gauntlet to other restaurateurs and shown that leadership by example is the way of the future. And quite apart from providing KLites with a sensational eatery where standards are never compromised (even the cocktails rock), Acme will hopefully also inspire other restaurateurs to bring their A-game to the table. It's about time. Fay Khoo
Awards
Food Awards 2012

Acme Bar & Coffee was voted Best New Restaurant in the Time Out KL Food Awards 2012. Our food awards are 100% voted for by the people of KL. This way, we guarantee that popularity and consistent performance is rewarded.
Food 40

Food 40 is our monthly, definitive guide for where to eat in the Klang Valley. No entry into the Food 40 has provided any Time Out team member with a free meal or other incentive. If you have eaten somewhere that you think should rank amongst KL's top 40, email us and we'll check it out: editor@timeoutkl.com.
Details