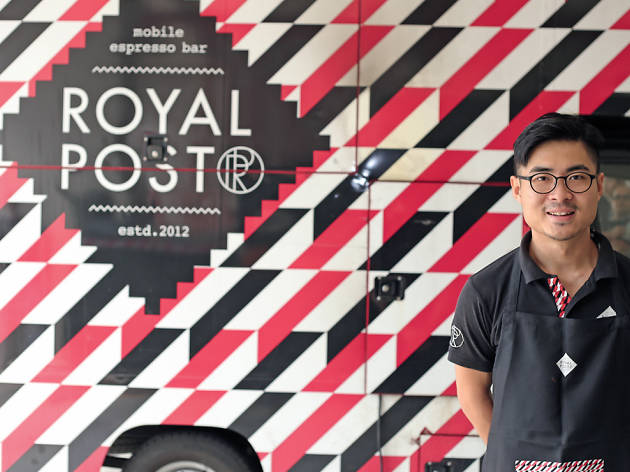 Food trucks in KL
Is our city's new wave of food trucks revving up the food scene? We study the trend
The genesis of mobile food in KL
KL's street food scene is quite literally accelerating. Our city's latest food frenzy is the new-wave food truck, the modified café model that operates solely from the inside of a truck. Spaghetti, meat chops, tacos – we're slowly coming around to the fact that KL's street food is breaking out from pisang goreng stalls and Ramli burger vendors. But while we may not yet be used to digging into pasta by the roadside, we've long been eating from mobile operations.

'The tricycles our grandfathers used to ride were our first-generation food trucks,' says Cavin Ng, founder of SpagMe, a truck based in Damansara that focuses on fried spaghetti. He recalls a time when vendors would load a container on the back of a tricycle or motorbike to carry fried items, fresh vegetables or tubs of ice cream. The quintessential Malaysian roti man is a fair representation of this. Then came the second wave in the last few decades – the moving truck or SUV selling the likes of cendol, tau fu fah, nasi lemak, Ramli burgers and luk-luk. Soup kitchens often distribute food with the help of wheels as well, as the added mobility ensures that the food gets to where it's needed most.

But the new wave of food trucks – which experienced a boom this year – takes from the mobility of our forefathers' methods but adds style, innovation and branding to the mix. New trucks are strikingly labelled and modified to showcase a brand; they often push past the margins of traditional street food techniques, and service is prioritised. As with anything that labels itself 'artisanal' these days, food truckers are putting in more care and thought than ever before.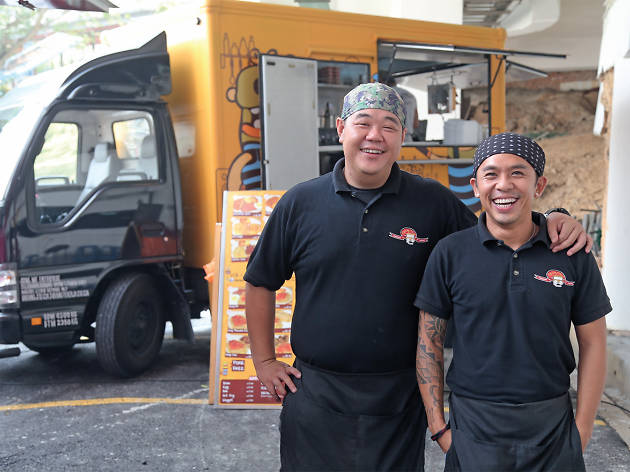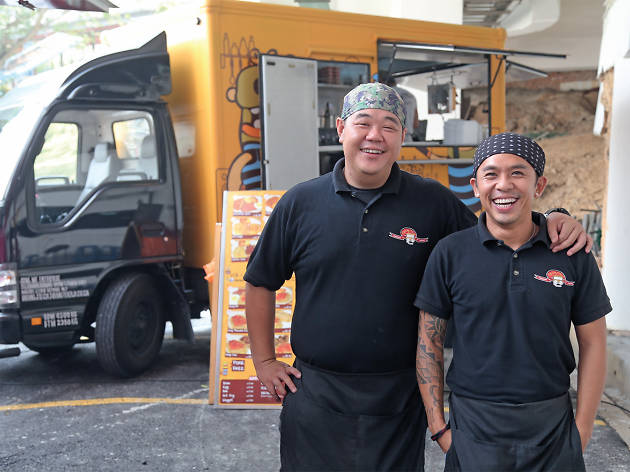 The speedy rise of a food trend
It all began in 2009 when one Los Angeles man decided that Korean tacos were a good idea. His name is Roy Choi – he slings his cap backwards, his arms are emblazoned with tattoos, he swears like a drunken sailor and his public persona is an oddly celebrated blend of self-deprecation, Tupac-quotes and jailhouse-style badassery. He seems like the exact opposite of the kind of person you'd expect to spearhead a food trend. But Roy single-handedly kick-started LA's all-encompassing food scene on four wheels – with all the style of an outcast Asian kid trying to fit in.

Previously, mobile food in America consisted of ice cream vendors, hot dog carts and what's commonly known as the 'roach coach', unstylish mobile food operations that cater to blue-collar workers. Then Roy arrived with his food truck, Kogi BBQ, and suddenly the Twitter community had never been so inclined to hunt for a food opening – it was quite literally a chase for Roy's tacos, which were oftentimes elusive because of his inconsistent whereabouts. Each day, his escalating fan base would attempt to track him down, and locating him was a triumph worth bragging about on social media. The trend caught on, and soon there were a lot more trucks trundling up and down the streets. They championed the lifestyle of the rebel foodie kid – the kid who never went to culinary school and uses the word 'sick' to mean 'delicious'. Then the gourmet trucks rolled in – the healthy salads, the 12-hour pulled pork sandwiches, the cold-pressed juices, the wood-fired pizzas, the elegant doughnuts. Cities like San Francisco, Vancouver and Sydney perked up and followed suit. Social media accounts popped up, lines formed, trucks moved from one middle-class precinct to another, experienced chefs turned to trucks as a post-recession comfort, and Jon Favreau made a film ('Chef') about a man and his truck that raked in over USD10 million at the box office. Half a decade since Roy started selling his tacos on the road, buying a semi-fancy takeout lunch from a smiling food truck owner is now a quintessential LA experience.

So the next time you eat a ketchup-drenched chicken chop by the roadside, take a minute to give thanks to Roy Choi and his weird, wonderful mind.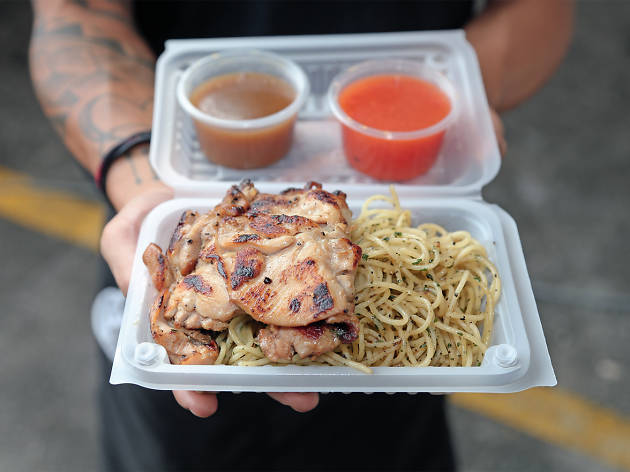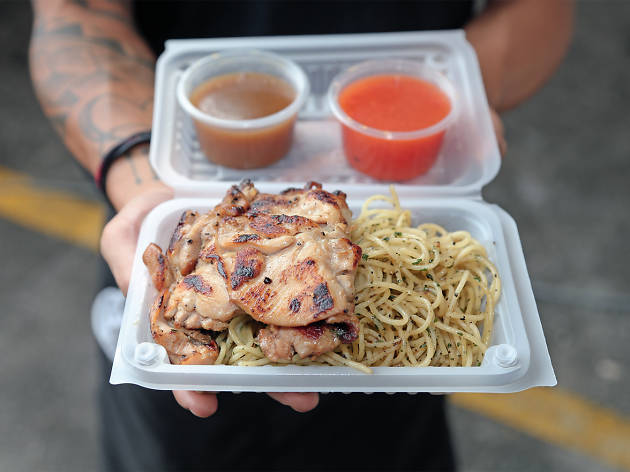 A model that draws young blood
Just like the explosion of Melbourne-inspired coffee bars in KL, overseas exposure is a major contribution to new-gen food trucks. Cavin, who was based in Minnesota for five years, was fascinated by the trend there and came home after having a lightbulb moment: Why not start a food truck business in Malaysia? The same thing happened to Sam Lai, founder of KL's first mobile coffee business, Royal Post. 'I spent some time studying in Australia and I was exposed to food trucks there,' he says. 'With the new generation, we've had so much exposure outside of Malaysia. We've seen so much more than our forefathers.'

Young entrepreneurs are drawn to the truck model for many reasons, the most important of them being low start-up and overhead costs. Sam spent less than RM200k to purchase, modify and install equipment in his truck while a high-risk neighbourhood restaurant may require up to a million ringgit just to get into first gear. 'It's also not much compared to the cost of decorating a café,' he adds.

As financial accessibility opens up, having the flexibility to constantly move with the market is similarly a huge advantage over brick-and-mortar restaurants. The common business criteria of 'location, location, location' hardly applies to trucks as they can easily pack up and move if business is slow. 'Before we go to a location, we recce it first,' Cavin explains. 'We observe the behaviour of the people towards the food and the pricing. We try it out for weeks; if it doesn't work, we try it out elsewhere.' Some restaurants target one particular demographic while excluding others; this needn't apply with trucks, whose models rely on just about anyone who passes by and is hungry for a takeout. And as food trends become more personal over the years, it isn't surprising that truckers take pride in conversing and sometimes eating with their customers – it's the same kind of service you'd expect our ancestors to get at their regular mobile stall. It's somewhat heartening to see a new trend go back to the basics of one-to-one customer relations. Sam romantically imagines an outdoor cinema event in the future where food trucks converge. The present day reality is not so far off; every Sunday, The School at Jaya One hosts a band of trucks to correspond with family and kids' activities – every week, the number of trucks seems to escalate.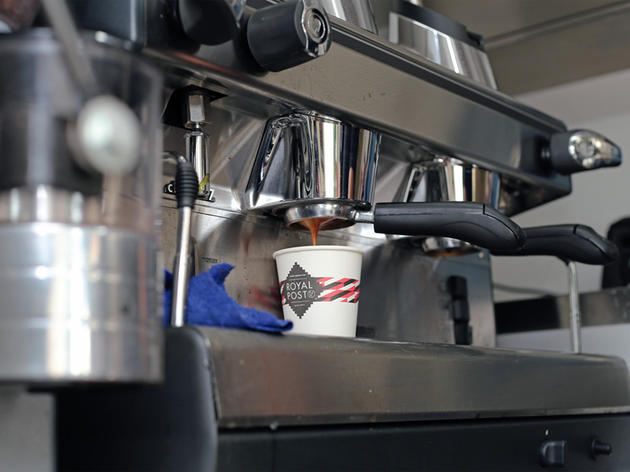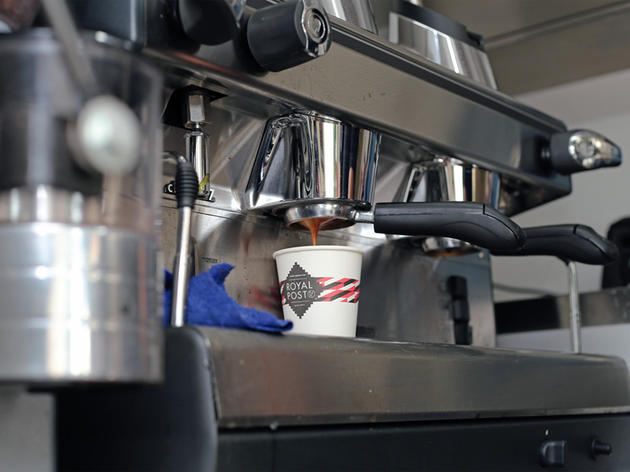 Photo: Hizwan Hamid
Will it screech to a halt?
It's not all handshakes and smiles for KL truckers. The difficulty of securing a permit has put a few out of business, and the truck community is worried that more will have to hang up their keys. At the moment, there is no one license under DBKL that sees to the features of mobile food businesses and a majority of truck owners operate with caution. 'Sometimes, [DBKL] will give you a warning, so you have to drive out,' says Cavin. 'If you're stubborn and you don't move, they will issue you a summon.'

This is all due to the blurred lines of current business licenses offered by the city council. One can either apply for a lesen penjaja beredar (a roving trader's license) or a lesen penjaja statik (a stationary trader's license). Food trucks fall somewhere between the two, and it's unclear when a new license will be introduced.

One man who's seen it all is Rosman Hussin, the founder of The Humble Chef, the city's pioneer of the new-gen truck model. Even after six years of business, he's still frustrated. 'None of the trucks have permits because of the system. To be frank, I think there's a lot of abuse of power that goes on,' he says. 'When we apply and the officers come to check the place, they say, "If you want to do business here you have to pay extra."' Permitting concerns also vary by constituency.
One of the topics that come up is hygiene. Though most new-gen truckers take it upon themselves to prioritise proper food handling, not all are educated about it. 'You have your responsibility as a businessman. Your responsibility is to clean the place, why should it be so hard?' Rosman asks. It's a tricky catch-22 – authorities may not be inclined to issue licenses if truckers are unhygienic while businesses may feel less inclined to be in tip-top condition without a legal permit.

Whether it's an issue of inconsistency or inefficiency from either party, it's clear that truckers want to be licensed as soon as they can. 'The government wants us youngsters to work, they want us to do business, but they're not supportive,' Rosman rants. As young as the scene is, truckers are getting together to speed up the solution of their licensing concerns. But in the meantime, they're not stepping on their brakes just yet.

SpagMe (Note: SpagMe is now closed) www.facebook.com/Spagme.

Royal Post (Note: Royal Post is open by appointment for catering and special events only) www.facebook.com/royalpostcafe.

The Humble Chef Jalan Damanseri (014 229 6854). Mon-Sat, 9.30pm-12.30am.