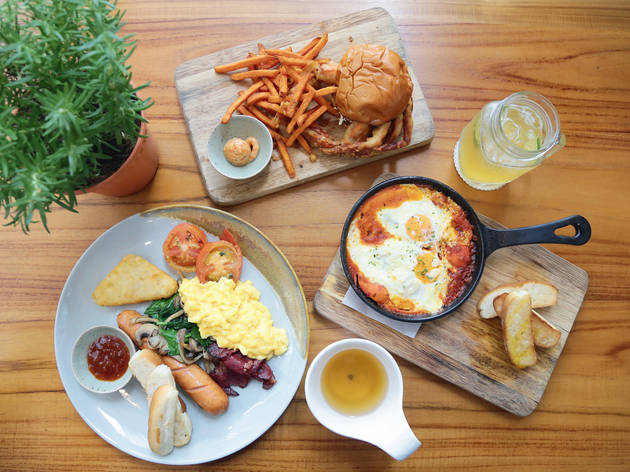 1/5
Photo: Hizwan Hamid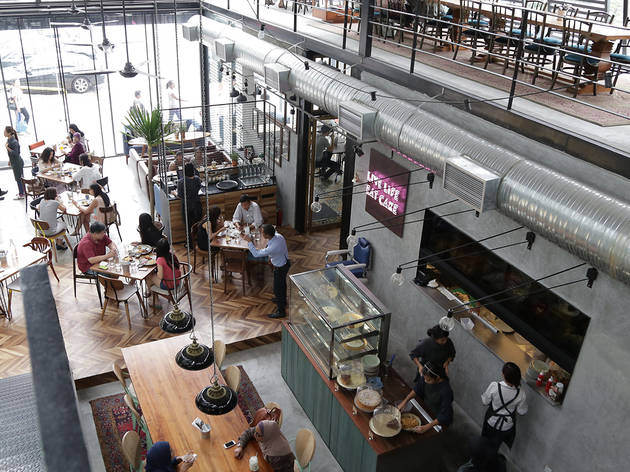 2/5
Photo: Hizwan Hamid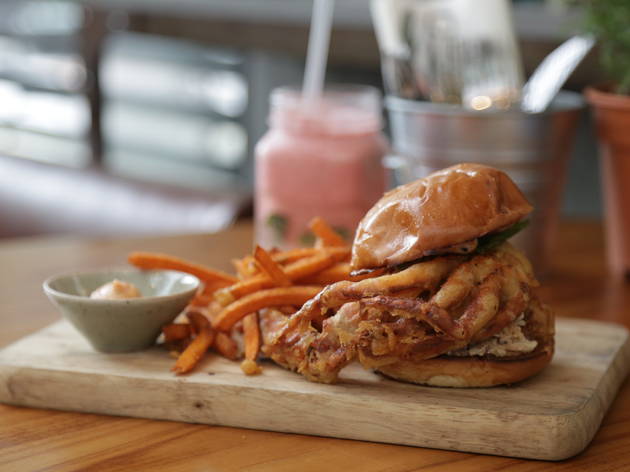 3/5
Photo: Hizwan Hamid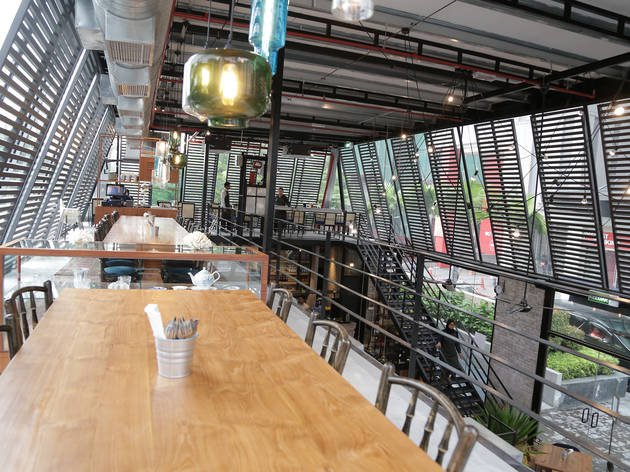 4/5
Photo: Hizwan Hamid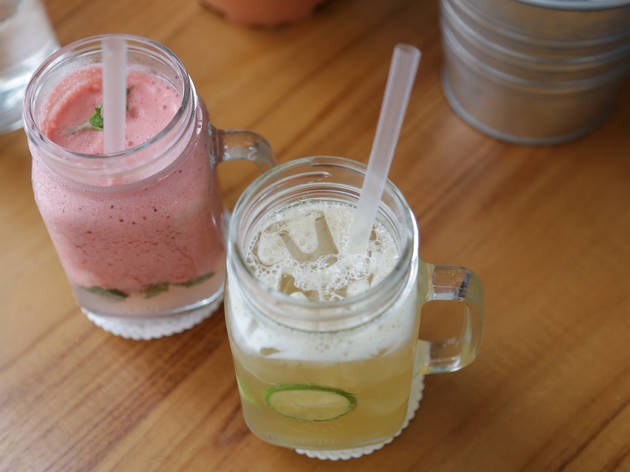 5/5
Photo: Hizwan Hamid
Time Out says
Here's a preposterous idea for a restaurant: Look good and serve good food at reasonable prices. Jibby & Co passes with flying colours on the former but falls ever-so-slightly short on the latter. If we were keeping score (of course we are), Jibby's interior alone warrants a solid nine, making it one of KL's handsomest cafés.

Shaped like a standalone greenhouse in Empire Shopping Gallery's outdoor parking lot, Jibby injects energy in a strip whose previous lifelines were Starbucks and CIMB Bank. The entrance alone is mesmerising – bursts of colour splash across the Middle Eastern-inspired tiles while the whirring ceiling fans and rolling blinds are added bonuses in achieving a sexy Turkish-Moroccan look. Inside, things are more Melbournian: Bulb wiring dramatically plunges from the high ceilings while pretty pastels pop up in cupboards and cloth sofas. The mishmash of knick-knacks is so easily made disastrous in other cafés, but Jibby exudes composure with a synchronised warm glow.

It's easy to forget that you've come to Jibby to eat, but once you've regained your priorities, the food is a plain six over ten. It's an alluring menu, but quite overpriced for what it is. The big breakfast is RM31, but tamely contains the works: chicken sausage, beef bacon, sautéed mushrooms and hash browns alongside eggs. The same can be said about The Hangover, simply a greasy dish of eggs and fries for a whopping RM29. The baked eggs promises Napoli sauce spiced with ras el hanout, but none of the warmth or kick we expect is present, made more disappointing with the generic oiled baguette-like bread on the side marketed as Turkish. It doesn't help that the waiting staff are perpetually uninformed.

But redemption is in the air. The soft-shell crab burger on brioche doesn't only save our brunch, it saves brunch. If there was a single café item this year as unremorsefully delicious as this one, we haven't eaten it. It's the kind of dish that bears the ultimate lazy weekend stamp: messy, greasy and staggeringly unsexy. Soft-shell crab (all legs and body) is expertly fried and stuffed between two fluffy brioche buns with globs of creamy coleslaw and spicy mayo, all of which produce crunch, creaminess and heat at once. The hand-cut sweet potato fries on the side are textbook perfect – crisp and firm on the outside and warmly sweet in the middle. After a burger like this one, the thoughtfully marketed banoffee pie thick shake and chocolate meringue cake are mere afterthoughts. But luckily for Jibby, we don't make a fuss.
Details