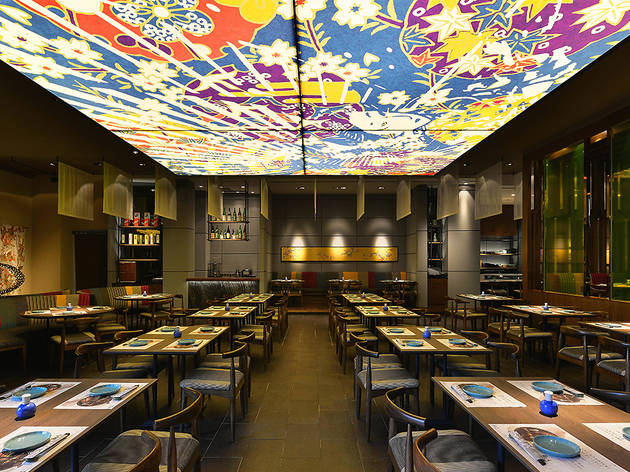 1/4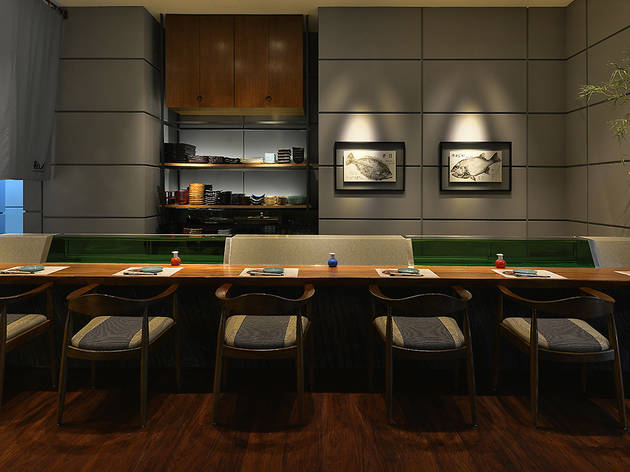 2/4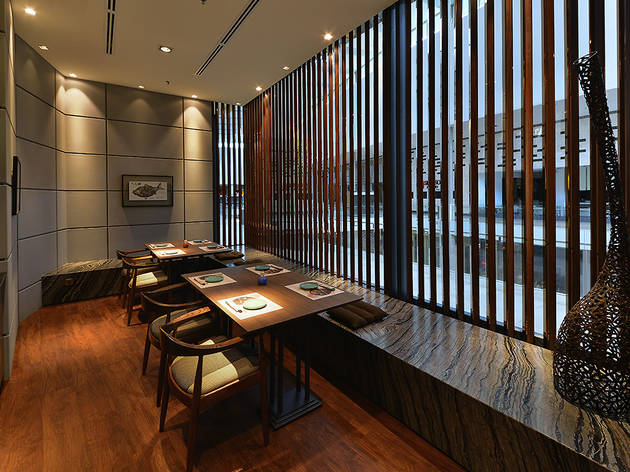 3/4
4/4
Time Out says
There really aren't that many great (although plenty of decent/good) Japanese restaurants in KL, however, in the semi-recently opened 'Kampachi' in Pavilion KL can honestly claim to rival the likes of 'Zipangu' and 'Iketeru.'

The restaurant shares a name, brand, menu and owners with the outlet in the Equatorial KL, however, to my taste buds, the one in Pavilion is superior. The staff are just as friendly but the food seems fresher — although I can't see how that could be. Possibly the newness of the outlet played tricks on my mind.

We began with California rolls, which – hand on heart — are the best in KL. The filling of soft crabstick, carrot, cucumber, and roe were immaculately presented and once soy sauce was drizzled over the roll it was as fresh and flavoursome as you could ask for.

Moving on, and the soba and udon noodles were the undoubted highlight of the main course. They hand make them in the window of the restaurant allowing diners nearby and passing shoppers to see in as the dough-artists create their noodly work in their little heated room.

Art is without question a fair analogy for their creations once you allow them to pass your lips. The noodles really are excellent. And the soup they come in is rich and tasty, although could have been hotter. The rest of the meal was good without being great, the salad fresh if plain, as was the fruit.
Having tried some more traditional Japanese fare, I took a gamble with the curry cutlet meal. It was much better than it's equivalents elsewhere in the city, with breaded chicken (It always strikes as strange that this is on so many Japanese menus as it hardly seems authentic) that contained genuine fillet meat rather than skin and a pleasingly thick curry sauce that contained hefty chunks of vegetables.

We left dessert and even deliberately spared ourselves the sake we would usually finish a Japanese meal with. Not because we didn't have room. We just wanted an excuse to go back.
Awards
Food Awards 2009, 2010, 2011, 2012 and 2013

Kampachi was voted Best Japanese in the Time Out KL Food Awards 2009, 2011, 2012 and 2013. Executive chef How Yoke Seng was named Food Personality of the Year in 2013. The restaurant was shortlisted in the same category in 2010. Our food awards are 100% voted for by the people of KL. This way, we guarantee that popularity and consistent performance are rewarded.
Details