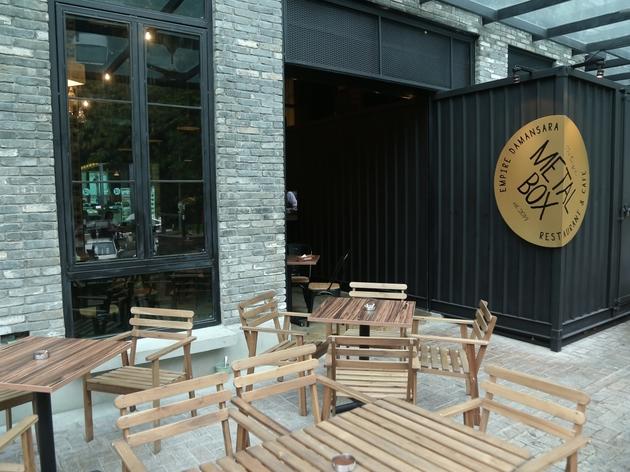 1/5
Photo: Hizwan Hamid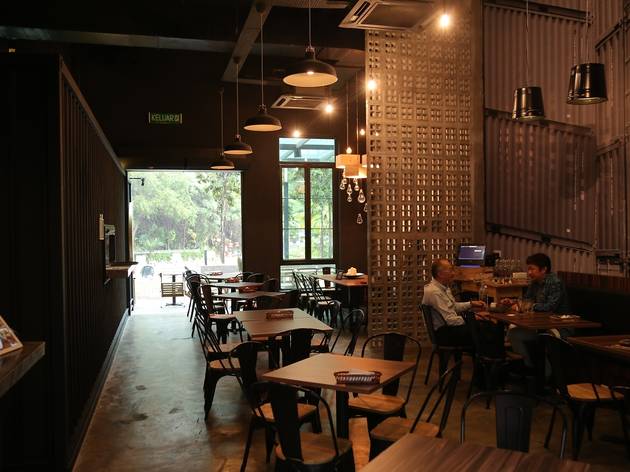 2/5
Photo: Hizwan Hamid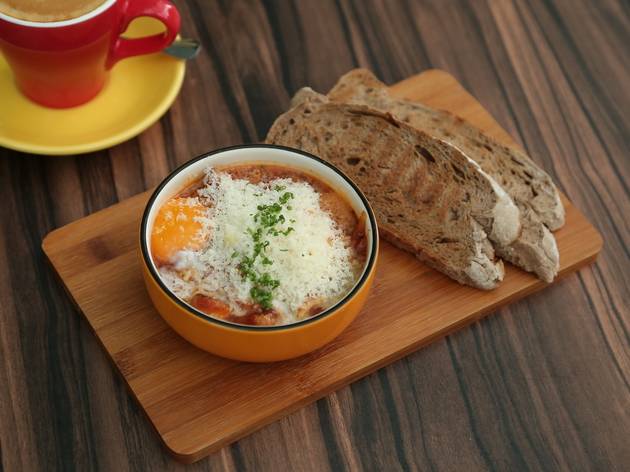 3/5
Photo: Hizwan Hamid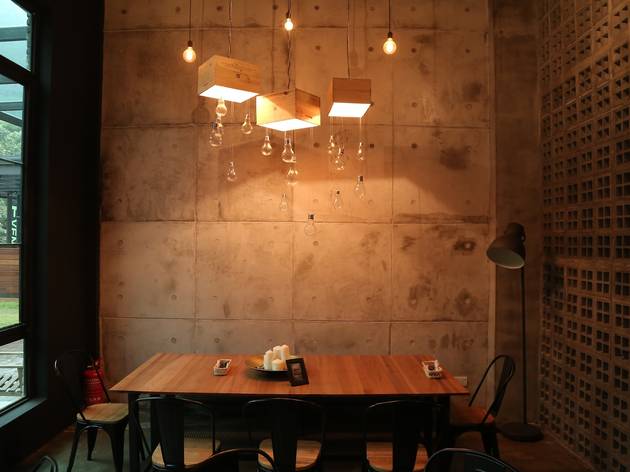 4/5
Photo: Hizwan Hamid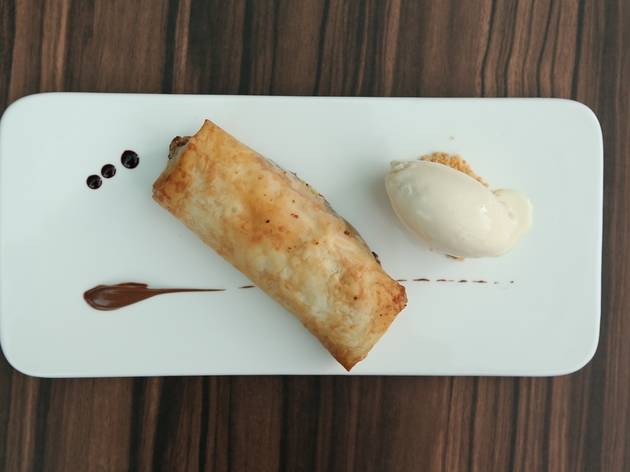 5/5
Photo: Hizwan Hamid
Time Out says
When Ryan Cheah first clapped eyes on the lot in up-and-coming Empire Damansara that was to be Metal Box, he was sold – tucked into a corner on the opposite end from Boat Noodle, the space came with a plot of grass and a tiny pond, all of which fit the vision he had for an alfresco dining area to host lazy weekend brunches.
Ryan is putting his previous experience as chef at The Red Beanbag to good use, crafting a classic brunch selection with a Japanese twist. Take the Hemmingway (RM17.90), which features dry seaweed, a garnishing of Bonito flakes and a poached egg sandwiched in a croissant with a drizzle of Hollandaise sauce – both housemade – with smoked salmon and spinach leaves on the side. The signature dish is the Metal-Box Baked Eggs (RM18.90), where you get to pierce the yolk and watch it seep into thick layers of chunky potatoes, eggplant, cannellini beans, chicken and tomato coulis, before breaking the melted gruyere cheese on top to scoop some on your bread.
If you've got a sweet tooth, you may find the dessert options here a little limited – but you certainly won't be disappointed by the non-savoury appetisers. The Bananatella Filo Bar (RM15.90) is a sure bet – it consists of a banana and a thick slather of Nutella almond cream wrapped in filo pastry, accompanied by vanilla ice cream on a bed of crumble. Other promising offers include pancakes drizzled in a Guinness-infused glaze (RM14.90), and French toast pan fried with Nestum and paired with gula Melaka syrup (RM14.90).
The brunch items are sold till closing time, a strategic move to provide for a mixed crowd of office workers from the nearby Metropolitan Square, folks living in the surrounding residences like Neo Damansara, as well as patrons of the Damansara Performing Arts Centre (DPAC) within the building. At the moment, Metal Box is using a blend of Sumatran beans, but single-origin flavours are on the horizon.

Set-up wise, the space is further complemented by the rare serenity granted by the fact that it overlooks a quiet side road, rather than the traffic-choked LDP. Then, having settled upon the concept of a shipyard after a brainstorm session, Ryan worked on the menu while interior designers rigged up the high-ceilinged space with an industrial look – bare cement walls and floor, a container housing the kitchen, a metal bucket pendant light and a concrete brick partition.

Definitely give this place a try if you're visiting Empire Damansara and want to enjoy a meal or a cup of coffee in peace – even with the increasing number of shops in the vicinity, Ryan is convinced that it will remain a quiet nook in the centre of a rising commercial area.
Details