Southeast Asian food in KL: Indonesia
We give you a crash course on our Southeast Asian neighbour's most iconic flavours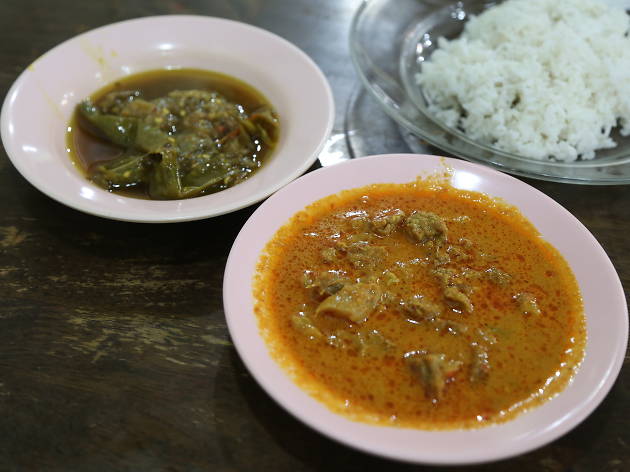 To know Indonesian food is to know that rice is perpetually eaten at any time of the day. It's the staple crop in a country of over 250 million – it's no surprise then that the Indonesians have thought of hundreds of sides and condiments to eat it with. Flavours skirt around spicy and sweet notes and don't stray too far off Malay food.

Possibly the most familiar variation of Indonesian food is Padang cuisine from the Minangkabau region in West Sumatra. Nasi Padang is a great start to sample a range of rich, meat-centred Padang dishes – most of which are cooked into curries, stir-fried with dried chillies and offal, or braised with coconut milk.

Sundanese cuisine is cleaner – which is where lalab belongs, raw vegetables and ulam served with sambal. Balinese cuisine is less lenient about beef (because of the large Hindu population) and is more accepting of pork, most gloriously demonstrated in babi guling, spit-roasted pig stuffed with turmeric, lemongrass and ginger.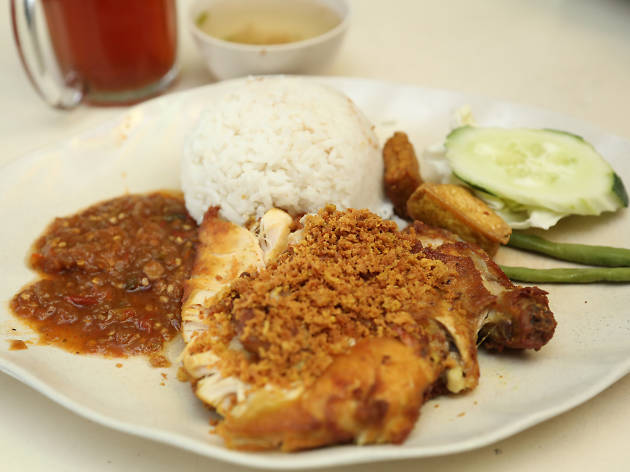 Common ingredients
Chilli, shrimp paste, peanuts, asam jawa, sago and lemongrass are pantry staples while unripe tropical fruits like jackfruit are sometimes used in curries and salads.

Popular dishes
Skip the nasi goreng and go straight for soto, a comforting turmeric-tinged soup usually served with chicken. Bakso is seen in most corners; beef balls most commonly served in beef broth with rice vermicelli. When in Yogyakarta, gudeg is a must, a stew of young jackfruit, palm sugar, coconut milk and spices. Of course, a trip to Indonesia must involve satay, but bear in mind the regional differences in meat type and sauce.
Where to eat
You'll find heaps of Minang migrants from the area at this '70s Kampung Baru gem. Go for the properly executed nasi padang dishes (the daging cincang and sambal cili hijau are standouts) and stay for the satay Minang and lontong come dusk.
Read more
The chain's many outlets may sport the apple green theme to kitsch effect, but it's exactly this fast-food feel that makes you feel like a child when gorging on ayam penyet.
Read more