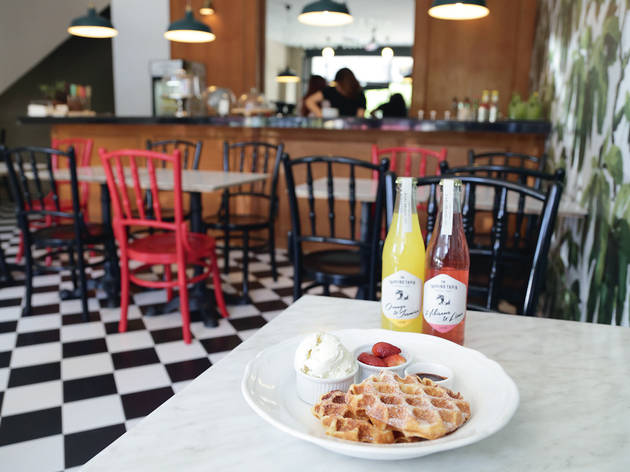 Time Out says
The gutsy masterminds behind the Potong artisanal popsicles and the Tapping Tapir bottled sodas can now add 'restaurateurs' to their growing list of titles. Enter The Soda Factory, a cosy soda shop modelled after the old-school dessert parlours of yesteryear.
Like its moniker suggests, The Soda Factory is big on sodas – the Apple Pie soda float (apple soda and vanilla ice cream) is a revelation. Other sweet treats like ice cream sundaes (go for the one with caramelised pineapple and roasted coconut flakes) and chewy sourdough waffles (the Belafonte, covered in Nutella and fresh strawberries, comes highly recommended) are also fan favourites.
The fact that The Soda Factory boasts above-average sourdough pizzas, chiefly the Fiorentina local spinach, olives, garlic and egg iteration, further underlines its status as a fast-rising weekend hangout spot.
Details