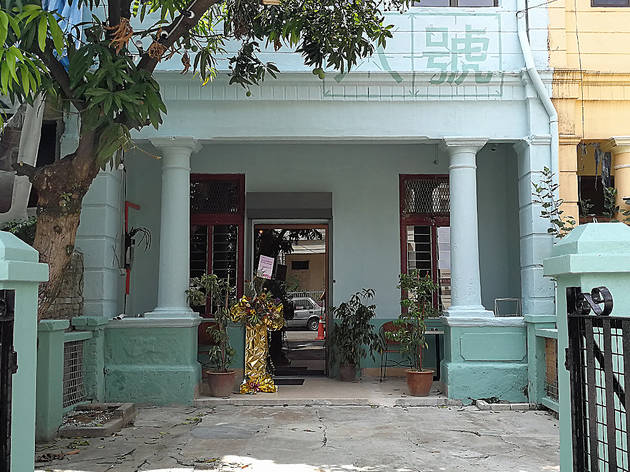 1/5
Photo: Victor Ng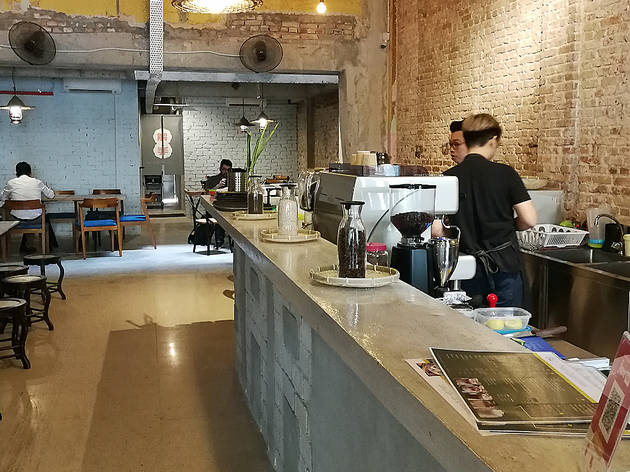 2/5
Photo: Victor Ng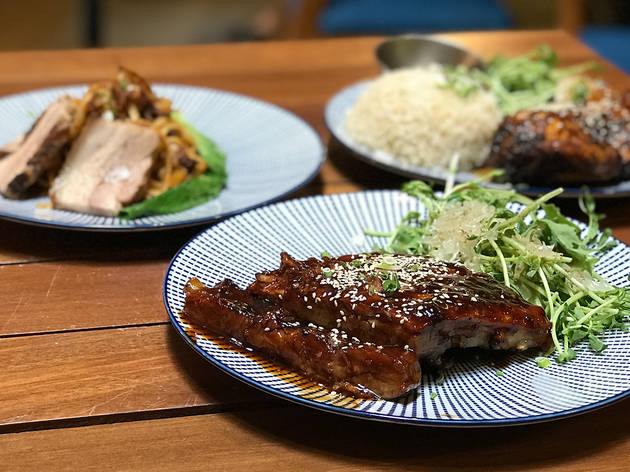 3/5
Photo: John Lim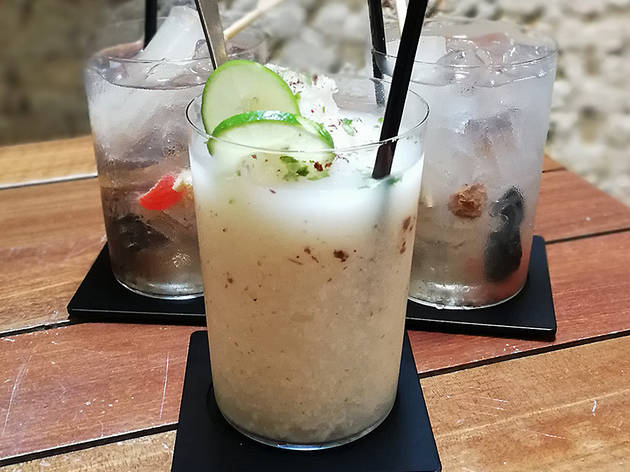 4/5
Photo: Victor Ng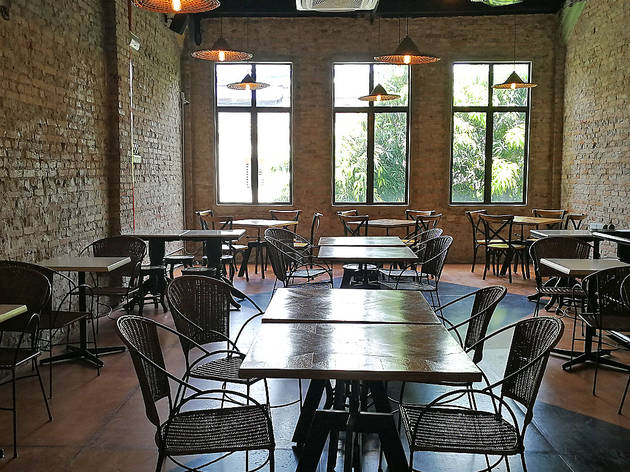 5/5
Photo: Victor Ng
Time Out says
Seemingly untouched by modern development, this small residential area tucked between Jalan Sin Chew Kee and Jalan Galloway is home to some of the city's most popular haunts – VCR Café, Pahit and Sarang Cookery. Adding to this list is 8haus – a café offering Western-Asian fusion fare in cosy surrounds.
8haus is a product of the three owners' different expertise – Jacky Law is a trained chef, he mans the kitchen and is responsible for the food menu; bartender Ken Farm oversees the bar and curates the drinks menu; and Nicson Chong's background in marketing made him the mastermind behind 8haus's décor and operations. Under Nicson's direction, the second and third floors of the building are being turned into event spaces for workshops and talks, and are expected to open within a few weeks from the time of writing. Meanwhile, Jacky is planning to turn the rooftop into a herb garden, which will come in handy for the kitchen downstairs.
Located just across from Pahit, 8haus can be spotted by its bright turquoise exterior and logo ('number eight' written in Chinese characters). Inside, the décor is minimalist industrial – think exposed brick walls, uncovered suspended light bulbs and marble-top tables. The dining space on the first floor sports similar interiors, but with wooden floors instead of concrete.
Jacky's experience as a French- and Italian-trained chef (as well as former owner of Craftsmen Café in Aman Suria) is what drives the food here, which are a fusion of Western and Asian (mostly Cantonese) elements. For example, the XO Haus' linguini is served with XO sauce and topped with bok choy and pork belly slices. Those with an appetite should go for the Grilled Haus' Chicken Rice, which is a generous portion of fragrant herbed rice with half a chicken that's roasted then grilled, accompanied with soy sauce with chilli and onions, and a salad. But the crowd-puller is the Best Haus' Pork Ribs – a slab of grilled tender pork ribs glazed with hoisin sauce, topped with sesame seeds, and served with a side of pomelo salad that gives the dish freshness. The glaze is a perfect balance of sour, sweet and salty that seeps into the pork, resulting in juicy, flavourful ribs.
The drinks menu is extensive with a selection of espresso-based coffees, teas and craft beers as well as a list of signature drinks that take inspiration from local classics. The Plum 8 is Ken's rendition of assam boi served with sour plum, water and a plum-flavoured popsicle; and the Bali Paradise drink is an interesting take on barli ais with winter melon, sour plum and lime. If you're looking for alcohol, you won't find cocktails here (go to Pahit for this); however, 8haus's small selection of craft beers includes labels from New Zealand, Japan and Australia.
Details