Best cold-pressed juices in KL
Not all juices are created equal. If you're going to drink your calories, make sure you try these top six cold-pressed juices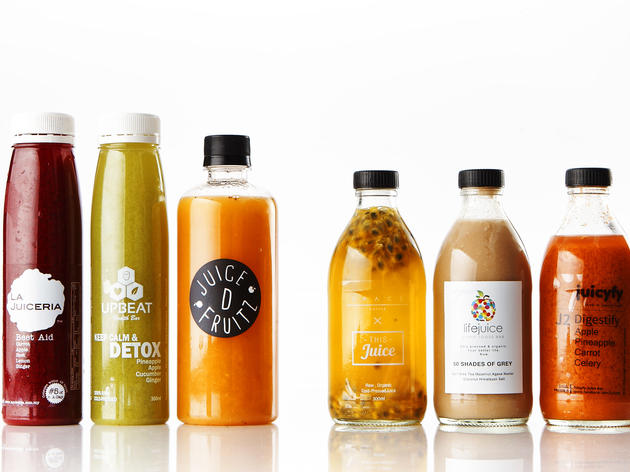 What is cold-pressed juice?
First, understand the difference between a traditional centrifugal juice extractor and a cold-press juicer. The former, which uses a fast-spinning blade to extract juices via centrifugal force, is the more common type of juicer. What you don't realise is, these fast-spinning blades generate heat, thus overheating and oxidising the juice, resulting in nutrient loss. The cold-press juicer, on the other hand, 'presses' – not shreds – the fruit or vegetable between blades for the highest juice yield, so only little heat is introduced in the process. In other words, not only will you get more juice out of a cold-press juicer but you'll also get to keep the nutrients too.

1. La Juiceria
Beet Aid (Carrot, apple, beet, lemon, ginger)
Taste If people have been telling you that beetroot tastes like dirt, they've been lying. Yes, it's earthy, which is exactly why you need the sweetness from apples and carrots. A hint of ginger should chase the smell away.
About the brand One of the co-owners of La Juiceria, Hong, was running an online company retailing fresh vegetables before teaming up with his partners to set up a physical store peddling bottled juices. If you're into juicing at home, La Juiceria also sells the Korean Hurom slow juicer, which uses an auger to squeeze fruits and vegetables into juices.

2. Juice D' Fruitz
Lovely Lady (Pineapple, orange, red apple and strawberry)
Taste Thick, sweet and pulpy (we're serious, you can even chew on juicy chunks of strawberries), Lovely Lady is a smooth drink that's recommended for its skin boosting benefits.
About the brand SetiaWalk juice bar Juice D' Fruitz processes cold-pressed juices (usually served in conical flasks) upon order.

3. This Juice Co
Passionate (Passion fruit, raw honey, lemon, alkaline water)
Taste Passion fruit flavours take centre stage here, while raw honey and a hint of lemon provide the right balance. Crunch on passion fruit seeds as you chug this metabolism-boosting juice.
About the brand The folks at this Juice Co source organic fruits from their uncle (a fruit supplier), ensuring we get the best of the crop. Without a physical store of their own, This Juice Co juices can be found at Project Space Coffee at SS15 and Sevencupscafé in Empire Damansara.

4. LifeJuice
50 Shades of Grey (Earl Grey tea, hazelnut, agave nectar, coconut, Himalayan salt)
Taste 50 Shades of Grey is cold and creamy, scintillating to the senses. Taste-wise, it's more teh tarik than juice – almost veering into dessert territory. It's blended with agave nectar for sweetness, and coconut and hazelnut for smoothness.
About the brand LifeJuice is intent on saving good people from bad juice – and from bad juice names. The bright, tiny bar whips up fresh, never-frozen drinks with names like Beet-le Juice, Green-Tox and Nutty Professor.


Juice delivery services in KL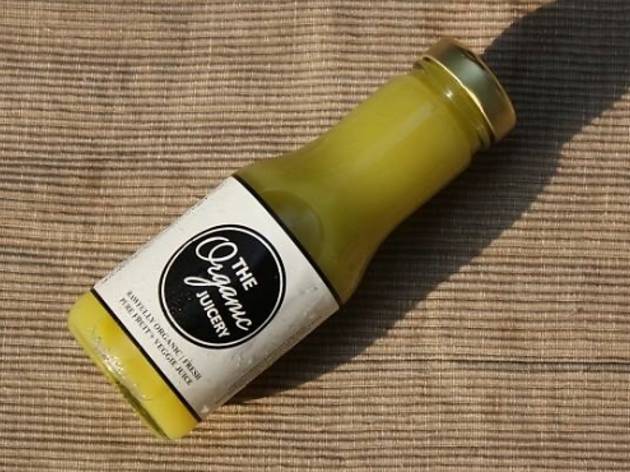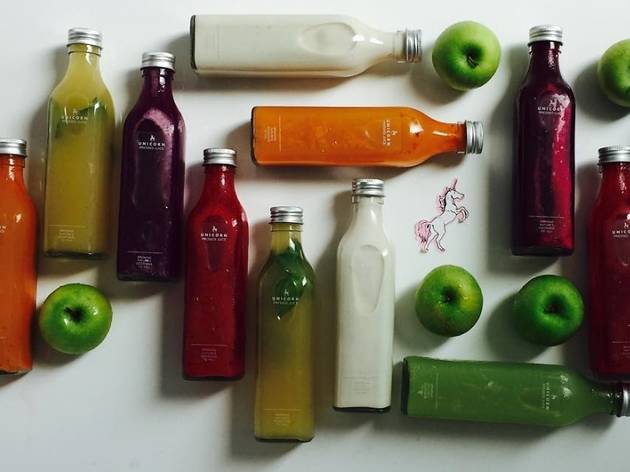 Reboot, recharge and reset your body with six bottles of juice at RM100; 14 bottles at RM240 for a two-day cleanse; and 35 bottles at RM520 for a five-day cleanse. You can also opt for the four-, six-, eight- or 12-week subscription; if you'd like to maintain a bottle a day, try out the four-week subscription for RM320.
Contact 012 300 2187/www.unicornpressedjuice.com for more info.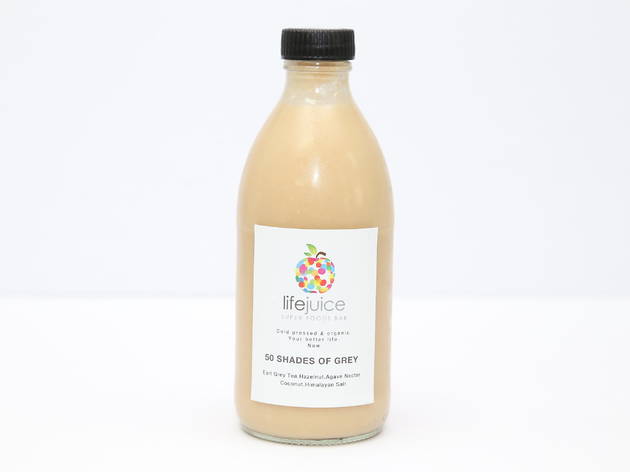 LifeJuice's Cleanse packages boast Starter, Signature to Guru Cleanse. The Starter Cleanse (RM70 for 6 bottles) is a beginner-friendly cleanse that is fit for athletes and/or individuals with a higher caloric needs or hunger concern. The Signature Cleanse (RM75 for 6 bottles) is a well balanced cleanse that is perfect to maintain a healthy lifestyle. The Guru Cleanse (RM80 for 6 bottles) is suitable for experienced detox users. It has the lowest calorie that helps to achieve the maximum results within a short period of time.
Check out http://lifejuiceco.com/?v=75dfaed2dded for more info.