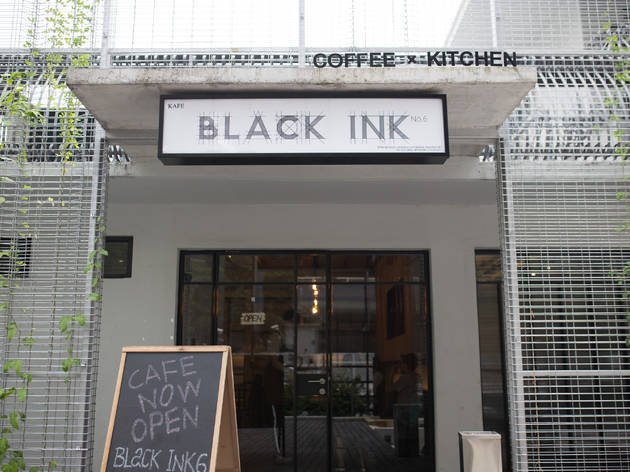 1/7
Photo: Bryan Ong
2/7
Photo: Bryan Ong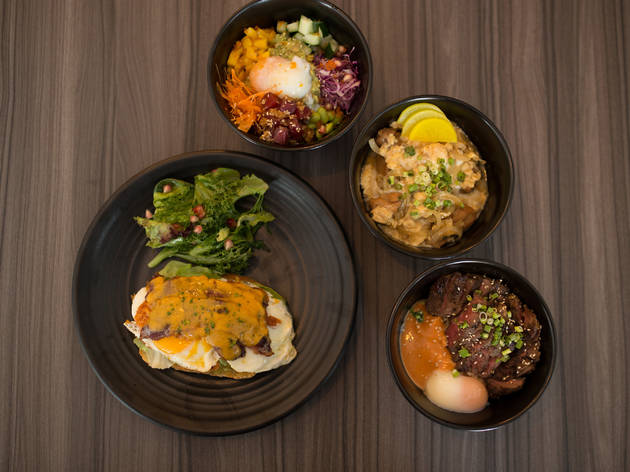 3/7
Photo: Bryan Ong
4/7
Photo: Bryan Ong
5/7
Photo: Bryan Ong
6/7
Photo: Bryan Ong
7/7
Photo: Bryan Ong
Time Out says
Located on the corner of the Jalan Liew Weng Chee and Jalan Yap Kwan Seng intersection, this cosy café offers some respite from the hectic traffic and noise of the city centre. The decor is clean and easy on the eyes, and the cosy atmosphere is punctuated by warm lighting from hanging light bulbs. There's a skylight just above the cashier which allows natural light to come in brighten the dining room; and on one of the walls, you'll find a mural of an illustrated step-by-step process of how coffee is produced.
Much like the café's décor, the food options here are simple – four brunch items and four rice bowl dishes. For brunch, go for the breakfast sandwich – bacon, sautéed mushrooms, vinaigrette salad and a sunny-side-up egg on a bed of mashed guacamole and cheese, served on a slice of toasted country loaf. For something to appease the Asian palate, grab yourself the Yum Yum Bowl which is essentially a rice bowl dish served with sliced rib-eye steak, an onsen egg, pickled cucumbers and radish dressed with a tomato-based Yum Yum sauce. To take note: If you come in a group, your food may take a while to arrive since there's only one person manning the kitchen; so while you wait, there's that cool mural to keep you entertained.
Over on the drinks menu, you get a standard selection of coffees as expected of a café, but it's the specialty drinks that steal the show. Their signature Volcano drink is a standout – cold latte topped with loads of heavy cream and chocolate shavings sprinkled on top; think creamy, sweet and bitter in one cup. Step up to the cashier and you'll find a small selection of cakes and tarts which change from time to time. During our visit, the items on display were crème brûlée matcha cheese cake, tiramisu, key lime pie and La Cuisson tarts.
Details