Desserts to go
What we all need right now – sweet treats delivered.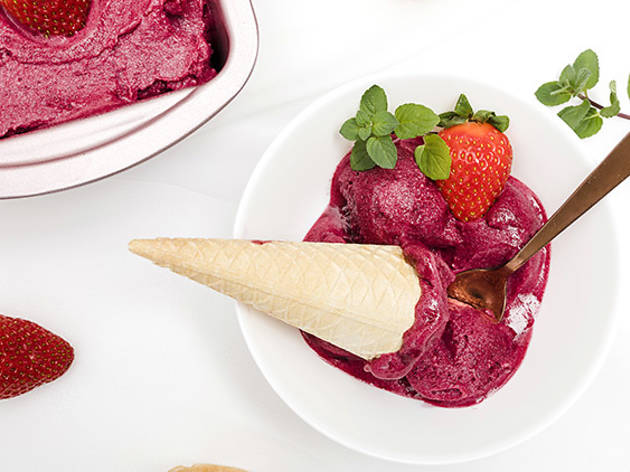 The perfect ending to a meal is usually something sweet from a scoop of velvety ice cream to the buttery goodness of a proper piece of cake. These sweet treats aren't just to end a meal obviously – have them for tea, mid-morning snack, on one of those countless visits to the kitchen or just because you feel like it.
Crème De La Crème (CDLC)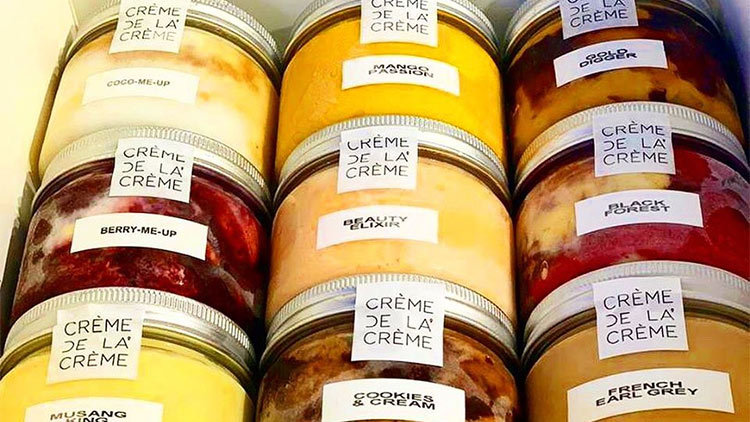 Artisanal small-batch ice cream is enjoying its time in the sun and once you've had a taste, it's pretty hard to go back to the supermarket brands. CLDC specialises in ice cream and little cakes that are almost too pretty to eat. Interesting ice cream flavour combinations include blueberry sorbet with basil and cream cheese, coconut sorbet with homemade caramelised gula melaka coconut jam and more traditional ones like Musang King and dark chocolate. Flavours change so get in touch to see what's available.
https://www.facebook.com/mycdlc/
Kiat Kee Bakery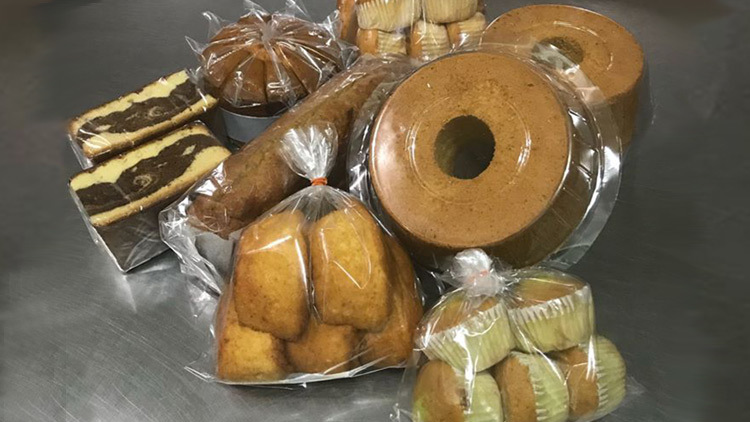 If you're after traditional Malaysian cakes and egg tarts, Kiat Kee will be your go-to for delivery. This family-run bakery was founded in 1960 and their recipes have been handed down through the generations. Their specialties include Portuguese tarts (baked or frozen), pandan chiffon cake, marble cake, butter cake, banana cake and mini rolls. These are old-school teatime treats well worth ordering.
https://www.facebook.com/Kiat-Kee-Bakery-108371390848545/
Foo Foo Fine Desserts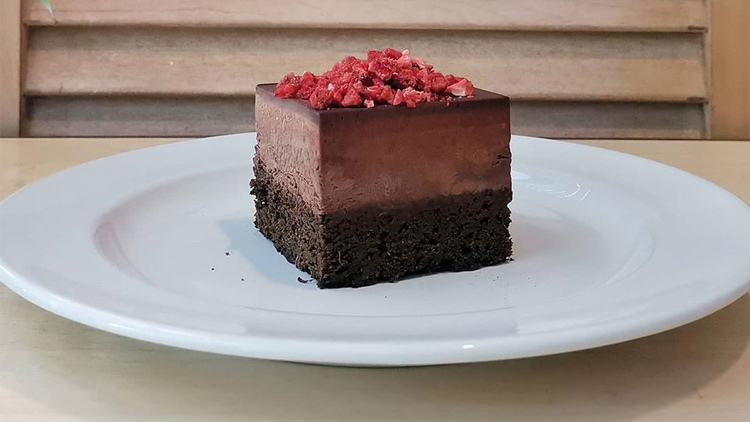 Foo Foo is one of the most popular dessert cafés and known for creating unique desserts that are great to look at and more importantly delicious. Their delivery and pick-up menu offers specialties like orange chocolate mousse with gingerbread cake, apple strudel with whipped cream and Tres Leches (Mexican milk cake). You can also order sets themed by mood (romantic, hopeful, melancholy) and get two desserts accompanied by a coffee or tea.
https://www.facebook.com/foofoofinedesserts/
Baba Beng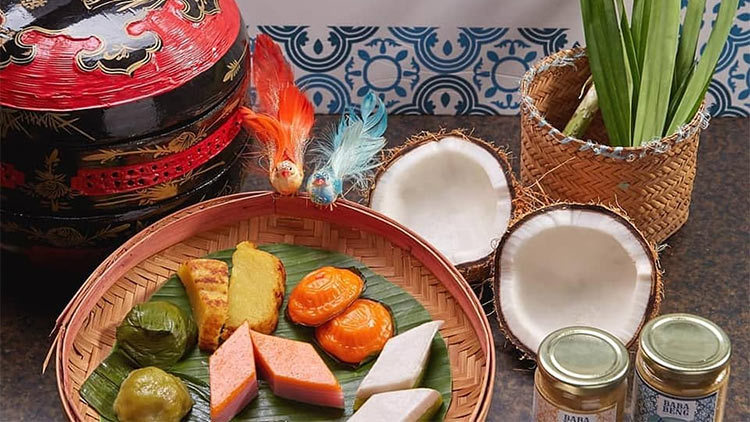 Baba Beng delivers authentic Peranakan delicacies and homemade kaya made according to a Malaccan recipe. Their variety set comes with 33 pieces of kuih – talam, kochi, bingka ubi, pulut panggang, pulut tai tai, angku – and is priced at RM45. This is ideal for a family and makes for a nice gift to send to someone. The kaya is made with kampung eggs and coconut milk; and has less sugar and no preservatives.
https://www.facebook.com/Baba-Beng-326531861068534/
Nathalie Gourmet Studio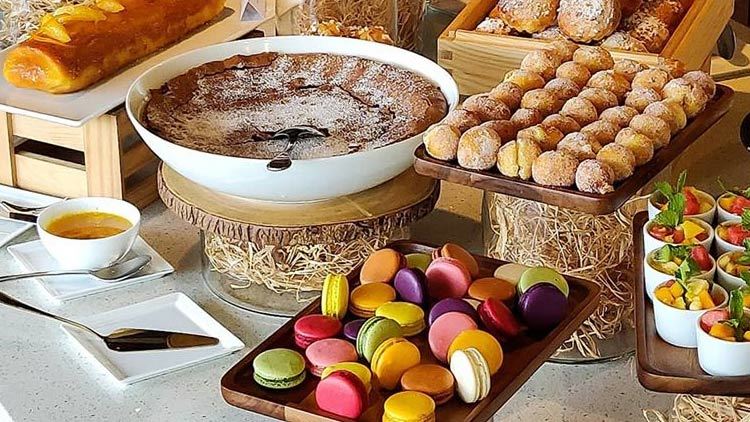 Known for its distinctive take on contemporary French cuisine, Nathalie's Gourmet Studio is a bit of a dining institution in KL. Their delivery menu is packed with classic French, Italian and Asian fusion dishes; but it's their dessert menu that's an eye opener. There's comfort food like homemade waffles, strawberry and cream scones, and caramel cream pots; and typical French desserts like Paris-Brest and dark chocolate mousse. Nathalie's famous macarons are also available in chocolate, salted caramel, lemon, passionfruit, and raspberry and blackcurrant violet.
https://www.facebook.com/nathaliegourmetstudio/
Dáo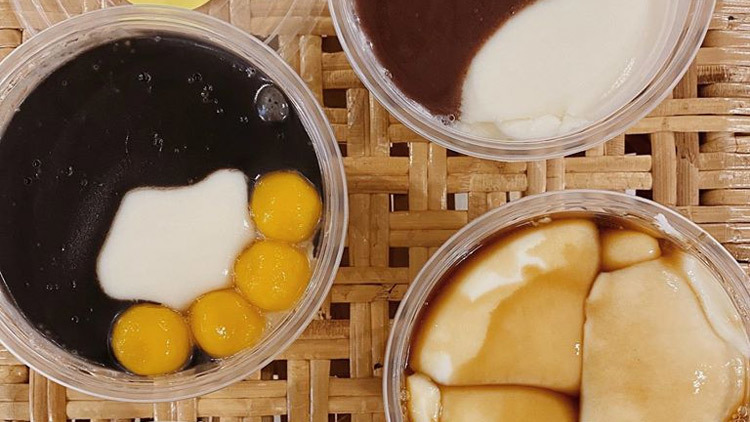 This café specialises in soy milk-based desserts and drinks and is run by siblings from Ipoh using family recipes. It's hard to beat a silky bowl of tau foo fah and Dáo do it well with a choice of ginger, brown or white sugar syrup; and the option of adding red bean or black sesame paste. They also offer freshly made soy milk in bottles, which are very popular so be sure to order in advance.