Discover the Art of Fine Cuisine and Fine Wines with Australian chef Dany Angove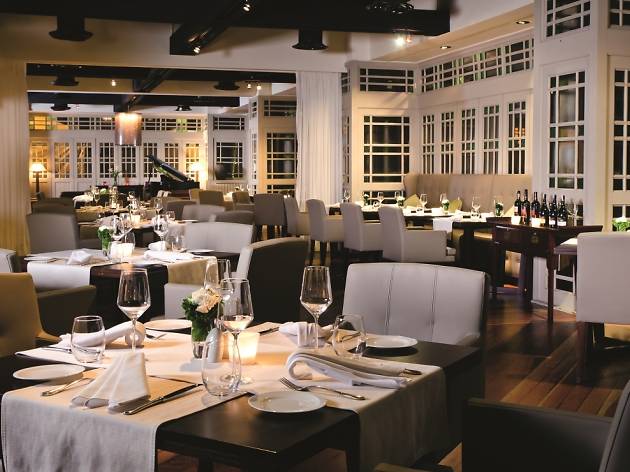 Australian chef Dany Angove from the Gold Plate award-winning Leeuwin Estate comes to Senja to present a degustative lunch and dinner menu. For lunch, start with crab soufflé, goat's cheese and herb salad. Then, move on to poached chicken, kaffir lime coconut broth and kailan sambal. Sink into vanilla panacotta, mango, macadamia and lychee sorbet for dessert.
For dinner, begin with augusta green lip abalone, saffron mayonnaise, micro herbs breaded fennel, caper berry, anchovy and tonnato paired with Leeuwin Estate Siblings Sauvignon Blanc/Semillon 2013. For the entreé, have scallops, gazpacho, cucumber and avocado with Leeuwin Estate Art Series Sauvignon Blanc 2013. For the main course, dig into lamb rump, chermoula, freekeh salad, pomegranate and tahini yogurt, or ocean trout, almond, carrot, lemon oil and peas, paired with Leeuwin Estate Art Series Shiraz 2011. End the meal with kaffir lime cream, pineapple, tapioca and coconut and with Leeuwin Estate Art Series Riesling 2013.