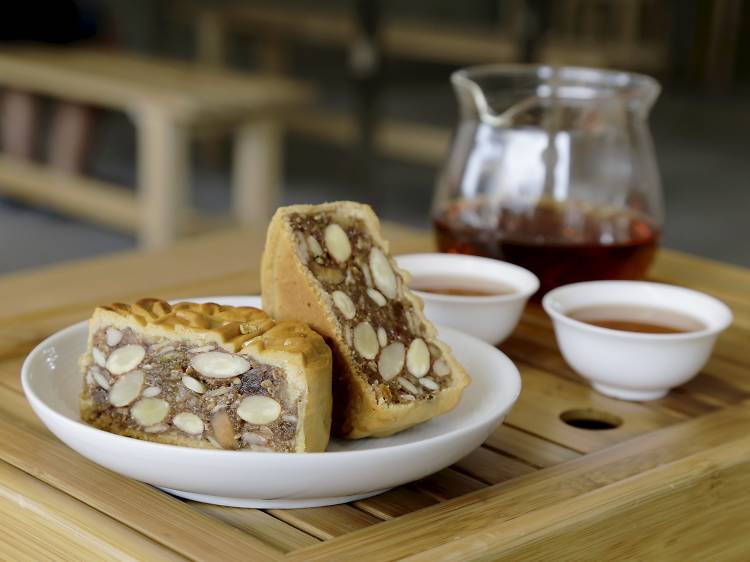 Photo: Daniel Chan
Pair it with: Ripe pu-er
As the five-kernel mooncake (with its cluttered filling of almonds, walnuts, dried winter melon, pumpkin seeds, candied orange peel, maltose syrup and sometimes, shredded roast pork) already has lots going on (there's crunch with sweet and citrusy undertones), the lighter ripe pu-er would be perfect with this particular mooncake. Local tea purveyor
Purple Cane
recommends tailoring the tea pairing to the person; the five-kernel mooncake, which is highly popular among the older generation, would go well with ripe puer due to its digestive properties, low caffeine content and soothing, mellow flavour.
One Half wu liang shan ripe pu-er, RM13 per pot.
Fai Fong assorted fruits and nuts mooncake, RM17.50.
Also try: Chrysanthemum tea