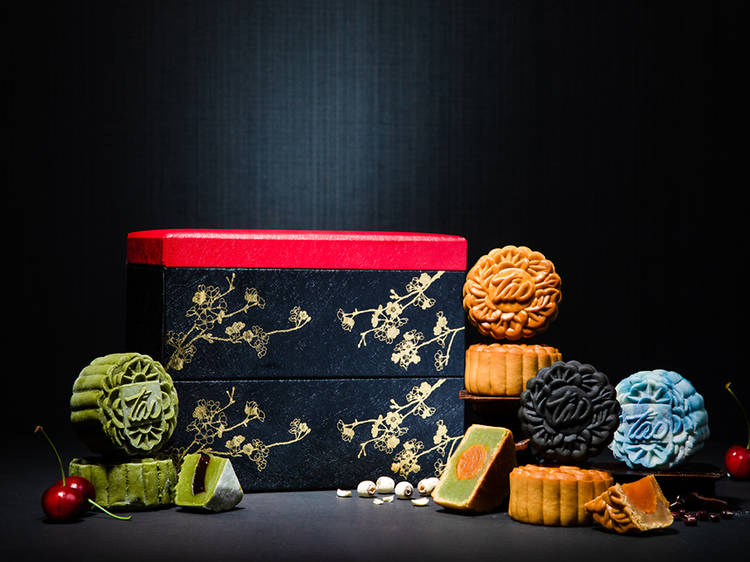 The box: InterContinental Kuala Lumpur's gift box for this year's mooncake season features exquisite illustrations of peach blossoms with red, black and gold trimmings. The stately colours represent purity, honour, elegance and wealth – all good qualities to contemplate on this festive season.
The flavours: There are ten choices, with six classic baked-skin flavours which include the White Lotus Paste with Single Yolk, Pure White Lotus with Nuts, and Traditional Mixed Nuts. Look out for the Shanghai Style Baked Black Pepper Smoked Duck Meat with Yam – it was inspired by the famous Taiwanese street snack scallion pancakes; it's only available for dine-in as it's cooked to order. The popular snow skin mooncakes are also back with the Snow Skin with Durian Paste and Oats, Marble Snow Skin with Butterfly Pea Flower and Bird's Nest, as well as Snow Skin with Japanese Green Tea and Cherry Jelly. Read more about InterContinental Kuala Lumpur's offerings here.
Available until Sep 24. From RM25; gift box, additional RM10 per two mooncakes, or free with minimum four mooncakes.